Murasaki
むらさき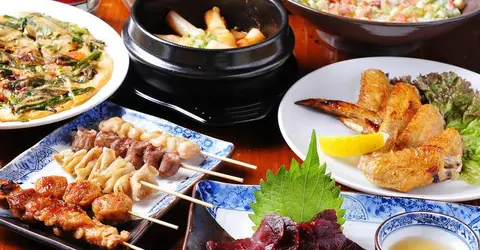 Gareau verre de trop&nbsp;!<br>
Apeine arrivé à Takayama, pourquoi ne pas faire une pause avant de vous lancer dans une visite touristique. A quelques pas de la gare, votre salut senomme Murasaki.
Whether you just arrived or you are about to leave Takayama, you will always find something to comfort you at Murasaki. A friendly and popular pub that welcomes all travelers with enthusiasm, whether they are from the archipelago or not. Foreigners are welcome here and even pampered. There is a English menu with pictures and waiters speak the language of Shakespeare. Advantages in a country where it is sometimes difficult to be understood.
This izakaya, the equivalent of a bistro offers a refreshing alternative to pubs and restaurants. At Murasaki there is no fuss. You can drink a Japanese beer while nibbling grilled cheese sticks or Hotteok, a kind of stuffed Korean pancakes.
The address is not recommended for those seeking tranquility. With its popularity, Murasaki has lot of customers, some become very talkative after a couple of drinks, which should of course be consumed with moderation.
---
Address, timetable & access
All the themes of the city