Akihabara: Tokyo's "electric" district
秋葉原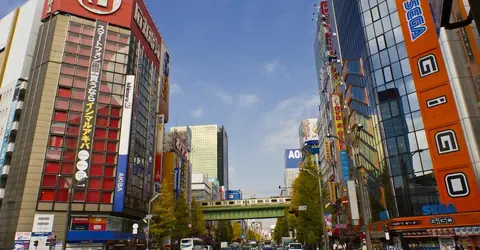 A multi-faceted neighborhood, between electronics and manga
Located in the east of Tokyo, Akihabara is famous for its manga and animation stores. This image doesn't reflect the full personality of the district of which electronics (and household appliances) marked its first success. Before that, it was known as Tokyo's "Field of Autumn Leaves".
A neighborhood rocked by electronics since the 1950s
Called '' Field of autumn leaves '' (Akiba no Hara), the Akihabara district takes its name from the trees (and their leaves in autumn) that covered the area during the whole Edo period (1603 -1868).
Nothing predestined that the neighborhood was to become this huge leisure district that we know today. And for a long time, Akihabara was only a large green expanse used to prevent fires from spreading on the edge of the Imperial Palace.
Protective shrines and shops of all kinds, the vestiges of this glorious past, are still visible in the district's small streets. A neighborhood that is said to be still today under the protection of the Akiba deity, the deity who can control fire.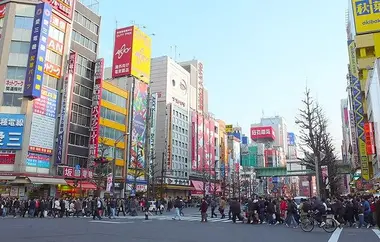 It was not until after World War II that the neighborhood changed its face.
With the advent of radio as a mass media, Akiba opened many transistor stores. Stores replaced very quickly by appliance businesses in the 1960s, with the rise of fitted kitchens in most Japanese homes.
Little by little, these, in turn, gave way to electronics stores, then multimedia and video games, to become the place where battery stalls were next door to shoulders with large computer stores.
A few places not to miss in Akihabara
With nine floors of high-tech products, Akihabara's Yodobashi Camera is the capital's largest electronics store. And there you will find everything you need to maintain your camera or PC as well as the latest fashionable digital gadgets.
Address: 1-1 Kanda Hanaokacho, Chiyoda City, Tokyo 101-0028
Opening hours: 9:30 a.m. to 10 p.m.
Directions: two steps from Akihabara station (Yamanote, Keihin-Tohoku, Hibiya, Chuo-Sobu lines), Central Gate exit
With five branches in Akihabara, Janpara is undoubtedly the most popular second-hand electronics store in the district! Need a computer or a phone at a low price? This is the place to go!
Address: 1F Sadatei Bldg., 4-4-9 Sotokanda, Chiyoda-ku, Tokyo
Opening hours: 10:30 a.m. to 6:30 p.m.
Directions: 5 minutes walk from Akihabara station, Electric Town exit
The district of Pop Culture in Tokyo
Akihabara is always one of the places to go when looking for high-tech for the locals, for travelers it is not necessarily the technology that we associate first with this Tokyo district.
Beyond the electronics stores, Akihabara is also known for its manga universe. And whether by them, by anime, or by video games, Akiba is full of goodies of all kinds for fans of the genre: figurines, magazines, stuffed animals, and even cosplay outfits (discipline that we play a fictional character by reproducing both his look and his personality), there is absolutely everything in Akihabara!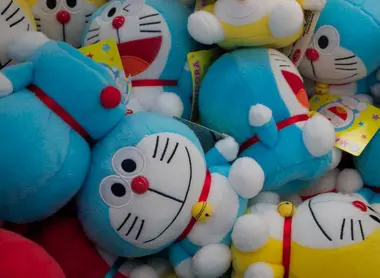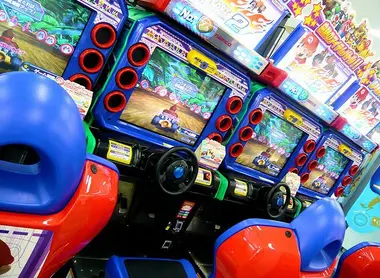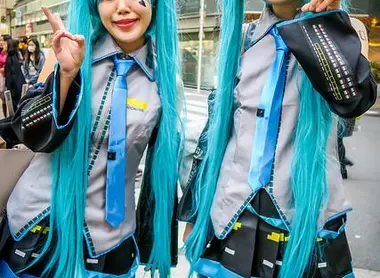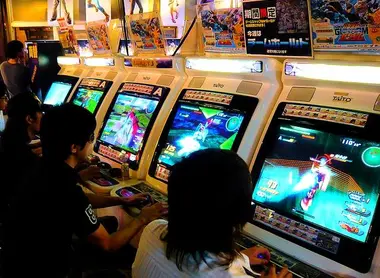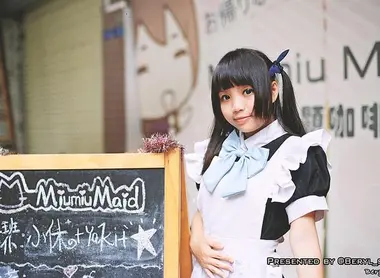 A place for anime fans, Akihabara is also the place with the most maid cafes in Tokyo. Established for the first time in 1988 in Akiba, the maid cafes are cafes where young girls disguised as maids serve customers with cute expressions. They mainly reach a male clientele, who are generally very fond of anime and manga.
Some Essential Addresses For Manga Fans
Opened in 1962, Akihabara Radio Kaidan is the old school paradise of the manga universe with books, figures, and collector's items from all the big names in Japanese animation.
Address: 1 Chome-15-16 Sotokanda, Chiyoda City, Tokyo 101-0021
Opening hours: 10:00 am. to 8:00 pm.
Directions: close to Akihabara station, near Electric Town Gate
SEGA is a popular arcade in Akihabara. You can try your luck with coin grabbers and many games to win different goodies and get some souvenirs of your trip with the sticker machines and photo booths. 
Address: B1F-4F, Sotokanda 1-15-9, Chiyoda-ku, Tokyo, 101-0021
Opening hours: 10:00 am. to 11:00 pm.
Directions: next to Akihabara station, Denkigai exit
You can find everything in Akihabara! Whether your looking for electronics or entertainment, this district is a wonderful hodgepodge. Make your own discoveries on your trip. 
Réservez votre visite guidée du quartier d'Akihabara
---
Address, timetable & access
All the themes of the city