Nakano
中野区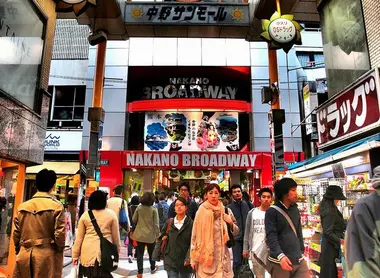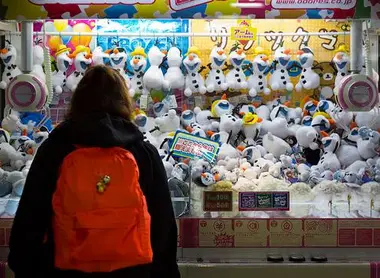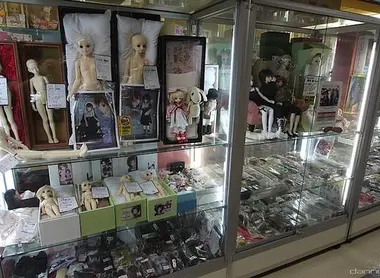 More than meets the eye
Nakano, or Nakano Broadway, in Tokyo is a bit like a temple for otaku, Japanese pop-culture superfans, where you'll find a lot of manga, anime, figurines, and robots, but it has far more to offer than that...
If you know the area of Akihabara, a mecca of Japanese popular culture, by heart and want to expand your horizons: take the JR Chuo Line and get off at Nakano, one of the 23 districts of Tokyo. Coming out of the North Gate, you'll come face to face with Nakano Broadway, a four-storey covered shopping arcade containing small and big treasures for all the curious.
Temple of Pop Culture
The most passionate will head directly to one of the Mandarake stores, a true institution for manga fans. Go prepared to stay a while - it's not just one shop, or even five... it's twenty-six separate Mandarake stores that you have the chance to explore! All are full of anime shows, vintage figurines, manga, goods and model trains. There's even a store entirely dedicated to famous robots like Gundam or Macross. Amateur or otaku, it's easy to get caught up in this surprising universe, on the border of reality.
For all tastes
Less over-the-top than the famous district of Akihabara, Nakano Broadway has an old-fashioned look that guarantees its charm. Far from being reserved for pop-culture superfans only, walkers will discover charming boutiques offering clothes, watches, shoes or even old movie posters. Peckish? Enter one of the many restaurants or grocery stores for something for lunch. Tofu, Hokkaido green tea, manju or even eight-flavored ice cream cones (a speciality of Daily Chiko), the most discerning of gourmets will find something to eat here!
After the frenzy of Nakano Broadway, treat yourself to a rest at Tetsugakudo Park, a half hour walk away. Created by the Buddhist monk Inoue Enryo, this park of philosophy dedicated to the great thinkers of the East and the West offers a quiet walk lined with statues and wooden buildings.
---
Address, timetable & access
All the themes of the city