Ikebukuro Pokemon Center
ポケモンセンター池袋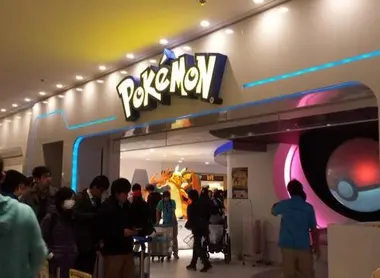 Buy them all!
Pokemon Center, Mecca of Pokemon, dedicated to the fans of the Pokemon universe, is at the Sunshine City mall in Ikebukuro, Tokyo.
Decidedly, the immense Sunshine City shopping center is asserting itself as the new meeting place for goodies fanatics. There is already the largest Animae store as well as the Evangelion Shop, not to mention the Shônen Jump Theme Park (dedicated to your favorite manga heroes) and in December 2014, a store dedicated to Pokémon aficionados was appended: the Pokemon Center.
Pokemon, kezako?
Video games, cartoons, card games, manga, the word Pokémon encompasses a wide range of products. The franchise has enjoyed great popularity around the world.
Its universe is populated by Pokémons (contraction of Pocket Monsters), creatures endowed with extraordinary powers for collection. The best known of all is Pikachu, an electric yellow mouse, side-kick of the hero.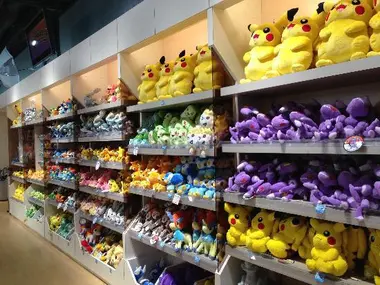 The reference
The Pokemon Center Mega Tokyo is here for you! Immerse yourself with the statues and sets from the games and anime. You will find countless rare goodies and Pokemon games: stuffed animals, figurines, sketches, clothes, snacks, jewelry, something for everyone to enjoy! We recommend you download the Camp Pokemon app, a game/guide for those who arrive in Ikebukuro.
Do expect crowds of casual fans and otaku (die-hard faithful fans) from across the world!
Video of Ikebukuro Pokemon Center with our Travel Angel, Chris:
---
Address, timetable & access
Address

Phone

03-5927-9290

Timetable

5 minutes walk from Ikebukuro station (east exit).

Access

from 10:00 am to 8:00 pm
All the themes of the city