Shibuya 109
渋谷 109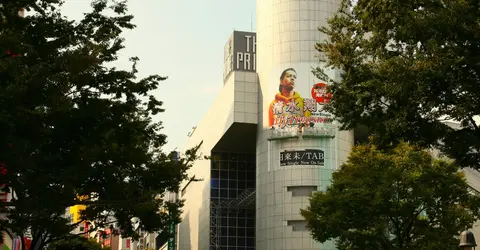 The temple of Shibuyettes
With eight floors dedicated to ladies' fashion, the 109 is enough to make any young woman addicted.
Entering the huge 109 building overlooking the Shibuya Crossroads is to accept to getting carried away by the madness of fashion fanatics. Upon the entry, the volume, mixing elevator music and women chatting, contributes to the electric atmosphere of the place.
Sensitive souls beware! The concentration of designers and compulsive shoppers, combined with the heady women's fragrance, can soon make you dizzy. It is, however, worth the detour as 109 is at the forefront of new trends for the young people of Shibuya and the extravagance of the clothing is a sociological phenomenon in itself.
 If you have the build of a catwalk model, please refrain, the Japanese are rarely taller than one meter seventy-five, most pants will not reach your ankles. No regrets though, the 109 is more worthy of taking a look than putting your hand in your pocket.
The prices also add to the fantasy of the place. For boyfriends or husbands, poor victims of female madness, the "man" version of 109  is just opposite
---
Address, timetable & access
All the themes of the city