Chiba Prefecture
Chiba Prefecture: read a guide to the mixed agricultural and industrial Chiba Prefecture that faces Tokyo across Tokyo Bay.
Japan's Regions: Chiba Prefecture 千葉県
Chiba Prefecture, in the Kanto region of Japan, is the prefecture most visitors to Japan first arrive in, as it is where Narita International Airport is located. The northern part of Chiba is contiguous with Tokyo; the southern half forms the Boso Peninsula, separated from Tokyo by Tokyo Bay. Chiba Prefecture is south of Ibaraki Prefecture. Its north-western section borders Saitama Prefecture.
Chiba is a mixed agricultural and industrial prefecture and is Japan's second most productive prefecture in terms of agriculture after Hokkaido. Chiba leads the nation in overall output of cabbages, carrots, daikon radish, nashi (pears), negi (onions), peanuts, tomatoes and spinach. Large amounts of seaweed are harvested in Tokyo Bay.
Chiba has slightly cooler weather in the summers than areas further to the south in Honshu, though temperatures usually top 30 degrees Centigrade or more in July and August.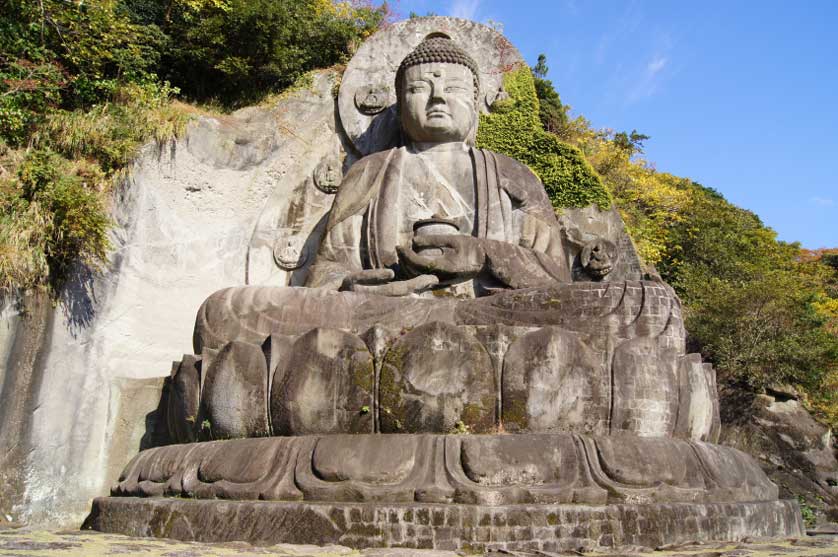 Stone Buddha Statue at Nihon-ji Temple, Chiba Prefecture
The Keiyo Industrial Zone in Chiba along the coast is a major industrial area including steel production, electric power generation, petrochemical and petroleum processing and shipbuilding.
Around 6% of the total area of Chiba Prefecture is protected land including the Suigo-Tsukuba Quasi-National Park, the Minami Bosōo Quasi-National Park and eight prefectural parks: the Inba Tega, Kasamori Tsurumai, Kujukuri, Mineokasankei, Otone, Takagoyama, Tomisan and Yoro Keikoku Okukiyosumi Prefectural Natural Park.
Chiba's main cities include the capital Chiba city, with a population pushing one million inhabitants, Abiko, Funabashi, Futtsu, Ichihara, Ichikawa, Kashiwa (which includes the campus of the physics department of the University of Tokyo), Matsudo, Nagareyama, Narashino, Narita (home to Narita International Airport), Noda, Sakura, Urayasu (with Tokyo Disneyland), Yachiyo and Yotsukaido.
Chiba History
Chiba has a number of kofun (burial mounds) that date back to the Jomon Period, many of them concentrated near the city of Futtsu. Chiba prefecture is dotted with ancient mounds of sea shells, known as kaizuka - the most of anywhere in Japan - indicating that it supported a large population from very early times thanks to its fertile soil and proximity to fishing areas.
Parts of Chiba were badly damaged in the 1923 Great Kanto Earthquake and the area suffered again from extensive bombing from the air during World War II. The Tohoku Earthquake and tsunami of 2011 also caused casualties and damage in the north of the prefecture near Asahi.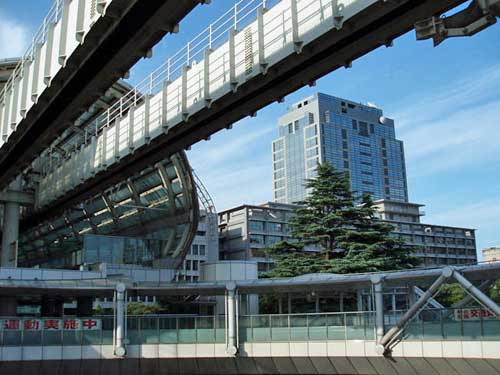 Chiba City Hall & Chiba Urban Monorail
Chiba City
Chiba city is the largest city in Chiba Prefecture with a population of over 960,000 inhabitants and is the capital of the prefecture. Chiba city is home to Chiba Port and its Makuhari waterfront commercial area that includes the huge, stylish Makuhari Messe convention center and concert venue. Chiba Port Park features the 125-story Chiba Port Tower which includes an observation deck 113 meters high.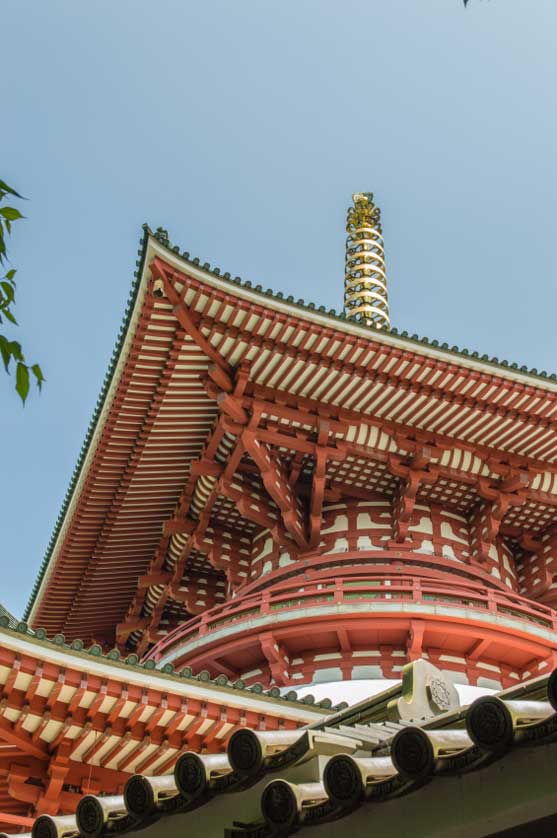 Narita-san Temple, Chiba Prefecture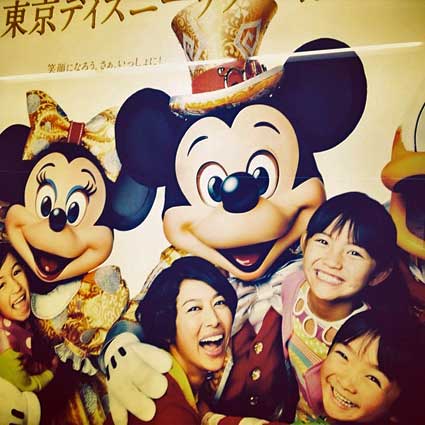 Tokyo Disneyland, Chiba Prefecture
Chiba Attractions
Chiba Prefecture has a number of attractions chief among them being Tokyo Disney Resort that includes Tokyo Disneyland and Tokyo DisneySea. Other theme parks in Chiba include Kamogawa Sea World with performances by dolphins and killer whales and Tateyama Family Park.
The National Museum of Japanese History (Rekihaku; Tel: 043 486 0123) is located in Sakura and holds 200,000 artifacts related to the archaeology, folk culture and history of Japan. Other noteworthy museums in Chiba include the Chiba City Museum of Art (CCMA); the Hoki Museum: an ultra-modern facility housing works of Realist art; the Museum of Aeronautical Sciences next to Narita International Airport; the Kikkoman Soy Sauce Museum; the Shibayama Kofun and Haniwa Museum: an archaeological museum; and the Kawamura DIC Museum of Art set in a large, beautiful park and with works by prominent American, European and Japanese artists.
The city of Narita is home both to Narita International Airport and the Naritasan Shinshoji Temple which dates from 940. Naritasan Shinshoji Temple is an important Shingon Buddhist temple and is dedicated to Fudo Myo-o (a Buddhist "Wisdom King"). The main temple buildings date from the Edo Period and the temple holds a sacred image of Fudo Myo-o, said to have been carved by Kukai (Kobo Daishi). Naritasan Shinshoji Temple has a special relationship with kabuki and can be visited by transit passengers at Narita International Airport.
Tojo Historical Park, close to Matsudo Station, was the Meiji Period residence of Tokugawa Akitake, the last lord of Mito domain and a brother of the last Tokugawa shogun, Yoshinobu.
The former castle town of Sakura still retains a number of old samurai residences. There are a number of reconstructed Japanese castles in Chiba - in Sekiyado, Otaki and Tateyama.
Mount Nokogiri (literally "Saw Mountain") near Futtsu is a local beauty spot with a ropeway and two large statues of Buddha in Nihonji Temple - which dates originally from the Nara Period.
Kujukuri Beach is a 60 km strand of beach - a rarity in Japan where most of the coast is shaped by smaller bays.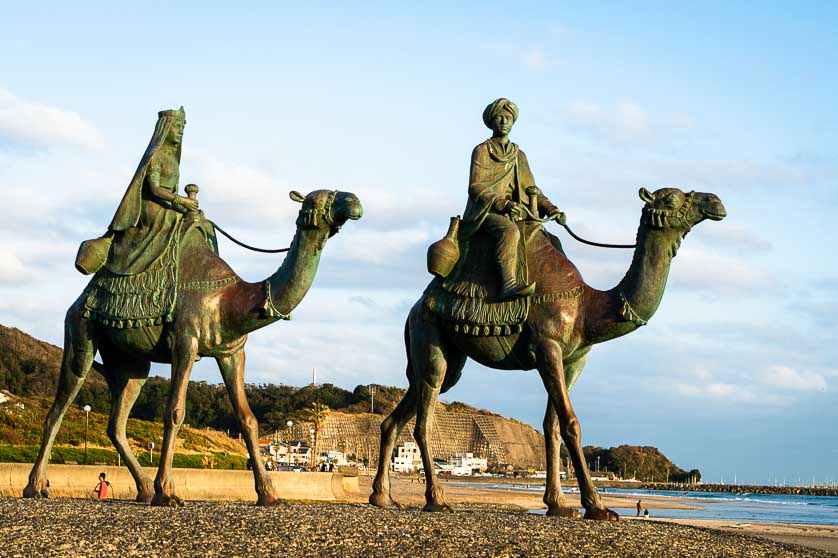 Onjuku beach, with Tsuki no Sabaku ("Moon Desert") camel statues
Onjuku is a small, quiet town at the southern end of Chiba prefecture's long eastern coast, that comes alive in the summer months as swimmers and surfers flock to its beautiful 2-km sweep of beach. The town also has an interesting history, with a Spain-Mexico-Japan friendship monument commemorating the townfolks' rescue of shipwrecked Spanish seafarers back in the 17th century. Furthermore, Onjuku has popular cultural significance for its close association with the old Japanese cultural icon "Tsuki no Sabaku," or "Moon Desert."
Choshi is a city of about 65,000 inhabitants located on a peninsula stretching into the Pacific Ocean in the far northeast corner of Chiba Prefecture, just north of the long Kujukuri Coast. Choshi is famous for its seafood, soy sauce and its dramatic coastline, the easternmost of the Kanto region.
The Boso Peninsula in Chiba Prefecture separates Tokyo Bay from the Pacific Ocean and has a very mild, almost Mediterranean climate ideal for growing flowers. The Flower Line was a name dreamed up by a local tourist marketing genius for the combination of Highway 257 and Highway 410, the roads along the southern end of the Boso Peninsula, the Boso Flower Line. The concept worked - it brought plenty of visitors to the area which in turn led to the creation of even more flower gardens.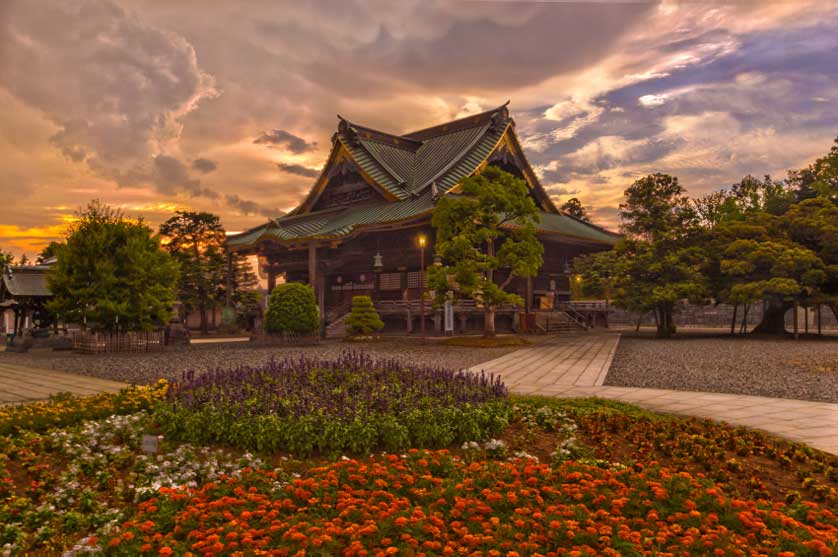 Narita-san Temple, Chiba Prefecture

Chiba Urban Monorail
Access
Train
Chiba Station in Chiba city is on the Chuo-Sobu Line from Mitaka via Shinjuku Station, Ochanomizu Station and Akihabara Station. The Narita Line connects Chiba Station to Narita International Airport.
The Sobu Line connects Tokyo Station with Chiba Station via Ichikawa, Funabashi, and Narashino.
Within Chiba city, the Chiba Urban Monorail, the longest suspended monorail in the world, has two lines. Line 1 runs from Chiba-Minato to Kencho-Mae and Line 2 from Chiba Station to Chishirodai.
The Keisei Chiba Line runs from Keisei Tsudanuma Station to Chiba Chuo Station.
Bus
From Narita Airport there are limousine highway buses to Tokyo Disney Resort, Makuhari Messe, Chiba Station and various destinations in Tokyo.
Book Hotel Accommodation in Chiba Prefecture
All the themes of the city