Railway Museum
Railway Museum: read a guide to the Railway Museum in Omiya, Saitama, one of Japan's most popular museums, popular with train enthusiasts and children.
Railway Museum Omiya Ward, Saitama 鉄道博物館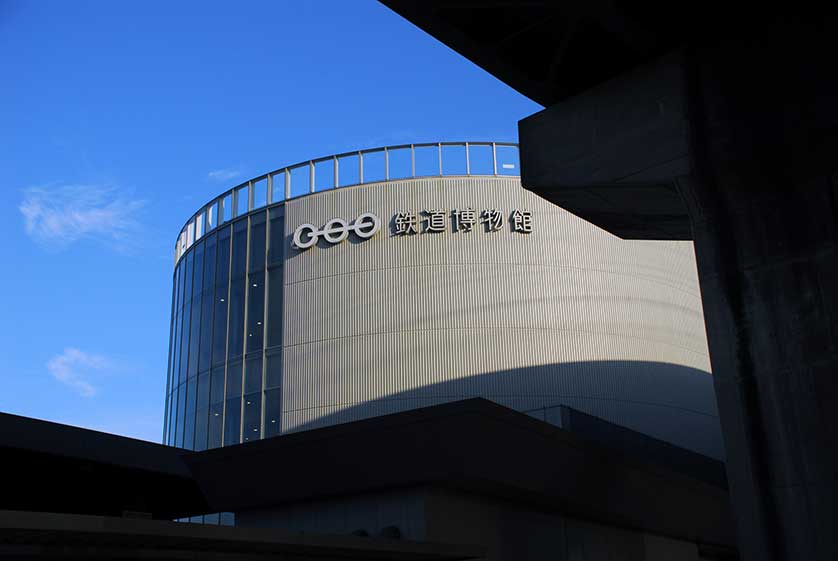 Railway Museum, Omiya, Saitama
The Railway Museum, in Omiya ward in Saitama, is one of Japan's most popular museums attracting record numbers of visitors, especially families with young children and railway enthusiasts.
The Railway Museum History
The Railway Museum is successor to the Transport Museum that used to be near Akihabara Station, and opened in 2007 for the 20th anniversary of the privatized JR East company.
The History Zone
The three-story, 28,200 square meter Railway Museum has a "History Zone" on the first floor with a number of historic carriages and engines, including old Imperial carriages (goryosha), Meiji-era steam trains, a reconstruction of Shimbashi Station when it first opened in the 19th century, early series shinkansen, freight trains and historic electric and diesel locomotives.
To the left of the main entrance is the world's only steam locomotive simulator (extra 500 yen charge; reservations required). The pressure gauges and operating levers are all faithfully reproduced as is the swaying of the train and the landscape as it rolls by.
HO Scale Model
The highlight of the second floor of the museum is a 200 square meter display of HO scale model trains - the largest of its kind in Japan, and a collection of Japan railway memorabilia: station signs, uniforms and photographs.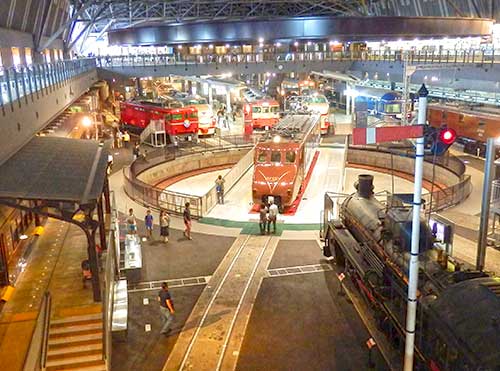 Omiya Railway Museum, Saitama Prefecture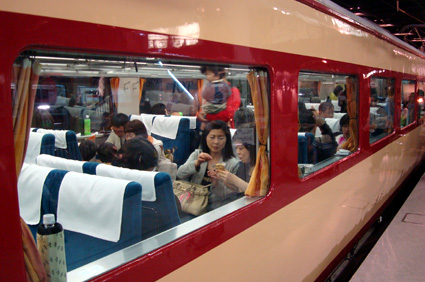 Enjoying lunch at the Railway Museum in Saitama

Learning Hall
The third floor has an interesting Learning Hall where visitors can operate engine power transmission and brake systems, and is of particularly appeal to kids.
Park Zone
Outside in the pleasantly landscaped Park Zone are miniature operating trains (200 yen extra, reservations required), the mini-shuttle Hayate which travels between the North wing and the Park Zone and a rest area inside the "Friendly Train."
Certain of the historic carriages are set aside for visitors to eat boxed lunches, and there are a couple of railway-themed restaurants on site.
Hours and Admission
Hours: 10 am-6 pm; closed Tuesdays & Dec 29-Jan 2
Admission: Adults 1,000 yen, school children 500 yen, infants 200 yen.
Expect a short queue at weekends and public holidays.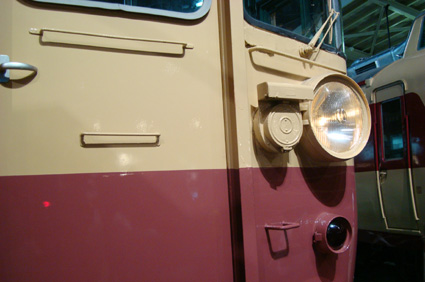 Railway engine at the Railway Museum in Saitama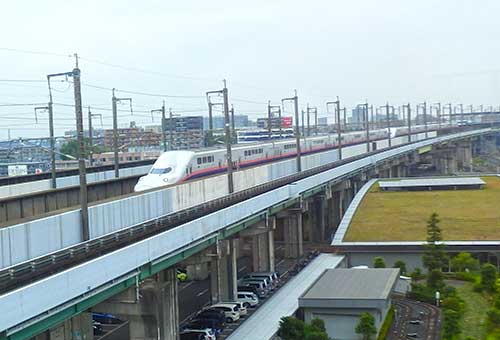 Shinkansen seen from the observation deck of the Omiya Railway Museum

Railway Museum Access
From JR Omiya Station, take the Saitama Shin-toshi Kotsu New Shuttle one stop to Tetsudo Hakubutsukan Station. 1 min. walk from there. Omiya Station can be reached by Joetsu Shinkansen and Tohoku Shinkansen Lines from Tokyo and Ueno Stations.From Ueno Station the Tohoku Line runs to Omiya in 25 minutes, from Tokyo Station take the Keihin Tohoku Line (50 minutes), from Ikebukuro Station, Shinjuku Station and Shibuya Station take the Saikyo Line or Shonan-Shinjuku Lines (journey times between 25-40 minutes).
By car:
Shuto-kosoku Saitama Omiya Highway: "Shintoshin-nishi" exit. 4 km on.
Shuto-kosoku Saitama Omiya Highway: "Yono" exit. 5 km on.
Tohokudo Expressway: Iwatsuki IC. 9km on.
The Railway Museum3-47 Onari-choOmiya-kuSaitama City330-0857Tel: 048 651 0088Google Map to the Railway Museum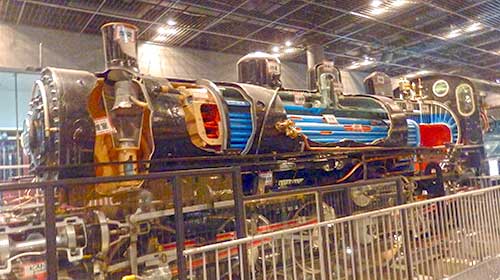 Omiya Railway Museum - a look at the inner workings of a vintage steam locomotive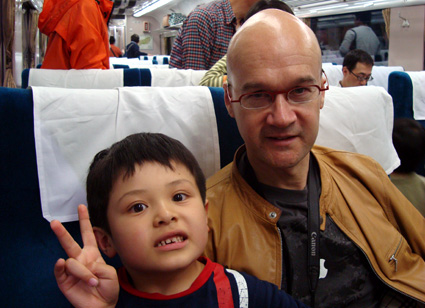 The Railway Museum in Omiya, Saitama is a great day out for train-loving children

Other Railway Museums in Japan
Other excellent railway museums in Japan include the Kyoto Railway Museum, Usui Pass Railway Culture Village near Karuizawa and the SCMAGLEV and Railway Park in Nagoya.
Book Hotels in Saitama Japan
All the themes of the city