10 things to do in Asakusa
浅草のマスト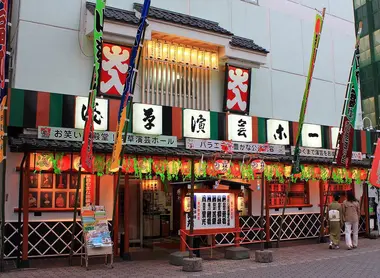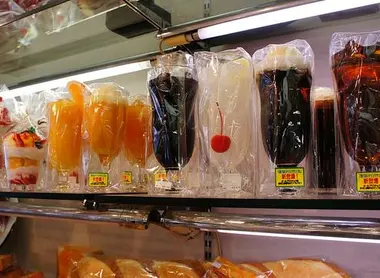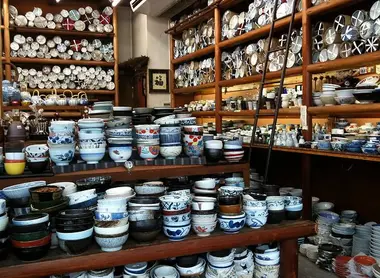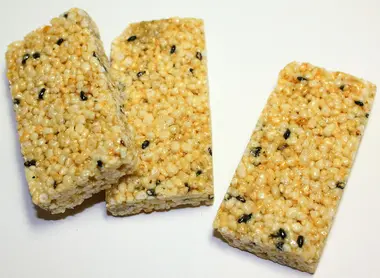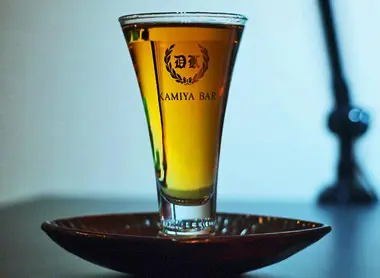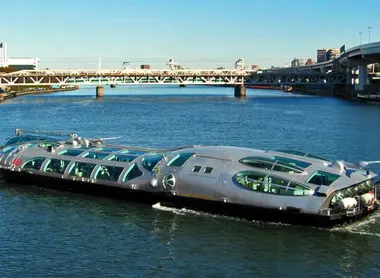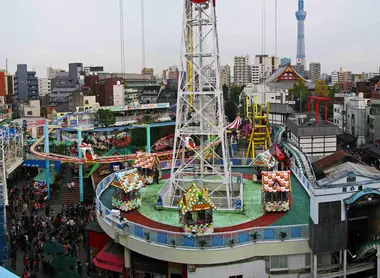 The other side to Asakusa
What is there to do after visiting Senso-ji? Stroll along the Sumida River, or find something more exciting to do in this old neighbourhood that is far less tranquil than it may appear...
Asakusa is well known for its temples, including the famous Senso-ji, and being so old, the neighborhood has a more traditional feel than the rest of Tokyo.
In the Edo period, the area was already a hotbed of popular entertainment, and you can still visit some of the popular attractions at the time:
Asakusa Engei Hall
A theatre for rakugo or comedy shows, the magic flows all day here, from 11 am to 9 pm for a single price of 2800 yen ($25/22€). The famous Takeshi Kitano started his career here!
1-43-12 Asakusa, +81 (0) 3-3841-6545
Hanayashiki
The oldest amusement park in Japan. Twenty attractions are enjoyed by children and adults alike. Rollercoasters wind through closely packed buildings. For fans of ninja, go to the Ninja Dojo Taiken, where ninja technique lessons are taught (45min for 2000 yen) Reservation is recommended, and can be done onsite.
2-28-1 Asakusa +81 (0) 3-3842-8780
The heart of the artisans
Asakusa is Tokyo's artisanal heart, and there are many museums and interesting workshops there, including:
Edo Shitamachi DENTO Kogeikan
A museum displaying all the art of ancient Tokyo (Edo). Artisan demonstrations are held every weekend. Open daily from 10 am to 6 pm, admission is free.
2-22-13 Asakusa +81 (0) 3-3842-1990
Kappabashi Dogugai
A street for merchants and food vendors - more than 170 shops are spread over 800 meters. It's a great place to find useful and unique souvenirs, such as traditional dishes, kitchenware (how about your name engraved on a knife blade?), bento boxes, nanbu tetsu teapots, and so on. It's even possible to find sanpuru shokuhin (サンプル食品), realistic-looking fake food made of wax or plastic. Chances are you will see it frequently in restaurant windows in Japan to make your selection. It makes a pretty weird and fun gift!
3-18-2 Matsugaya +81 (0) 3-3841-5916
Bunodo
You will find traditional handmade Japanese fans of all kinds here. The majority of the customers of this store are professionals, especially in the world of kabuki or rakugo.
1-20-2 Asakusa +81 (0) 3-3841-0088
Izakaya paradise
If you want to relax or have a snack in Asakusa the best solution is to find an izakaya, a kind of traditional Japanese restaurant/bar that can be found throughout the neighborhood.
Asakusa Ichimon Honten
It's like hopping in a time machine and makes you feel like you're back in Tokyo in the 1900s, the menus are comprised of traditional Japanese vegetables.
3-12-6 Asakusa, Taito 111-0032 +81 (0) 33 87 56 800
Nakasei
Tempura is one of the specialties of Asakusa, savor those made at Nakasei: light and delicious.
1-39-13, Asakusa, Taito-ku, +81 (0) 3 3841 4015
Kamiya Bar
This has been a historic Asakusa bar since 1880 has an old Meiji period vibe. Taste the Denki Bran, or "electric brandy", whose name comes not only from the fact that when it was created, electricity was a novelty in the capital but its alcohol, the level of 45% that's the real kicker! Today, the alcohol content has been reduced to 30% for all to enjoy. The secret recipe for this original cocktail brandy has been kept secret for a century.
1-1-1 Asakusa +81 (0) 3-3841-5400
Tokiwado
Right by Kaminarimon, enjoy some traditional kaminari okoshi at this 250 year-old shop. They are crispy puffed rice treats with various flavors to choose from.
3-6-1 Asakusa +81 (0) 3-3876-5656
To discover Asakusa another way, why not take to the waters of Tokyo, on a boat ride through the Sumida River to Odaiba? Try the 50-minute cruise aboard the futuristic Himiko boat, created by Leiji Matsumoto (Galaxy 999 Albator 78 or Interstella 5555 with Daft Punk). The voices of the characters from Galaxy 999 will guide you along the route.
All the themes of the city