Jinbocho
Jinbocho: read a guide to the Jinbocho district of Tokyo famous for its numerous bookstores.
Tokyo Area Guide: Jimbocho 神保町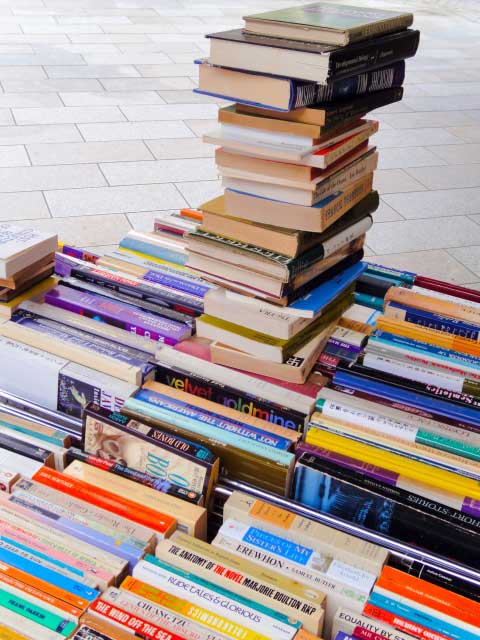 Outdoor used book store in Jimbocho, Tokyo
Jinbocho (Jimbocho) located in the Kanda area of central Tokyo, close to the Imperial Palace, is known for its used bookstores and universities.
In the Edo Period the area was home to numerous samurai residences and the district is named after a high-ranking samurai Nagaharu Jinbo, who lived in the area.
Three of Tokyo's most prestigious universities dating from the 1870's and 1880's were founded here: Meiji, Nihon and Chuo (the latter has since moved away), as well as the more recent Kyoritsu Women's University.
Book Stores
Book shops for both new and second-hand books as well as publishers' offices dot the streets. The junction of Yasukuni dori and Hakusan dori has a plethora of Japanese book stores selling just about everything from rare antiquarian books to modern manga.
Well established Japanese specialist book stores in Jinbocho include Isseido Shoten (Tel: 03 3292 0071), Tamura Shoten (Tel: 03 3295 0039), Kitazawa (Tel: 03 3263 0011), Tokyodo (Tel: 03 3291 5181) and Sanseido (Tel: 03 3233 3312).
There are number of stores stocking books in other languages including English, French, German and Italian. Bondi Books is a reputable English-language second-hand book store on Yasukuni dori. Italia Shobo (Tel: 03 3262 1656) deals exclusively in Italian-language books.
Jinbocho is a pleasant place to stroll and look at some of the rare books on offer and relax in one of its many cafes.
The Tokyo headquarters of the Salvation Army is one block south of the A6 exit of Jinbocho Subway Station.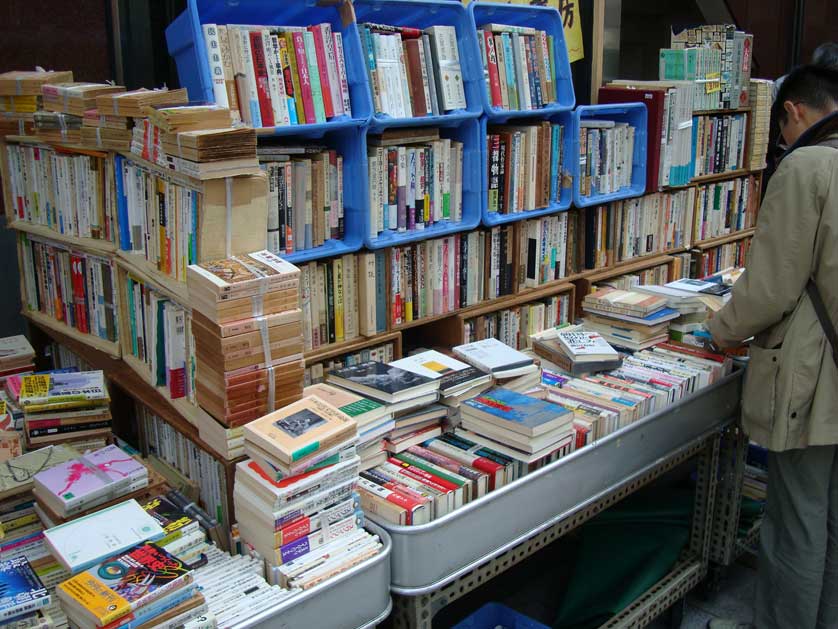 Outdoor used book store in Jimbocho, Tokyo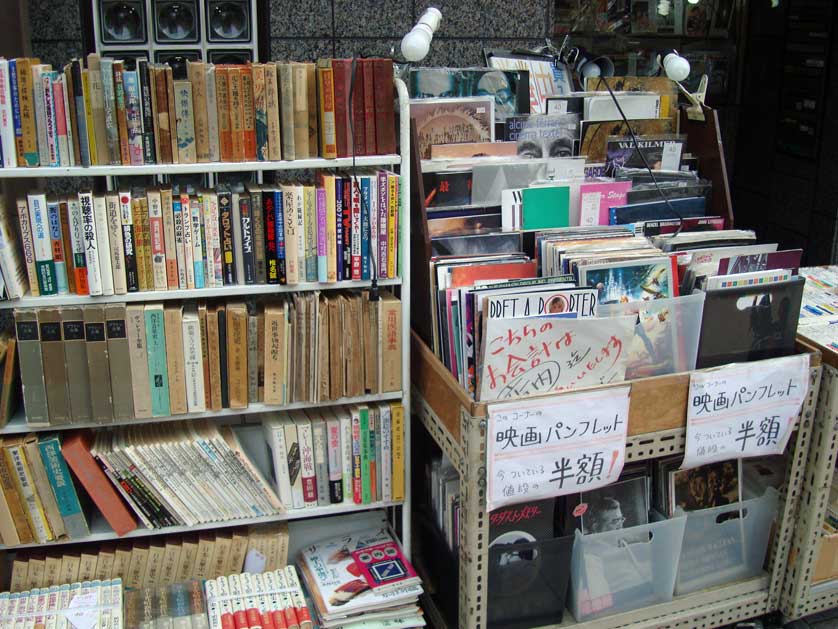 Browsing used books in the Jinbocho area of Tokyo

Access - how to get to Jinbocho
Jinbocho Station is on the Toei Mita and Shinjuku lines as well as the Hanzonmon Line of the Tokyo Metro. Ochanomizu Station is the nearest JR station, about a 10-minute walk away.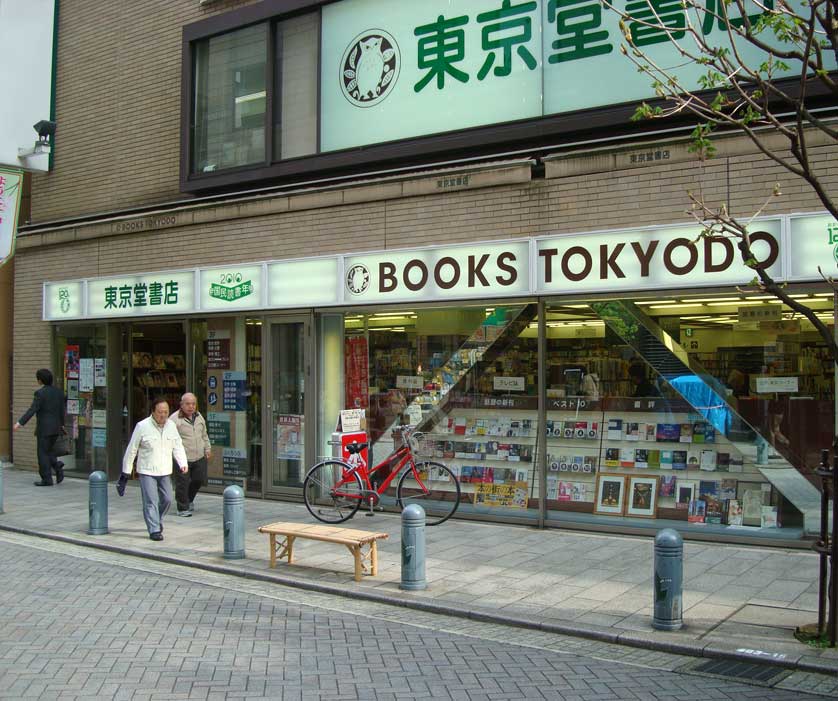 Tokyodo book store in Jimbocho, Tokyo's number one used book area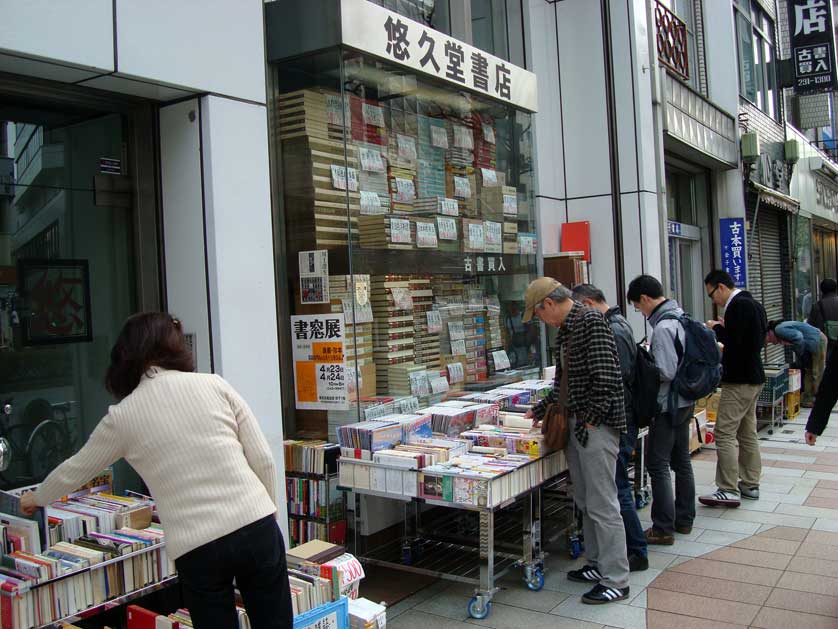 Both collectors and non-specialists congregate to browse the books in Jimbocho
Book Hotel Accommodation in Tokyo Near Jinbocho
All the themes of the city