Shinagawa Station
品川駅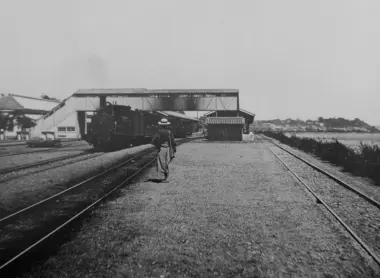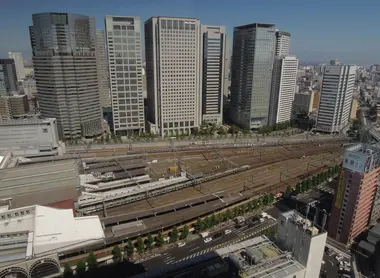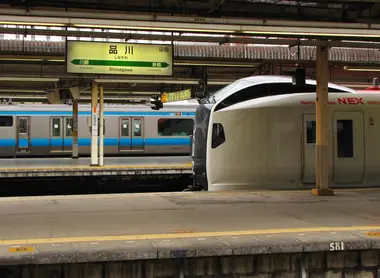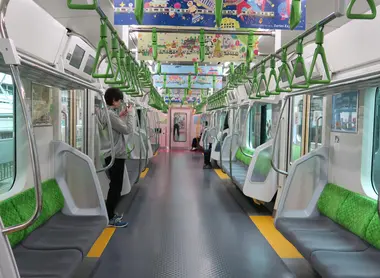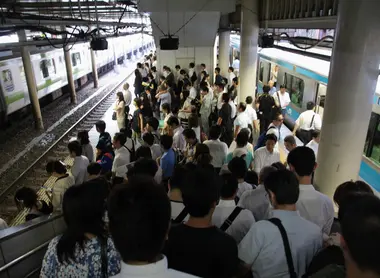 Historic magnificence!
Shinagawa station was the very first to open in Tokyo, in connection with Yokohama, to test a revolutionary new means of transportation: The train! From 1872 to 2020, the evolutions of this gigantic infrastructure punctuate the city of Tokyo, from progress to modernization.
Busy Shinagawa
Shinagawa Station is in Minato Ward, Port in Japan. Now a symbol of Japan's commercial power, for centuries the area was just a quiet little fishing port. Many companies share this railway sector, JR East, Central, and Freight (freight trains), without forgetting the private company Keikyû which is very active and practical for access to Haneda and Narita airports without change.
Shinagawa station is very busy with 378,566 users per day in 2017 just for the JR company. This puts it in 5th position, just after Yokahama, but ahead of Shibuya in 6th place. There are so many people at rush hour that it is difficult to make your way through the crowds converging on the business districts or simply connecting, which is why the corridors are wide as avenues in this station. extraordinary.
Line stories
The first line of all in Japan is that of Tokaido. First, to open on June 12, 1872, from Shinagawa to Yokohama, it will be temporarily open for a few months of testing at the rate of two round trips per day. This makes Shinagawa and Yokohama stations the two oldest stations in Japan!
It will not be until October 15, 1872, that the first railway line in Japan will officially begin, between Shimbashi and Yokohama with Shinagawa being on this historic line.
For this reason, on the platform of the Tokaido of Shinagawa, everyone can hear a starting melody related to this story. It is music composed in the Meiji era (1868-1912) as well as a long steam locomotive whistle that sounds charmingly and nostalgically throughout the station.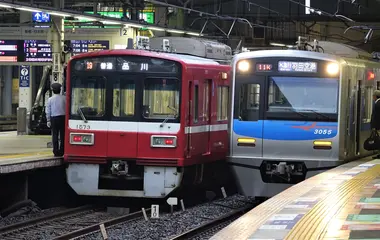 Today, the lines that pass through it are: Tokaido, Keihin-Tohoku, Yokosuka, Yamanote and Keihin Kyuko (and its partners from the Toei, Keisei, Hokusô and Shibayama companies).
Yamanote PK "0"
The Yamanote Line began service in 1885. At the time, Shinagawa was just a small seaside station in Tokyo Bay.
Officially, it is from Shinagawa station that each train of the Yamanote line starts. This is where the famous PK (kilometric point) "0" comes from, which can be seen at the level of the rails but above all reproduced in the large hall next to a cute mailbox representing... a train with colors of the Tokaido line, orange, and green.
Starting from point 0 in Shinagawa, the trains head for Shimbashi, Shinjuku, or Ikebukuro for a complete 34.5 km trip in 59 min.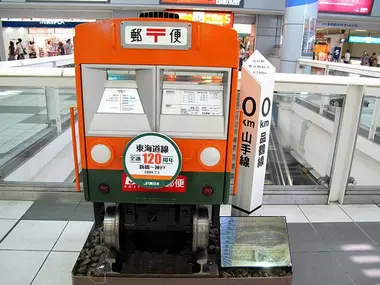 From evolution to change
After the Yamanote line, then a freight line, it was the turn of the Keikyu line to arrive in 1904. Other lines will follow over time until it becomes a stopover for the Shinkansen in 2003.
Today, many sidings of the old depot between Shinagawa and Tamachi are being transformed into the future Takanawa Gateway Yamanote Station in 2020.
In 2027, the big event will be the opening of the very high-speed Chuo Shinkansen line, offering services at more than 500 km/h to Nagoya. Shinagawa will be the departure station for this new line, which will make as much noise as in 1964 for the very first high-speed train put into service in the world: the shinkansen series 0. Work has already begun and is taking place 40 meters below the feet of Shinagawa's daily commuters.
Other major development works are planned to change the layout of the platforms, for greater reception capacity and easier connections, especially to Haneda airport.
Beautiful surroundings!
The surroundings of Shinagawa station are made up of a gigantic business district, and a large number of business and tourist hotels. Large companies have their headquarters here, such as the Nikon company, which has even opened its "Nikon Museum" here, in which you can discover more than 500 cameras that have made this brand world-famous.
In the Shinagawa station, there is a huge shopping and restaurant area, with cafes, bakeries, bento sales, and many souvenir shops in which Japanese women like to find the gift as pretty as it is original ranging from traditional to modern. There is so much everything you want, that you can stay all day in the station enjoying these festivities.
To entertain you, head to the Maxell Aqua Park Shinagawa (formerly called the Epson Aqua Park), in the Prince Shinagawa Hotel, an aquarium of the future where sounds, lights, images, and live animals cohabit for a total spectacle. Next door you will also find a cinema and a bowling alley.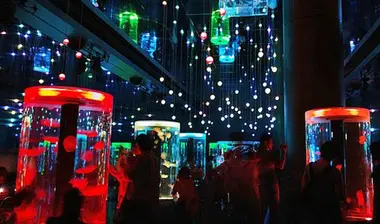 Towards the northern exit of Shinagawa, you can immerse yourself in the atmosphere of the old quarter of Edo when it was only a fishing village, with quiet alleys, small wooden houses, and traditional shops. All of this contrasts so strongly with the glass skyscrapers dominating the area.
To finish with the pleasures of the table, go to Shinatetsu under the tracks of the Keikyu line, where a dozen restaurants await you for ramen lovers, in a very friendly atmosphere… of regulars and businessmen.
All the themes of the city