Golf in Tokyo
東京のゴルフ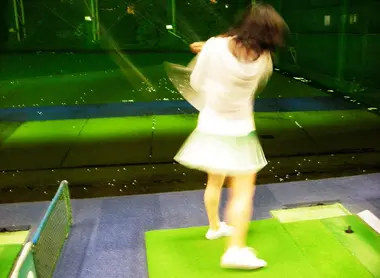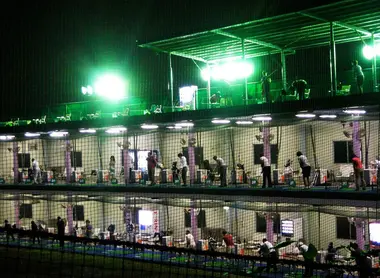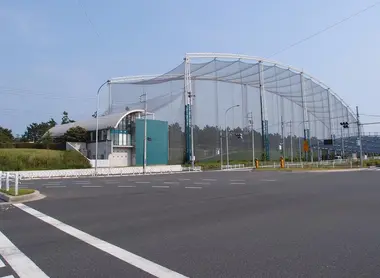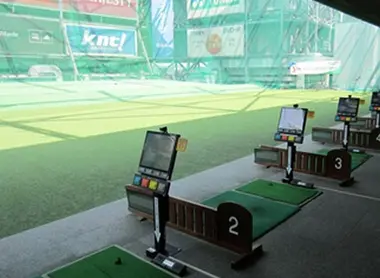 Japanese Swing!
Along with sumo and baseball, golf is one of the favorite sports of Japanese people. In recent years in Tokyo, driving ranges, where golfers line up to practice, have been popping up like mushrooms.
In 1903 the first golf course appeared in Japan, opened by an English merchant. The sport remained very marginal, practiced only by expatriates in Kobe, the port of trade with the West.
Delayed passion
Until the late 1950s, golf remains in the shadows. But in 1957, two Japanese players won the team World Cup in Tokyo. And then a real national craze gripped the Japanese people. Gradually, golf lost its aspect of a "rich man's sports" and became more accessible. Today the archipelago has about 2 500 courses (9 and 18 holes) and more than 35 000 driving ranges.
Practice
Would you like to hit a few balls looking out to Tokyo Bay? With it's  2 118 km², the Japanese capital has nearly a hundred spots to perfect your swing.
Akihabara Yodobashi, in a mall
Located on the top floor of the Yodobashi department store, semi-enclosed driving range is characterized by the high-tech aspect of its facilities. Akihabara imposes, each location has a camera to analyze the movements.
Kandahanaoka 1-1, Chiyoda-ku, on the Yamanote Line, get off at Akihabara, the driving range is open between 11 a.m. and 10 p.m., between 2 060 and 2 570円 depending on the time
Jumbo Golf Center, between the houses
In the residential district of Adachi, north of Tokyo, here is an outdoor range. In addition to the driving range, the center has a dedicated golf store and a grill restaurant to regain your strength after the exercise.
9-26-1 Iriya, Adachi, 15 minutes from Kawagushi (Keihin Tohoku Line) and Takeotsuka (line Tobu Sky) stations, open 24/7, between 2 100 and 3 000円 per session
World Porters, facing the bay
Play mini-golf, look up and admire the bay of Yokohama. The big wheel, the business district, a unique panorama offered by World Porters. This little 9-hole course is perfect for adults and children.
2-2-1 Shinko, Naka Ward, from Tokyo, Ueno and Shinagawa stations, take the Keihin-Tohoku line to Yokohama, then the Minato Mirai to the station by the same name, open from 10 a.m. to 6 p.m.
Tanakawa Tennis Golf Center, indoor
Work out with tennis and relax with golf. It is possible in this sports center located right in front of Shinagawa Station. A total of 14 stands are available but you have to book at least two weeks in advance.
Tanakawa, Minato-ku, on the Yamanote Line, get off at Shinagawa, open from 8 a.m. to 10 p.m., 800円 hire then between 1 300 and 1 900円 per 25 minutes
All the themes of the city
Comments
jinji golf range at hilton tokyo Thanks I'm making a Japan essay this helped me out a lot.