Onsen for the reserved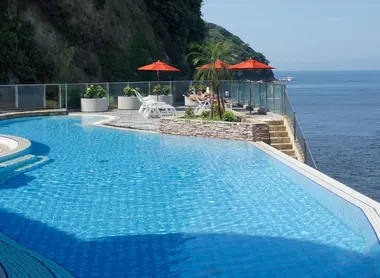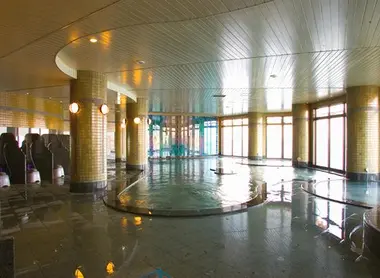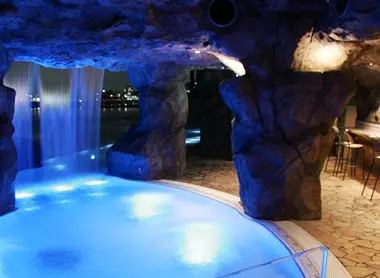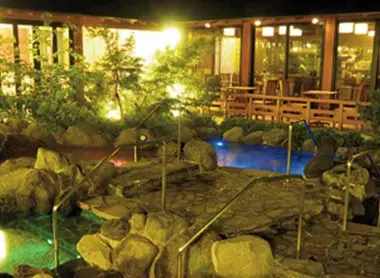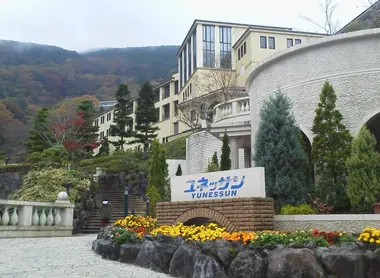 Top 5 Hot Springs Near Tokyo Where Bathing Suits Are Allowed
The Onsen is an institution in Japan but it can be intimidating for visitors unaccustomed to bathing naked in public.  We've gathered a list of five hot springs where a bathing suit is accepted. These Onsen are also perfect for couples and families wanting to enjoy this experience together. These establishments are easily accessible from Tokyo!
Oedo Onsen Monogatari Urayasu Mengekyo is an Onsen theme park that features 38 different types of baths, including some in the open air, originating from a natural hot spring at a depth of 1,400m. In the area where swimsuits are allowed, there are 16 baths each with unique designs , including one resembling a castle. Inside the buildings, the decorations recall the cities of the Edo period (1603 - 1868). You can find many facilities there including seven restaurants, a siesta bar called Oyasumi Dokoro and a beauty salon.


Address : 7-3-12, Hinode, Urayasushi, 279-0013 Chiba
Phone : +81-47-304-4126
Hours : 11:00 a.m. - 9:00 a.m. (next day)
Price : 1,700 yen (€13.50) for adults and 700 yen (€5.50) for children
Access : Free shuttle service available from Shin-Urayasu Station (10 minutes by JR Keiyo Line) or 15 minutes by car from Tokyo Disney Resort. Free parking.
Located in the center of Hakone City, Hakone Kowakien Yunessun is another great Onsen center. This one is renowned for its hot springs combining some of our favorite drinks with natural spring waters. There are 16 indoor and outdoor baths that you can enjoy in a bathing suit. Not to be missed: the hot coffee bath which also includes a small jacuzzi for a caffeinated massage and the red wine bath with its 3.6 meter high bottle where you feel like you are soaked in mulled wine .
Consider the Hakone Free Pass to move freely!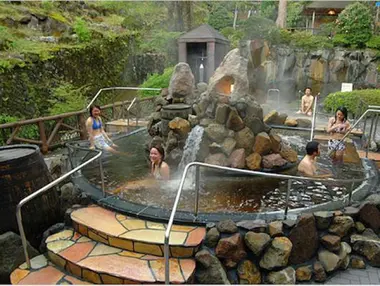 Address : 1297 Ninotaira, Hakone, Ashigarashimo, 250-0407 Kanagawa
Phone : +81-460-82-4126
Hours : 9:00 a.m. - 7:00 p.m.
Price : 2,900 yen (23€) for adults and 1,600 yen (13€) for children
Access : JR Tokaido line at Tokyo station to Odawara station (35 minutes by Shinkansen, 1h30 by local train) then Hakone Tozan bus or Izu-Hakone bus to Kowaki-en bus stop (40 minutes).
Nothing better to relax after walking around Enoshima and the surrounding beaches than to immerse yourself in the warm waters of Enospa and admire the magnificent view of the ocean offered by its baths . For more information on this establishment: Enospa, nothing but happiness .
Address : 2-1-6 Enoshima, Fujisawa-shi, 251-0036 Kanagawa
Phone : +81-466-29-0688
Opening hours : March to November: 10 a.m. - 10 p.m. / December, January and February: 11 a.m. - 9 p.m.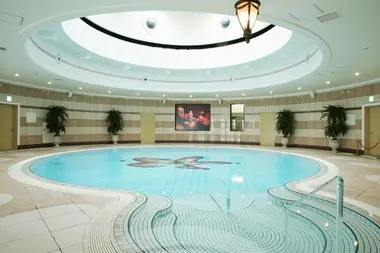 Price : 2,742 yen (€22) for adults and 1,296 yen (€10.50) for children
Access : From Tokyo, Shinbashi and Shinagawa, take the JR Tokaido Line to Fujisawa from Tokyo Station, change at Fujisawa to the Odakyu Line and take to Katase-Enoshima Station (about 60 minutes). From Kamakura, take the Enoden Line to Enoshima Station (about 20 minutes).
The Heritage Hotel in Kumagawa , Saitama Prefecture is located just 1 hour from the center of the capital and includes within it the Toki no Yu Onsen. It is the largest natural open-air bath in the Tokyo metropolitan area. You will notably find a large stone bath in a green setting and a bar where you can have a drink while admiring a waterfall. For the more courageous, the hotel also has a complete sports center.
Address : 228 Oegawa, Kumagaya, 360-0103 Saitama
Phone : +81-48-536-1212
Hours : 10:00 a.m. - 10:00 p.m.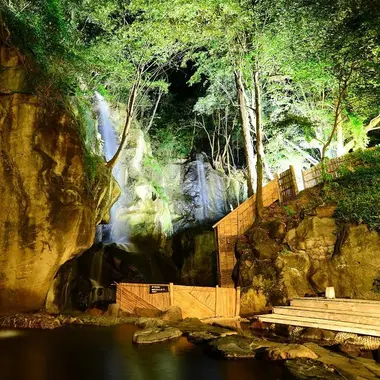 Price : 1,300 yen (€10.50) for adults and 850 yen (€7) for children
Access : 15 minutes by car from Shinrin Koen station on the Tobu-Tojo line. 30 minutes by car from Kumagaya Station on the JR Joetsu Shinkansen Line. 20 minutes by car from Higashi-Matsuyama on the Kanetsu expressway.
Toshimaen Niwa no Yu in Tokyo is a large Onsen complex next to Toshimaen Amusement Park and Water Park. In this quiet place, you can relax while admiring the nearly 4,000 square meter Japanese garden. It also houses a large Japanese-style restaurant with tatami flooring, massage services, and a large relaxation room .
Address : 3-25-1 Koyama, Nerima 176-8531 Tokyo
Phone : +81-3-3990-4126
Hours : 10:00 a.m. - 11:00 p.m.
Entrance fee: 2,310 yen (€18.50)
Access : Toshimaen Station with the Oedo Line and the Seibu-Toshima Line
All the themes of the city