Bicqlo
ビックロ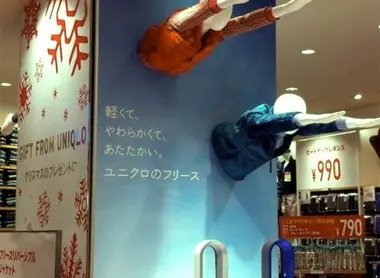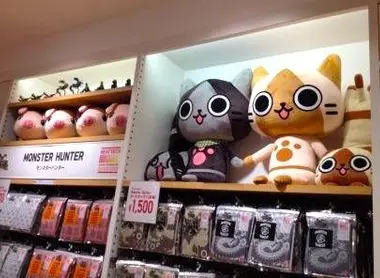 Kashmir and silicon mix well
Opened in September 2012, Bicqlo brings together two Japanese giants, Uniqlo and Bic Camera, two brands together in a hybrid and original store.
There is nothing like the hyperactive Shinjuku to welcome this "surprise store." That is how its creators called Bicqlo, a marriage, which at first sight seems unnatural, between the fashion brand Uniqlo, exported around the world, and Bic Camera, an electronics franchise, of day-to-day household products. Which does it sell? Objects ... "full of energy"! A new feat of communication.
Over nearly four thousand square meters and eight floors, dozens of mannequins wear "fast-fashion" clothes with a camera in their hand or wearing headphones... Next to folded t-shirts, is a printer, a little further on two mannequins dressed in Uniqlo are watching TV, which is also for sale. No, you are not dreaming.
By bringing together new ready-to-wear and the latest technological innovations, Bicqlo is more than a store, it has created a new concept, making the new store a meeting place and a key reference point for tourists and the people of Tokyo on a "spree" in Shinjuku.
---
Address, timetable & access
All the themes of the city