Bicqlo
ビックロ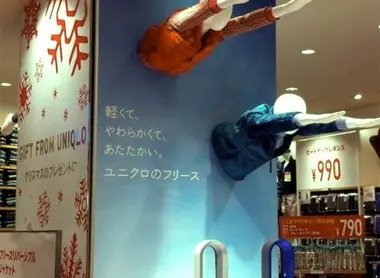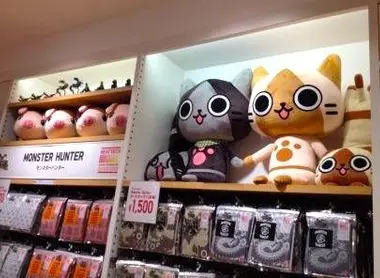 Cachemire et silicium fontbon ménage<br>
Ouvert en septembre 2012, Bicqlo réunit les deux géants japonais Uniqlo et Bic Camera, deux enseignes aux produits très différents maiscréatrices d'une boutique hybride très originale.
There is nothing like the hyperactive Shinjuku to welcome this "surprise store." That is how its creators called Bicqlo, a marriage, which at first sight seems unnatural, between the fashion brand Uniqlo, exported around the world, and Bic Camera, an electronics franchise, of day-to-day household products. Which does it sell? Objects ... "full of energy"! A new feat of communication.
Over nearly four thousand square meters and eight floors, dozens of mannequins wear "fast-fashion" clothes with a camera in their hand or wearing headphones... Next to folded t-shirts, is a printer, a little further on two mannequins dressed in Uniqlo are watching TV, which is also for sale. No, you are not dreaming.
By bringing together new ready-to-wear and the latest technological innovations, Bicqlo is more than a store, it has created a new concept, making the new store a meeting place and a key reference point for tourists and the people of Tokyo on a "spree" in Shinjuku.
---
Address, timetable & access
All the themes of the city