The future Ace Hotel in Kyoto
エースホテル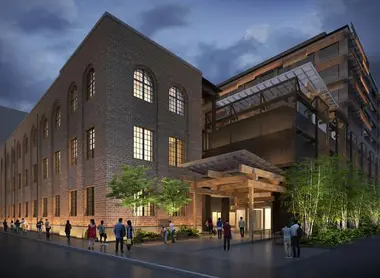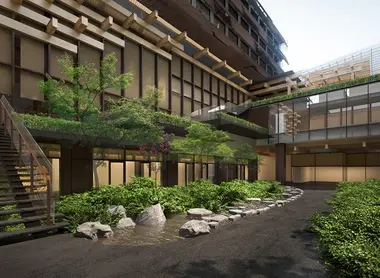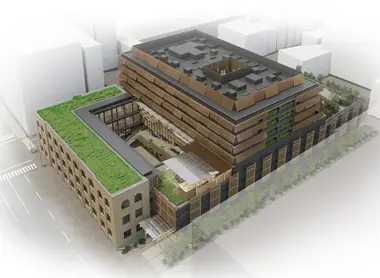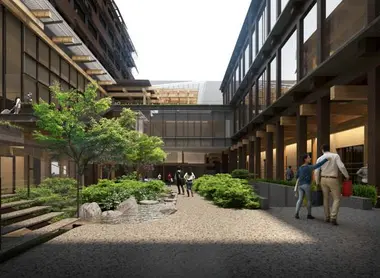 A new hotel between tradition and modernity
A brand new Ace Hotel will open its doors at the end of 2019 in the former imperial capital, Kyoto. The first Japanese hotel of the American chain promises to be luxurious.
From winter 2019 , a new hotel will welcome visitors from all walks of life to Kyoto. Work has already begun at Karasuma Oike , in the center of Kyoto – not far from the historic districts – where this very first Asian hotel from the Seattle-based hotel chain will be located.
Very well located, it will be close to the Kyoto Historical Museum and the International Manga Museum . It will also provide walking distance to downtown points of interest around Kawaramachi, such as Nishiki Market . In addition, the city's two metro lines will be directly accessible within a 2-minute walk.
To read: The top 10 of Kyoto
Known for its carefully designed hotels, Ace Hotel has this time called upon a famous Tokyo architect, Kengo Kuma . The latter is known in particular for the future national Olympic stadium (for the 2020 Olympics), as well as many buildings in the Japanese capital, but also in France.
To go further: Where to see the works of Kengo Kuma in Japan
This architect has a philosophy of his own: reinterpreting Japanese tradition in the 21st century, to create a bridge between past and modernity. The new Ace Hotel, organized over 7 floors, will be a fine illustration of this desire: it will retain an old brick building from 1926 , which once housed the city's central telecom office. The plot is also on former Imperial Palace land , so some centuries-old gardens will also be preserved. Kengo Kuma, with this project, aims to connect the past and the present.
The building will be organized around a central courtyard with a Japanese-style garden, with customers being able to stroll between different pools. The old brick building will benefit from some welcome upgrades, such as a system of grilles and wooden louvers that will filter light and wind. Craftsmen and artists will be invited to collaborate for the interior decoration of the suites. Various eras will thus cross the architecture of the building, where wood will be very present, undeniably reminiscent of traditional Kyoto houses, the machiya . Emphasis will also be placed on revegetation , especially with bamboo.
Discover: Unusual accommodation in Japan
The hotel will also be a real cultural "hub": residencies for local and international artists will be set up there.
A beautiful project that will undoubtedly successfully combine tradition and modernity, as Japan knows so well...
---
Address, timetable & access
All the themes of the city