Kyoto Tower
京都タワー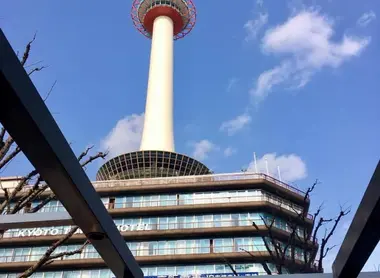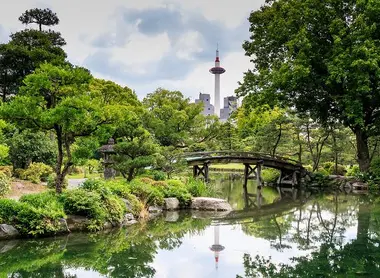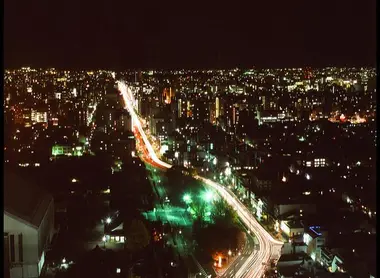 A lighthouse in the city
Like a lighthouse watching over the city, Kyoto tower offers a 360° panoramic view of the city, its temples below and sometimes even Osaka...
Built in 1964, six years after Tokyo Tower, Kyoto Tower is the place to best understand the city of Kyoto and its rich cultural heritage. The tower is 131 meters high.
The Kyoto Eye
The viewing platform is 100 meters above the ground. On a clear day, you can see the nearby city of Osaka, and the district of Arashiyama with its famous bamboo grove.
To make the most of every detail, telescopes are available for visitors to use for free. At a glance, you will see Kiyomizu-dera in the distance, an emblematic temple of the city, or the remains of the Daimon-ji Gozan Okuribi festival, left on the hills surrounding Kyoto.
Orientation maps will allow you to quickly locate the points of interest of the remaining city to discover.
To read : Arashiyama bamboo grove
A city under the tower
The originality of the tower lies in the fact that it stands on a building of nine floors and three basements! This building includes souvenir shops, a 100-yen shop on the first floor, restaurants, and even a public bath in the basement, the Yuu. The latter opens its doors to the public from 7:00 to 22:00 (last admission at 21:30) for 750 yen. To buy tickets to the observatory, go to the shop on the ground floor.
Kyoto Tower, although criticized by some for its ultra modern architecture, remains a must-visit for the panoramic view it offers throughout the city.
---
Address, timetable & access
All the themes of the city