21st Century Museum of Contemporary Art
金沢21世紀美術館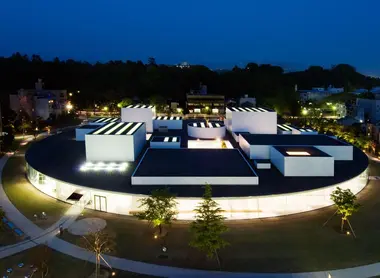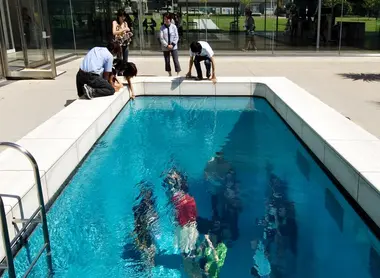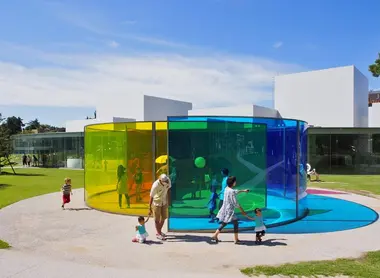 Modern art
Kanazawa has everything a great city needs. What city wouldn't want a contemporary art museum as a cultural asset? Neophytes and connoisseurs from around the world walk down these halls where art is celebrated.
The curved architecture of the 21st Century Museum of Kanazawa was created by the famous duo SANAA (Kazuyo Sejima and Ryue Nishikawa), winners of the Pritzker Prize in 2010, known for giving rise to complex, impressive spaces, while never being cramped. With a bright and minimalist style, the circular building embraces the visitor in a space where walls and facades are evanescent, allowing light to flood inside.
Inside the swimming pool
This beacon of Kanazawa houses a fabulous permanent collection, including works of Francis Alÿs, Matthew Barney and Gerhard Richter. Hands on pieces, interactive and poetic, particularly delight the public. Jump into the cerulean world of "The swimming pool" by Leandro Erlich, which pulls visitors towards the bottom of this famous pool. Looking up from the bottom, people can discern the outlines of their comrades floating above them, moving above the translucent surface. The hall of the "Blue planet sky," meanwhile, offers the spectacle of the changing Kanazawa sky through an opening in the ceiling.
Local and international
Within the glass walls of the museum, events  are often held on an international scale, for example Jan Fabre x Katsura Kunakoshi, which had great success in 2010, alongside local projects and initiatives. Spaces are also available for rent, allowing many local artists to exhibit their work.
---
Address, timetable & access
All the themes of the city