Kanazawa Castle Park
金沢城公園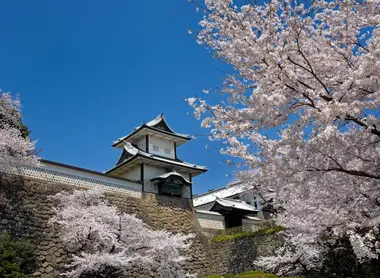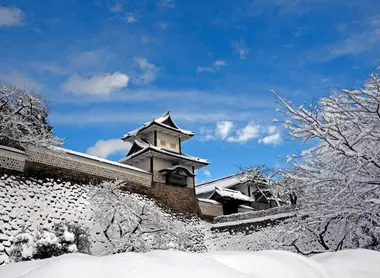 The castle of a thousand faces
Stronghold, place of residence, university, warehouse. Kanazawa Castle donned many costumes during his career.
A green space occupies the center of any Kanazawa map. This is the park at the heart of which lies the castle, the former government center of the Kaga province. Open all year, it provides a pleasant walk around the castle with views of the city from inside. In the center of the park, the sixteenth century fortress is where the famous Maeda clan used to reside. The building burned down many times in its history, and only a fraction of its former structure was rebuilt. Now, there are two turrets and a long hallway that connects them.
Its immaculate whiteness contrasts with the usual Japanese fortresses colors, evidence of being new and slightly modernized. This place was once home to Kanazawa University, which required modernization of the premises. Located across from Kenrokuen, the Ishikawa-mon door is the oldest evidence of the original castle. Erected in 1788, it escaped the last fire in 1881, and includes new additions from recent years as Kanazawa Castle was gradually reborn from the ashes.
---
Address, timetable & access
All the themes of the city