Gyokusen-en
玉泉園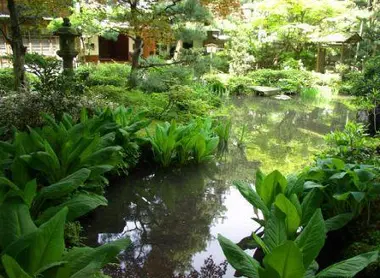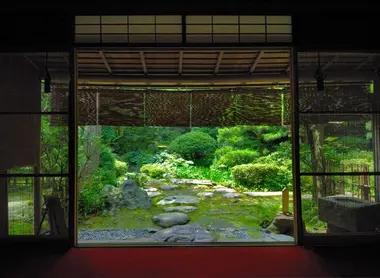 Sacred tea, secret garden
Beside the famous Kenrokuen garden, this discreet garden area was not open to the public until 1971. Follow Ms. Nishida's through this family garden for a unique experience close to the Japanese soul.
Old trees and waterfalls give delicate sounds to this place with an air of paradise. Designed in the early Edo period (1603-1868), it has since escaped wars and calamities to retain its original splendor. Lava stone lanterns line the path that winds through the small hills and valleys, bringing a touch of mineral to the outpouring of greenery. The explanations and anecdotes distilled by Ms. Nishida throughout the route illuminate the visit.
The garden tea house Saisetsu-tei is one of the oldest in the archipelago. Its main room facing the garden offers an exquisite view for guests attending the ceremony. Ms. Nishida is from the very prestigious Urasenke, one of the three major schools of the art of Japanese tea. She comments on the various stages of preparation, describes the codified gestures, and expresses the symbolism of each utensil. You must purify your hands and mouth before tasting this expectational tea. After this experience, the world of matcha (green tea powder) will have no more secrets for you.
To note: to receive an explanation from Ms. Nishida in English, be sure to send her an email a few days before your arrival.
All the themes of the city