Natural Sites around Kanazawa
金沢自然公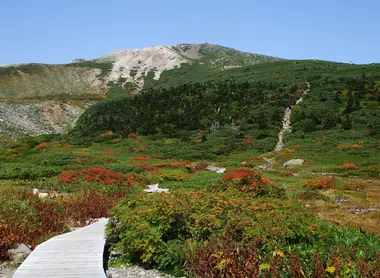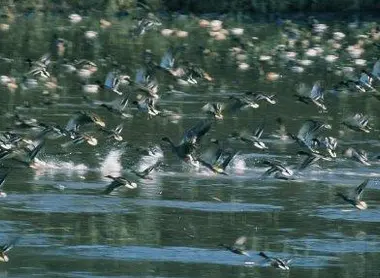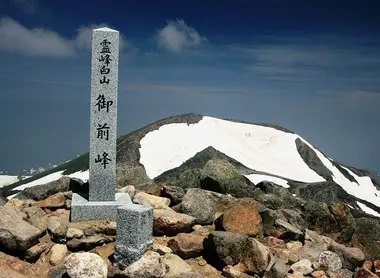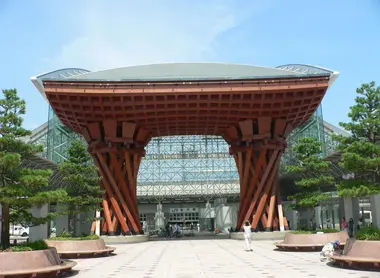 Between Land and Sea
With a privileged location, close to the Sea of ​​Japan and near mountains, Kanazawa offers the very best in natural parks.
Located in Ishikawa Prefecture, Kanazawa gives you the opportunity to visit both sea and mountains, via lush green expanses, flowers and trees that have developed due to the rainy and humid climate of the region .
A territory marked by its ecosystem, but also by its relief: the region offers some of the most beautiful natural parks of Japan, but also among the most beautiful mountainous areas of the archipelago. In all seasons, Kanazawa is a true delight.
The Mont Blanc
Japan not only has the Japanese Alps, a term coined to designate its mountain ranges, but also Mount Hakusan, which literally means "White Mountain" (inevitably recalling his French counterpart). Mount Hakusan is located in the Hakusan National Park, a vast expanse of 47,700 hectares, which covers the prefectures of Ishikawa, Fukui, Gifu and Toyama. The site has been recognized by UNESCO as a "Biosphere Reserve", a title that rewards an area of recognized natural wealth, and the efforts put in place to preserve its environment over time. Indeed: The Hakusan National Park is populated by an impressive flora but also wildlife evolving amidst exceptional natural springs.
Swamp of Katano
Further east, 15 minutes from the city of Kaga, lies a small bird sanctuary: the swamp of Katano. A place where monsoon geese, swans and ducks are resting away from the torments of civilization. As the seasons change, species come and go, offering us a spectacular show. Especially, you will have the chance to observe a rare and endangered species, the Baikal Teal. A program built for birdwatchers.
Particularly sensitive to its environment, the city of Kaga built its observatories by exploiting its natural environment. The city is also registered under the Ramsar Convention, which aims to protect the unique ecosystem of humid regions. It is in this same spirit of preservation and awareness that a team of members of wild birds of Japan is always on hand to provide information and guide tourists.
Kakusenkei Gorges
Still around Kaga, further south of Kanazawa lies the Kakusenkei Gorge, near the famous Yamanaka onsen. The place is known to have inspired the writer Matsuo Basho. Which is understandable: whatever the season, the gorges are impressive.
The azure reflections of the gorges on the water, waterfalls flowing over rocks worn by thousands of years of erosion, and the influence of man on the environment (see Ayatori bridge more than 80 meters long)... all of this takes us on a timeless journey. A perfect place for a weekend of relaxation and a return to our roots. Note that the area is also famous for watching cherry blossoms.
---
Address, timetable & access
All the themes of the city