Omihachiman
近江八幡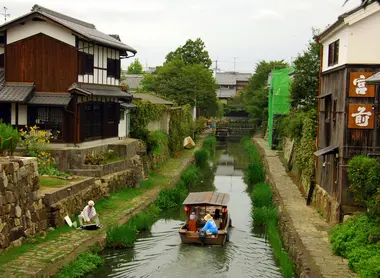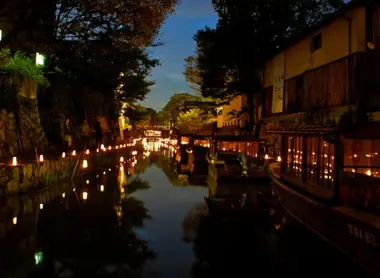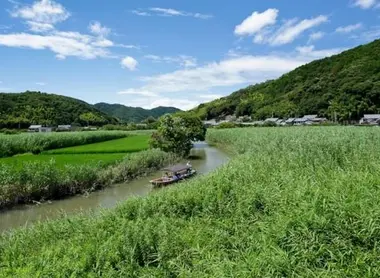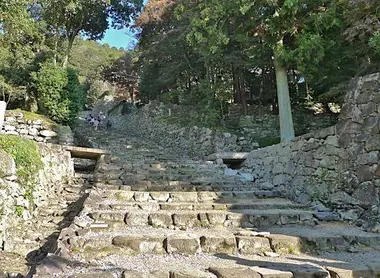 Along the canal
Ancient city of merchants and warriors, Omihachiman now cultivates a peaceful canal city image. A nice day trip from Kyoto.
Omihachiman owes its existence to Toyotomi Hidetsugu who founded a castle which no longer exists today.
For centuries the town on Lake Biwa developed as a center of commerce.
The canals, white warehouses and shopping streets were always buzzing with activity. The warriors are gone, the merchants are gone, but the unspoiled beauty of the town remains.
A city of canals
Omihachiman is a nice excursion for lovers of Japanese nature.
People come here to admire lake Nishinoko, connected to the large Lake Biwa and its many species of birds. Visitors can gain easy access via boats rides organized from the city center to the lake, through canals lined with ancient merchant houses.
The shore of Lake Biwa in this specific location is considered one of the finest in the region.

A city for walks
In the city center you will find the atmosphere of a market town from the Edo period, with several  merchant houses and the inevitable white warehouses.
The majority are located along the canals and Hachimanbori street. Some of these houses,  four centuries old, are quite visible, especially the home of Jingoro Nishikawa, a former major rice merchant. The place is also occupied by many cafes and restaurants. Everything in this area calls for a quiet walk and contemplation.
A city brimming with history
Japanese history enthusiasts will love visiting Himure temple, which is at the origin of the founding of the city, and the castle ruins of Hidetsugu.
It can be reached by a cable car that offers a beautiful view of the lake Nishinoko.
But this region of ancient battles and rivalries is most famous for the massive ruins of Azuchi Castle, the ancient fortress of the terrible Oda Nobunaga, whose impressive stone structures are still standing.
Omihachiman will prove a delightful stop that can easily be combined with a day trip to the castle of Hikone or on the shores of Lake Biwa. A quick escape from Kyoto, away from the crowds.
All the themes of the city