National Museum of Ethnography
国立民族学博物館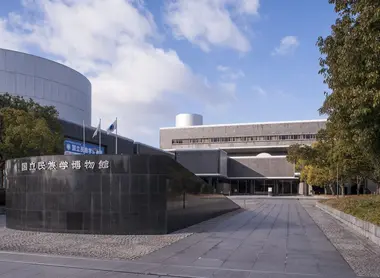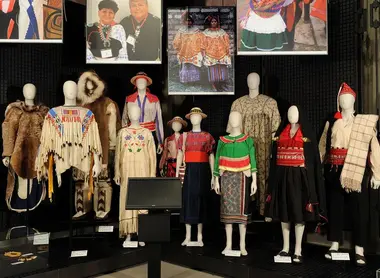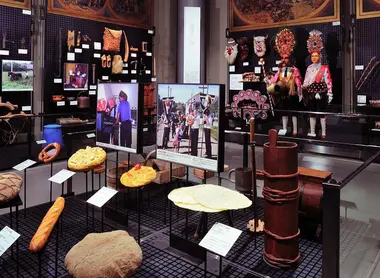 Around the world in an afternoon
North of Osaka, in the small town of Suita, hides a park. In the middle of the park lies a museum, which conceals the cultures of the entire Earth.The National Museum of Ethnology is set in the World Expo 1970 Memorial Park. A huge museum, where it is great to lose oneself.
The building's sobriety creates a striking contrast with the richness of its colorful collections. The gray building resembles a military bunker yet contains an incredible variety of works from around the world. Like the exhibition that Japan hosted in 1970, this museum is universal. You should take the time to visit it.
For the visit, no need to worry about the language issue. The works are often accompanied by diagrams, allowing an intuitive understanding that breaks down the language barrier. In addition, the explanatory notes are all (more or less) translated into English. The visit is divided by region. The visitor can therefore move across continents at will, discovering the habits and customs of different geographical areas of the globe: Oceania, Africa, Southeast Asia...
Large and spacious exhibition rooms allows the flow of visitors to be fluid and maximize the understanding of the works, from tiniest tools to titanic effigies. Presenting objects from traditional cultures, this museum is full of the most amazing pieces, that will take you to from one end of the earth to another in minutes. Indonesian boats, Asian palanquins, Mexican traditional costumes, Inuit handicrafts and Bali dolls, the range of works exhibited is so broad that the visitor does not know which way to turn.
After the "continental" spaces, musical space that will delight music lovers, is unveiled. This room explores the differences between instruments of the same genre (wind, string ...) according to the areas where they were created. Interactive terminals make it possible to listen to the sounds of different instruments exposed. The visit can end with a short break at the "language" center of the establishment.
The profusion of materials, colors, sounds and shapes is a reminder of the infinite richness of cultures that populate the Earth. A beautiful lesson in humanity.
---
Address, timetable & access
All the themes of the city