Alphonse Mucha Museum
堺アルフォンス・ミュシャ館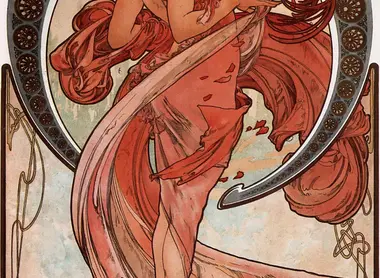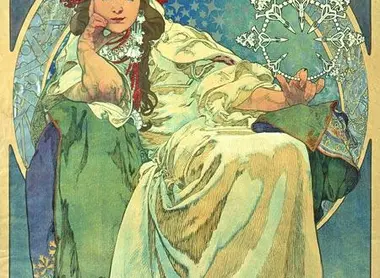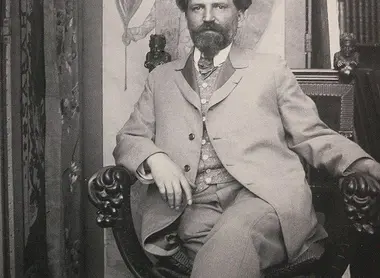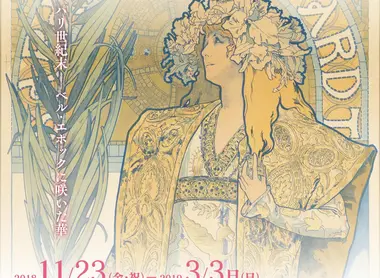 A Mecca of Art Nouveau
Few know it, but the municipality of Sakai, located south of Osaka, is home to one of the largest collections in the world of works by the Art Nouveau artist, Alphonse Mucha. From Sakai, tourist guides often only remember the necropolis and more particularly its majestic kofun, the Nintoku Daisen-ryoson. However, the city has many other assets capable of establishing its notoriety just as much. And the Alphonse Mucha museum is a very fine example!
Extensive collection
Installed in the cultural center of the city in 2000, the museum brings together more than 500 works by Alphonse Mucha (1860-1939). This poster artist, illustrator, graphic designer, painter, interior designer, and decorator born in Moravia is the emblematic representative of Artnouveau; a new artistic current that emerged in Europe in the early 1890s and relied on sinuous forms and naturalistic motifs.
Lelieu not only presents the elegant posters of the master who made him internationally famous. Around a hundred works are on permanent display in the various rooms, including many drawings, oil paintings, decorative objects, books, sculptures, and jewelry, reflecting Mucha's entire career.
To read: Manga, anime, and video games in contemporary art
Watch out, masterpieces
The Sakai museum thus preserves several major pieces among which it is worth mentioning La Nature (1899-1900), a bronze sculpture produced in five different versions and the original of which was presented at the Universal Exhibition in Paris in 1900; the snake bracelet-ring made for actress Sarah Bernhardt; the Umiroff Mirror (1903), a huge circular mirror and Harmony (1908), a large oil study commissioned for the stained glass window of a church which disappeared into nature in 1920 to reappear on the art market 63 years later. late.
Finally, interactive digital terminals invite the visitor to explore the collections, and the life of the artist and to create their own Art Nouveau creations by selecting motifs and characters from Mucha's works that should be arranged as they wish.
See also: World Expo 2025 in Osaka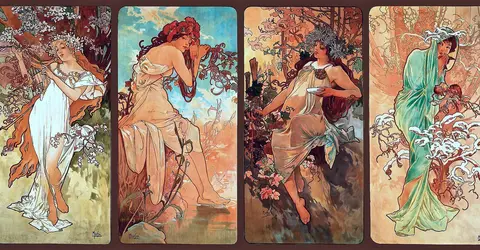 The goal of a lifetime
This marvelous collection, open to the public since 1994, originated from a businessman and collector, Doi Kimio. Born in 1926, the latter was founded in 1949 as a company for the distribution of photographic equipment in Osaka. Managing in the following decades to establish itself throughout the country, its "Kamera no Doi" brand is at the end of the 1980s the third chain of photo equipment stores on a national scale.
Each business trip outside the archipelago is a new opportunity for Doi Kimio to expand its collection. During one of them, he met Jiri Mucha, son of the painter and poster artist, with whom he remained in contact throughout his life. He even participates very actively in the dissemination of the work of the Czech artist in Japan. This also earned him an honorary distinction from the Czech cultural authorities in 1989 Along with new works of art, Doi also brought together an impressive collection of BMW brand cars. Upon his death in 1990, the city of Sakai received the two pharaonic bequests together.
---
Address, timetable & access
Address

Phone

+81 (0)72-222-5533

Timetable

3 min walk from Sakaishi station.

Price

Adult: 500 yen ($4.25/4€). Students: 300 yen ($2.50/2.25€). Children 14 and under: 100 yen ($.80/.70€). Free for children under 6 and people aged 65 and over.

Access

Open from 9:30 am to 5:15 pm (last admission at 4:30 p.). Closed on Mondays, during New Year's holidays, and during exhibition rotation periods.
All the themes of the city