The New National Stadium in Tokyo
新国立競技場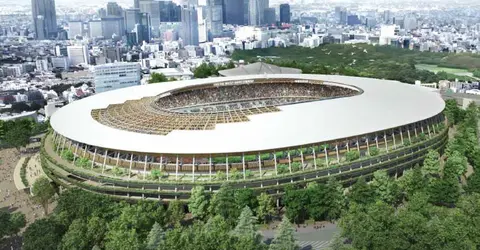 Un nouveau stade pour 2020
Le New National Stadium est un complexe sportif situé à Kasumigaoka, Tokyo. Sa construction a débuté en décembre 2016 et son inauguration est prévue pour novembre 2019. Ce stade sera le théâtre des compétitions des Jeux Olympiques qui auront lieu à Tokyo en 2020. Il servia également de cadre aux cérémonies d'ouverture et de fermeture des jeux, ainsi que d'espace au déroulement des épreuves d'athlétisme. 
Tokyo renewed
When Tokyo was awarded the title of host of the next Olympic Games, it was decided that the previous Olympic Stadium, the National Olympic Stadium, would be knocked down and rebuilt. Plans for the new stadium were unveiled in 2012 by the "Queen of the Curve", Iraqi-British architect Zaha Hadid, but the difficulty of finding a supplier willing to work with her - very expensive - plans made the government change its mind. Japanese. An agreement was finally reached in June 2015 with the Taisei Corporation and Takenaka Corporation for a total budget of 155 billion yen (about 1.1 billion euros). These companies collaborate in particular with the architects Kengo Kuma and Toyo Ito. After a competition between these two architects, it was finally decided that Kengo Kuma would be in charge of the project.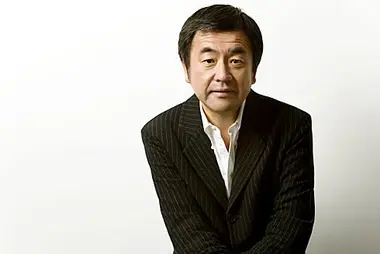 Read : A new Starbucks space by Kengo Kuma
The new stadium will host athletics events, rugby, and some soccer matches, in addition to the traditional opening and closing Olympic ceremonies. Its seating capacity is set at 68,000 seats, with the possibility of extending it to 80,000 seats for soccer matches.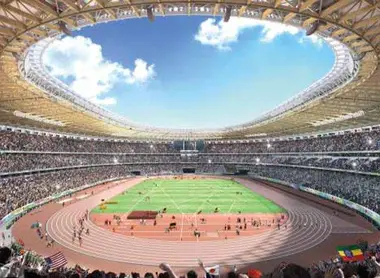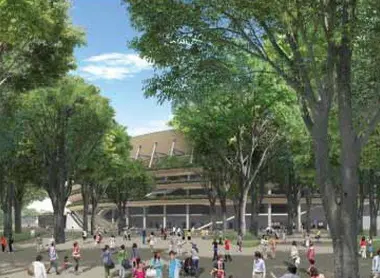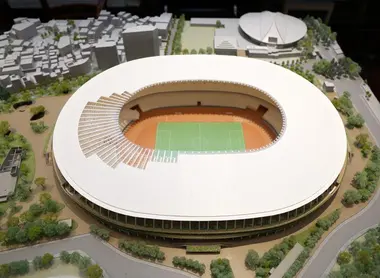 From concrete to wood
Kengo Kuma wants to go "beyond the era of concrete" and "restore the link that Tokyo lost with nature" during the concrete reconstruction of the city after the great earthquake of Kanto in 1923, and the first games in 1964. The architect is an admirer of the American Frank Lloyd Wright, known for his philosophy of structures in harmony with their environment . His main project inspired by Lloyd Wright is called "Bamboo Wall", and is a country house built entirely from local bamboo. It is located near Beijing in China.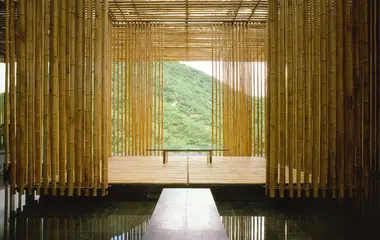 Through his designs inspired by traditional Japanese architecture and the use of natural wood extracted from national forests as the main material, Kuma was able to win over the jury of the competition. He aims to express a new image of Japan in the 21st century and the symbol of a post-industrial society.
Read also : The Tokyo 2020 Olympic Games
The late decision by Prime Minister Abe to remove architect Zaha Hadid from the project, however, forced the organizers of the 2019 Rugby World Cup to move the matches initially scheduled there to another stadium, Ajinomoto Stadium, located in Chofu city in Tokyo.
After the 2020 Olympic Games have ended, Tokyo's New National Stadium will be mostly used for ball sports, such as soccer and rugby.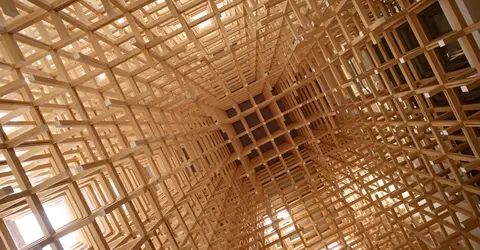 All the themes of the city