Roppongi, the party district
六本木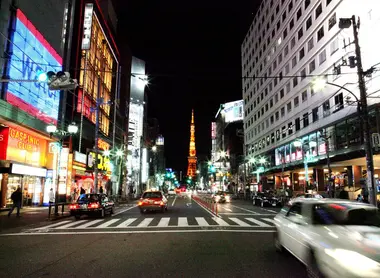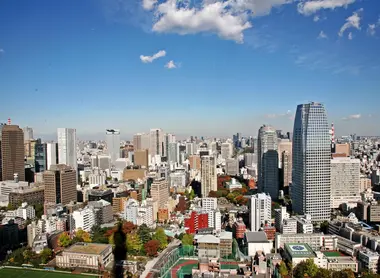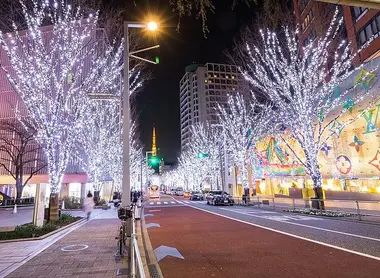 Roppongi: shopping, bars and nightclubs in Tokyo
Roppongi is a famous district in the heart of Tokyo: bubbling, party animal, trendy, or even arty, we can add many qualifiers to it. Whether it's for shopping in Roppongi Hills, to enjoy an international atmosphere, or to dance on the slopes of the clubs until the end of the night, Roppongi is the place for you.
The story of Roppongi, cosmopolitan and trendy
Located in the Minato district, the Roppongi district of Tokyo is famous for its nightlife . The places are very well known to tourists and expatriates , especially thanks to its reputation for partying and the nightlife. The district turns out to be very cosmopolitan and open .
Roppongi means "six trees", probably in reference to the six Daymio families who had established their residences there during the Edo period (1603-1868).
Roppongi served as a residential base for American soldiers left behind after World War II. Since that time, foreigners have tended to congregate in Roppongi. In addition, several embassies are located there: those of Saudi Arabia, Spain, the Philippines, Singapore and Sweden. Since the 2000s, large companies have also chosen the area to set up their headquarters in Japan, like Google, Yahoo and Apple. Roppongi has therefore become, over the years, a real melting pot where expatriates are numerous.
Roppongi, the night district
Roppongi is the ideal place for night owls , young and old, who want to party in the Japanese capital. Bars and restaurants, clubs and discos, hostess bars, karaoke ... the establishments are numerous, often stacking up on several floors.
The party can go on all night long , with bars not having a legal closing time in Japan. Very often, revelers will be able to wiggle their hips all night long before taking the first metro in the morning.
In Roppongi, you will find some of the most famous bars and nightclubs in the capital, such as V2 Tokyo , A-Life or even Oak . These clubs regularly host international DJs. There is obviously a charge for entry: count at least 1,500 yen (around € 12.30) for entry before midnight.
Contemporary art in Tokyo: the Roppongi arty
In recent years with the establishment of the Mori Art Museum , the Tokyo National Art Center , the Suntory Art Museum , 21-21 Design Sight , the Roppongi district has become the golden triangle of contemporary art in Japan. A new eldorado of culture but also of totally uninhibited consumption.
For lovers of breathtaking views, there is a must-see in Roppongi: Mori Tower , a tower of over 52 floors located in the sprawling Roppongi Hills complex.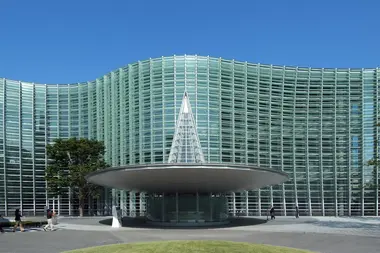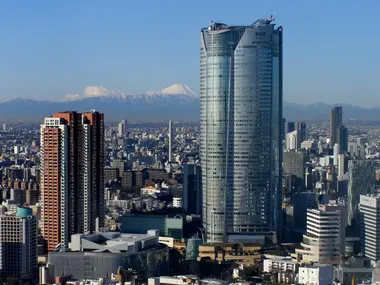 During the day, do not miss to take advantage of the many shops and entertainment venues of Roppongi Hills: luxury boutiques, cinemas, karaoke ...
Security in Roppongi?
Rest assured, Tokyo is indeed the safest capital in the world . The crime rate in Japan is very low , and the capital is strolled quietly at any time of the day.
However, some neighborhoods should be surveyed with a little more caution once night falls: among them Kabukicho , but also Roppongi . Nothing dangerous in itself (far from it!), But a few precautions should be known and taken to enjoy this part of the party quietly.
Beware of street touts , who will not hesitate to address you in English (or even in French), trying to attract you to their establishment. These clubs are very expensive and will not hesitate to overcharge you, which can lead to unpleasant surprises when it comes to footing the bill ...
Roppongi has also had to deal with cases of theft in some bars. These cases remain rare but deserve to be mentioned. To avoid credit card theft in particular, always watch your drink , and do not follow anyone to a bar or private club. It is also best not to come and party with your bank card - only with cash .
Keep in mind, however, that these things are rare , and that the vast majority of night owls enjoy the area in peace!
All the themes of the city