Wajima
輪島市
In the heart of Oku Noto
Located about 12 miles north of Monzen, Wajima is the largest city in the north of the Noto Peninsula. This traditional port is known for its wajima-nuri style lacquerware, sea salt and iwanori seaweed.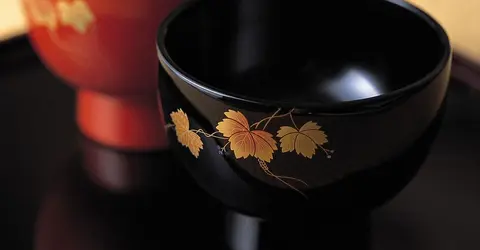 Walk among the market stalls
Wajima market opens every day from 8am to noon, and is one of the three largest markets in the country. You can buy fresh local products and souvenirs here. Besides seafood, Wajima produces other culinary specialties, such shio-senbei, traditional rice crackers. The most popular shop in the market is "Eisendo": established over 60 years ago, this modest business specializes in rice crackers of various shapes, sizes and flavors (pine nuts, cashew nuts, seaweed, shrimp and sesame). These rice crackers go very well with tea, beer or sake. Take note; the market is not open on the 2nd and 4th Wednesday of every month.
Access: Asaichi-Dori, Wajima, Noto Peninsula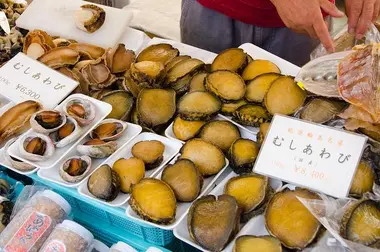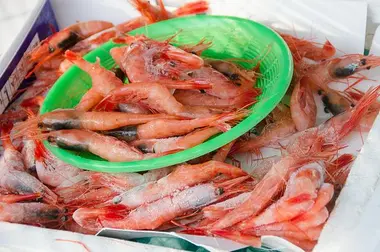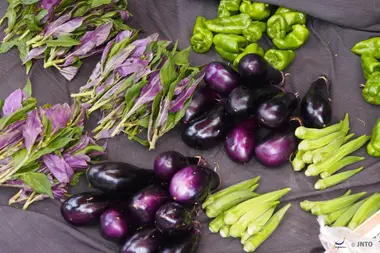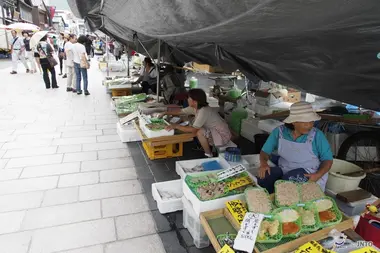 Wajima lacquer is known to be very resistant: indeed, it has no less than 70 layers of lacquer! Fans can visit the lacquer museum, Wajima Urushi Art Museum, or the center dedicated to this craft, Wajima Shikki Kaikan, where you can learn all about this ancient art. If you want any souvenirs, you can also buy lacquerware from the center. You will also find lacquers being sold at many stalls at the morning market. For those who would like to bring back an original lacquered souvenir, some of the lacquer accessories make good gifts, like jewelry and brooches, for example.
Read more: Urushi, Japanese lacquer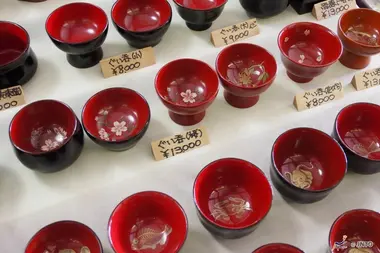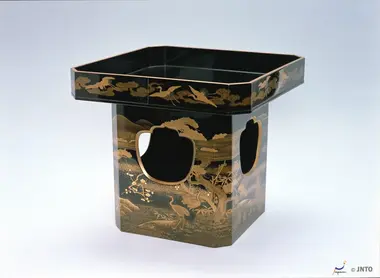 Kiriko are huge lanterns, between 4 and 15 meters tall. In summer, their lights illuminate the summer evenings at Wajima. If you're not visiting the city in summer, be sure to visit the Kiriko Kaikan Center (8am - 5pm, 600 yen). You can admire kiriko lanterns from all over the Noto Peninsula. Some are even lacquered! The second floor has a projection room dedicated to festival films, so you can experience it as if you were there.
Access: Marine-town 6-1, Wajima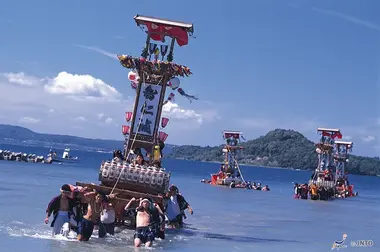 Senmaida, the thousand rice fields
Senmaida is one of the most interesting places in the prefecture in terms of landscapes. In Japanese, "senmaida" means "a thousand rice fields". There are exactly 1,004 rice fields in the region, all owned by locals. Each season, the landscape of Senmaida changes: whether they are covered in snow or illuminated with LED lights in the evenings! The view is so exceptional that every year in September, two lucky couples are chosen to have their wedding ceremony held here, in the middle of the fields by the sea. These weddings are also open to the public to view. Family members and locals bestow their blessings on the newly married couple. Each year from mid-October, the Senmaida Light Up (Aze no Kirameki) takes place. During this event, the rice fields are illuminated with 21,000 LED lights and change color every 30 mins from pink to yellow. The event takes place until mid-March, when work in the fields resumes.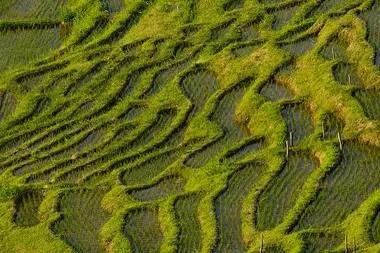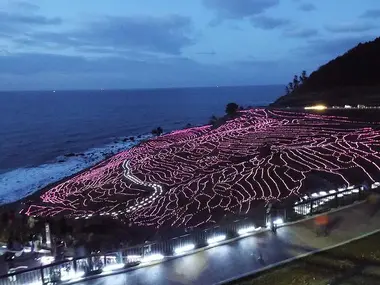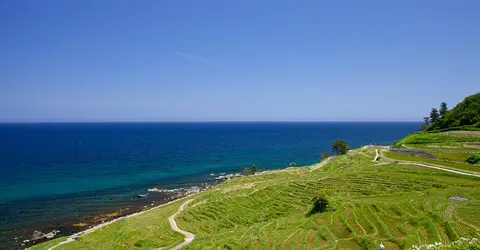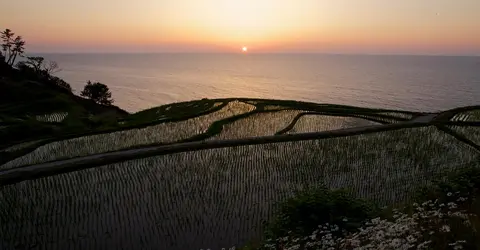 All the themes of the city