Onsen around Kanazawa
金沢温泉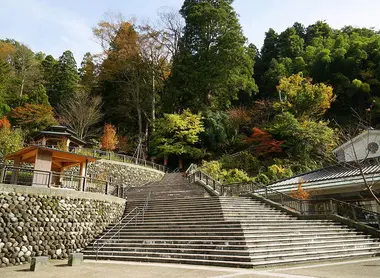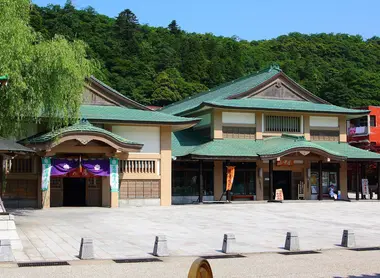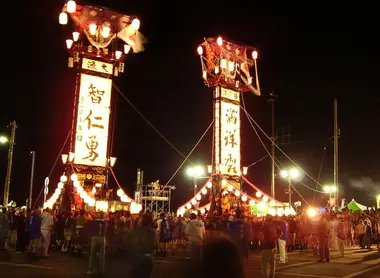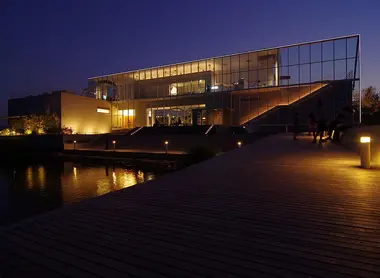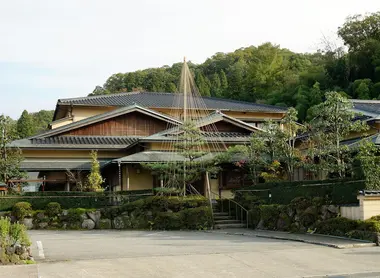 Eau chaude océanique
Aller au onsen (sources d'eau chaude) pendant son voyage au Japon est une expérience incontournable. La région de Kanazawa propose ce qui se fait de plus typique en la matière.
Authenticity, atmosphere, quality of surrounding springs and the landscape are all qualities that make the difference in choosing an onsen. Kanazawa has the advantage of being halfway between both the sea and majestic mountains. This gives it a clear advantage in a highly competitive sector.
Yuwaku Onsen
Located southeast of Kanazawa, deep in the mountains of the region, this spa village is a 1 hour bus ride away from the bustle of civilization.
Once used by the Maeda family, a line of local feudal lords, this sublime onsen changes with the seasons. Relaxation takes on another dimension in the middle of autumn leaves, snowy landscapes or spring  cherry blossoms.
Nicknamed the okuzashiki region, a term meaning "secret room hidden in a house". The name is down to the location of Yuwaku Onsen, nestled deep in the mountains.
Nine surrounding hostels offer you the chance to relax in the hot springs.You will also be pleased to discover all the additional services offered: spas, restaurants and and the opportunity to try on a kimono.
Spa town of Kaga
In Kanazawa Valley lies Kaga, another city famous for its very old onsen:
Yamashiro Onsen - supposedly discovered 1,300 years ago, the water is said to heal your joints and aid digestion.
Awazu Onsen - a popular hot spring, surrounded by greenery and famous for its handicrafts known throughout Japan: pottery, silk painting and gold leaf. The water from this onsen is said to be beneficial for the skin, blood circulation and chronic diseases.
Yamanaka Onsen: the most famous and busiest spring in the region. People flock there in the early morning to make sure to get in for the day. The surrounding scenery is breathtaking.
Katayamazu onsen: on the edge of Shibayama-gata, a lagoon that changes color seven times a day, this resort won't fail to amaze you. From the top of the hotels in the region, you can enjoy a splendid panoramic view of Mount Hakusan on a clear day.
Noto Wakura Onsen
One of the best onsen, adjoining the Sea of ​​Japan, facing the splendid bay of Nanao. It is nicknamed the "onsen of the ocean". It's a real asset for the Noto Peninsula, north of Kanazawa.
Legend says that the spa village opened 1,200 years ago, when a fisherman found a wounded white heron in the ocean and washed its wounds, when he did white smoke escaped. This is said to have given the onsen its healing properties.
The village has developed enormously over time, and it's now not uncommon to see many other services (karaoke, spa, izakaya etc.), strongly contrasting with the traditional ryokan (inns).
---
Address, timetable & access
All the themes of the city