Kyoto Botanical Garden
京都府立植物園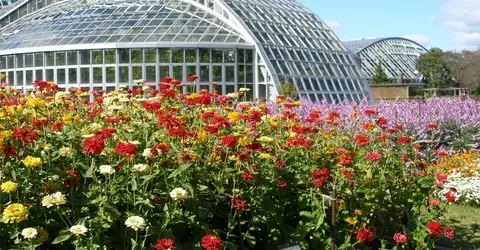 A stroll among sunflowers
Plants, meandering paths near tiny bodies of water, old women with weather skin and big hats, and elegant gentlemen sitting for hours on the benches in the park: Welcome to the Kyoto botanical gardens.
A huge, green area, not far from the center of Kyoto , decorated with both rare and less rare plants, specific to Japan or crossbred, houses no less than 12,000 different subspecies that coexist peacefully in this green house. Relaxing but also surprising, greenhouses keep out the weather to protect its colorful flowers.
A reconstruction of a Zen garden spreads over 240 000 m 2 and are very pleasing to the eye. In different areas unfold bonsai, camellia, lotus, hydrangea, bamboo and other cherry trees. A delight for the senses and the mind.
---
Address, timetable & access
All the themes of the city