Kawai Kanjiro Memorial Museum
Kawai Kanjiro Memorial Museum: read a guide to the Kawai Kanjiro Memorial Museum in Kyoto - the preserved home of the famous Japanese potter and artist.
Kawai Kanjiro's House (Kawai Kanjiro Memorial Museum (河井寛次郎記念会館)
Richard Donovan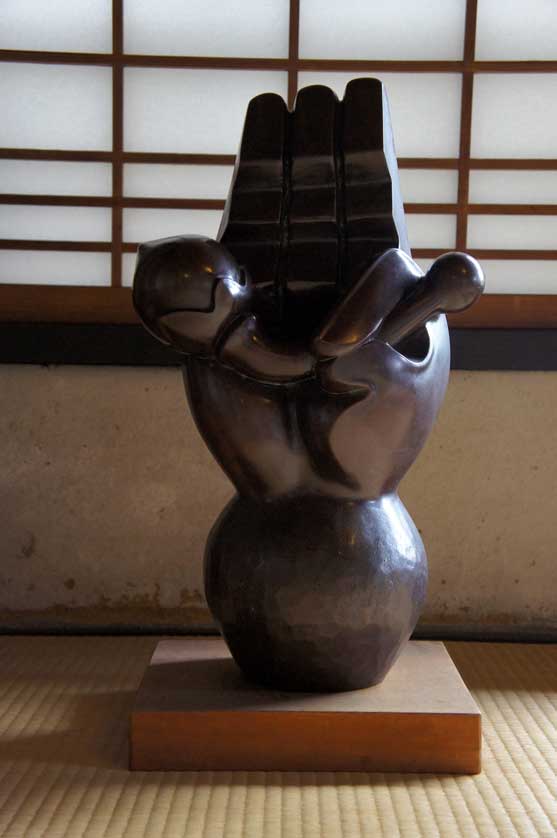 Few mingei (folk-art) museums are as hard to locate or as delightful to loiter in. The reason for both is that the museum was in fact the actual house of the late artist Kawai Kanjiro, tucked away in a side street near Higashiyama-Gojo in eastern Kyoto.
While the façade, with its anonymous wooden lattices, looks no different than a thousand other such Kyoto buildings, as soon as you step into the narrow hallway leading to the vaulted reception area, you are transported to a dreamlike past of patinated wooden floorboards and beams, open fireplaces, wafting incense, and verdant vistas glimpsed between wide-flung shoji panels.
Interior, Kawai Kanjiro Memorial Museum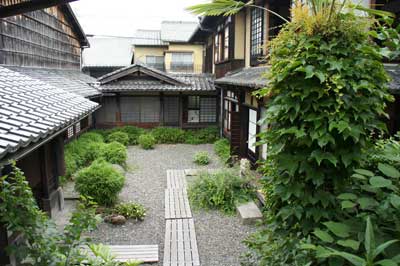 Garden, Kawai Kanjiro Memorial Museum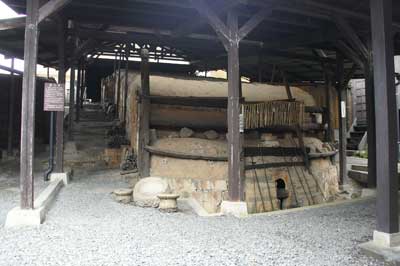 The traditional noborigama kiln, Kawai Kanjiro Memorial Museum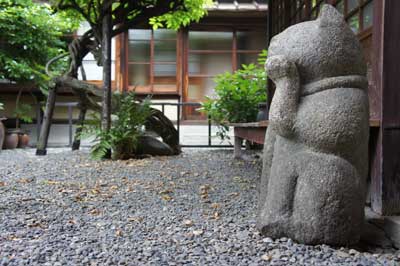 The simple garden at the Kawai Kanjiro Memorial Museum
Perhaps the strongest impression is of the vases of fresh flowers that adorn every space throughout this sprawling, two-story house.
Every one of them, along with larger, more enigmatic ceramic sculptures shaped like oversized hands, once emerged from the huge, eight-chambered noborigama ('climbing kiln') that lurks like a benign monster at the back of the property behind Kawai's studio.
History
Kawai Kanjiro, born in 1890 in Shimane Prefecture, saw a Bernard Leach exhibition at the age of 21 that deeply affected him. He bought one of the British potter's vases and made his acquaintance.
They were to collaborate artistically throughout his life. Kawai moved to Kyoto in 1920, setting up the "Kawai Factory" and its huge kiln at the site in Gojozaka that he would occupy until his death in 1966.
In addition to unsigned ceramics inspired by the fashionings of 'common people' and the forces of nature, and glazed in his signature copper, brown and cobalt colours, he produced sculpture, wood carvings, and calligraphy, all of which populate the light, open spaces throughout the museum and create a uniquely personal impression of the genial potter.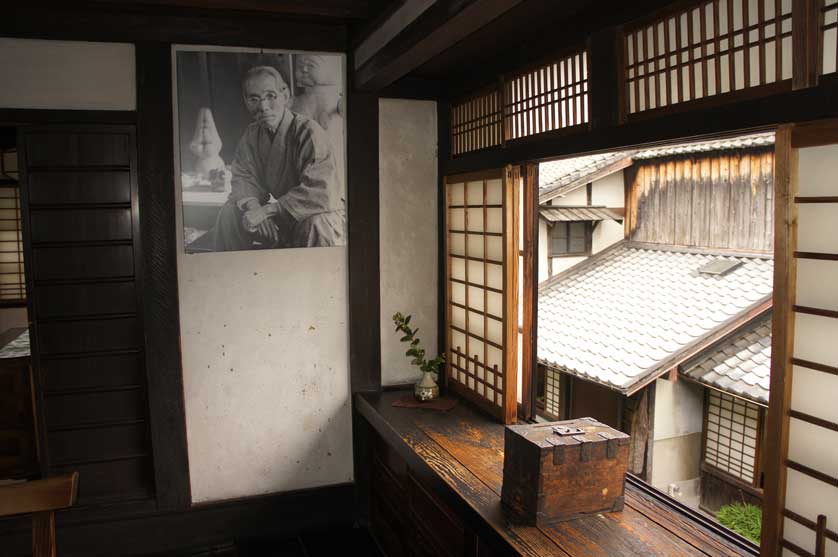 Kawai Kanjiro Memorial Museum, Kyoto, Japan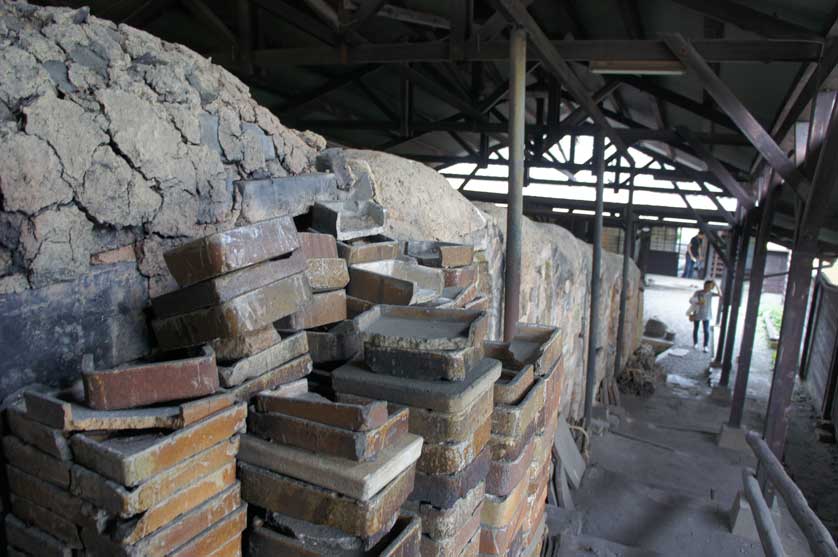 Kiln, Kawai Kanjiro Memorial Museum, Kyoto, Japan

Kawai Kanjiro Memorial Museum Access
Access: from Higashioji-Gojo intersection, go west to the first lane. Head south about 100 metres. The museum entrance is on your left.
Closed on Mondays, except national holidays. Open 10 am to 5 pm. (Last entry 4.30 pm.) Entry fee is 900 yen for adults, 500 for university and high-school students, 300 for junior high and younger. Allow at least an hour to view.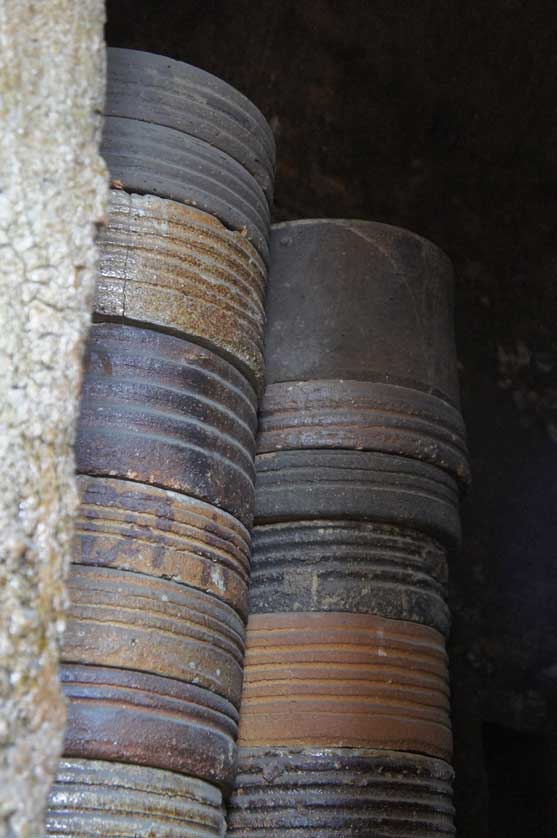 Ceramics stacked at the museum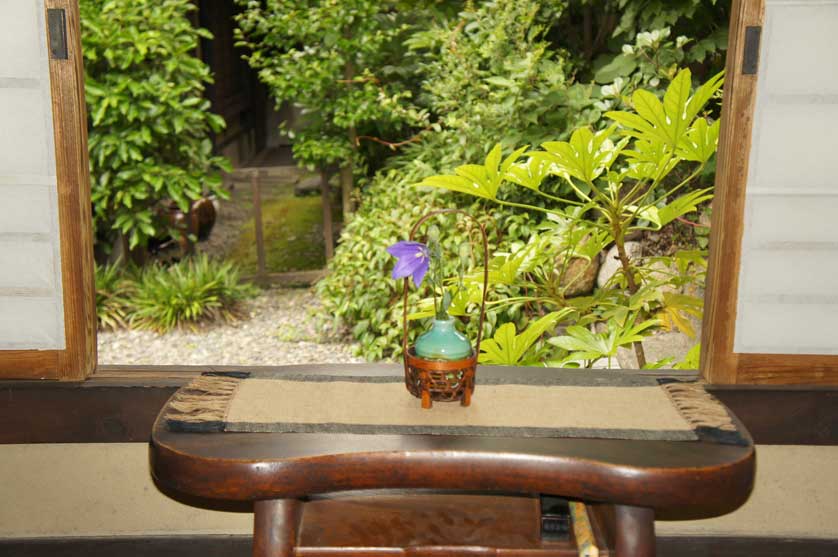 Looking out in to the garden

Nearby
Other Kyoto attractions within easy reach of this area are the Mimizuka, Kiyomizudera Temple, Kyoto National Museum, Myoho-in Temple, Hokoji Temple, Sanjusangen-do, Chishaku-in and Hokoji Temple.
Kyoto buses running to this area include numbers #202. #206, #207 and Raku Bus #100.
Kawai Kanjiro Memorial Museum569 Kanei-choGojozaka Higashioji NishiiruHigashiyama-ku, Kyoto 605-0875Tel: 075 561 3585
Kawai Kanjiro Memorial Museum map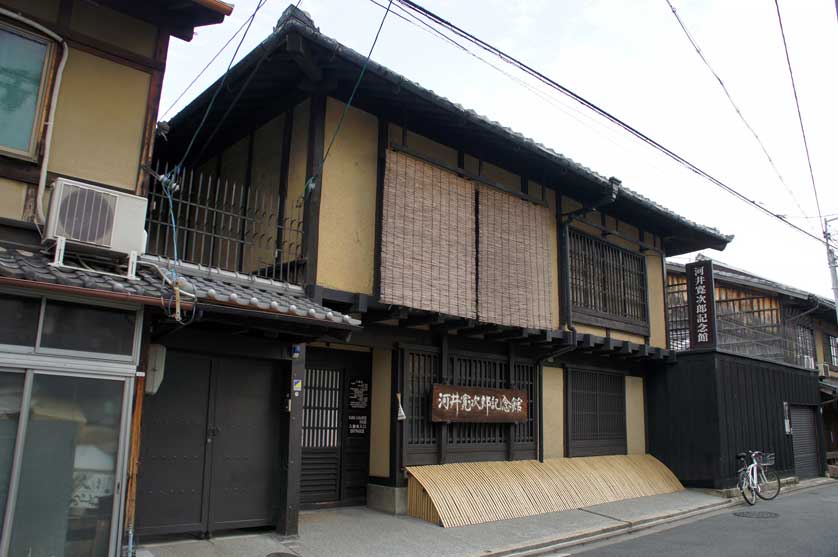 The house exterior, Kawai Kanjiro Memorial Museum, Kyoto, Japan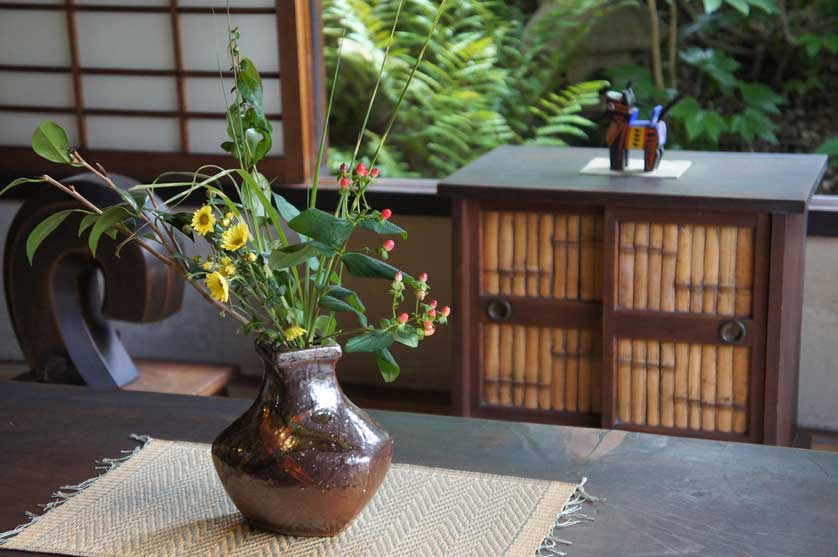 Kawai Kanjiro Memorial Museum, Kyoto, Japan

Book Hotel Accommodation in Kyoto
All the themes of the city