Kawasaki Guide
Kawasaki 川崎
Between Tokyo and Yokohama
Population: 1.3 million
Home of the majestic Kawasaki Daishi Temple
Raucous Kanamara Festival held here in April
Located along the south bank of the Tama River
18 km from Tokyo Station
Kawasaki
Kawasaki is a mainly industrial and dormitory city lying between the capital, Tokyo, and Yokohama. Such famous companies as Ajinomoto, Daiichi Cement, Nippon Steel, Hitachi, Showa Denko, Toshiba and Fuji Electric have factories or offices here.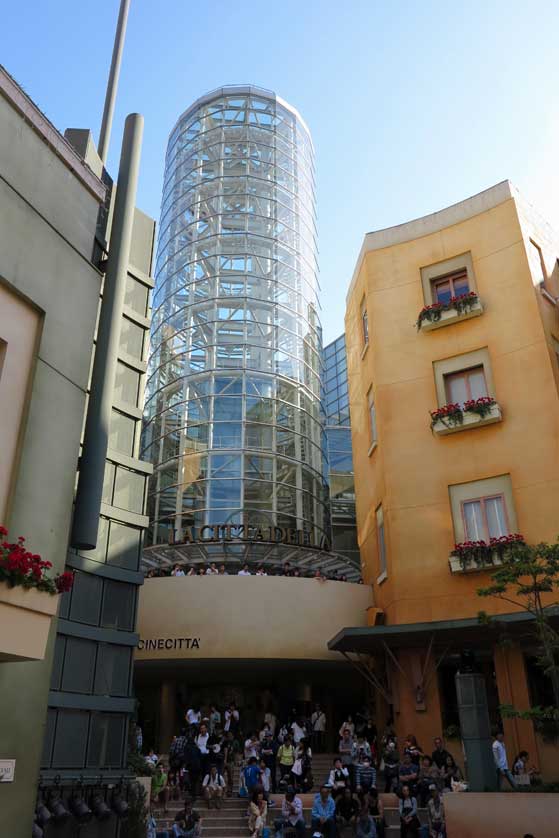 Kawasaki, Kanagawa Prefecture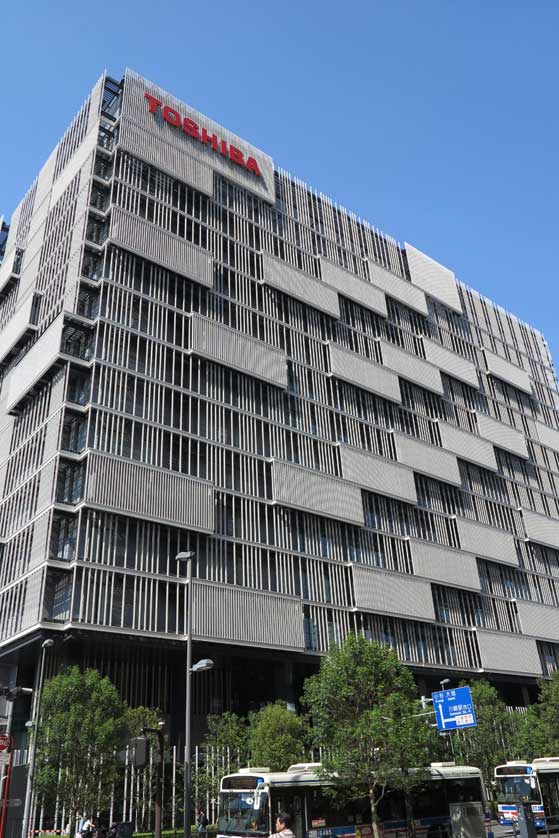 Toshiba Science Museum, Kawasaki, Kanagawa Prefecture
History
Kawasaki first came to be significant in the 17th century as a station on the Tokaido route linking Kyoto with Tokyo (then "Edo").
Kawasaki City was founded in 1924. It became a city designated by government ordinance in 1972, when it was first divided into wards. Kawasaki presently has seven wards: Asao, Kawasaki, Miyamae, Nakahara, Saiwai, Takatsu and Tama wards.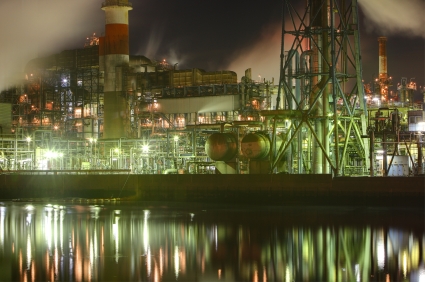 Kawasaki, Kanagawa Prefecture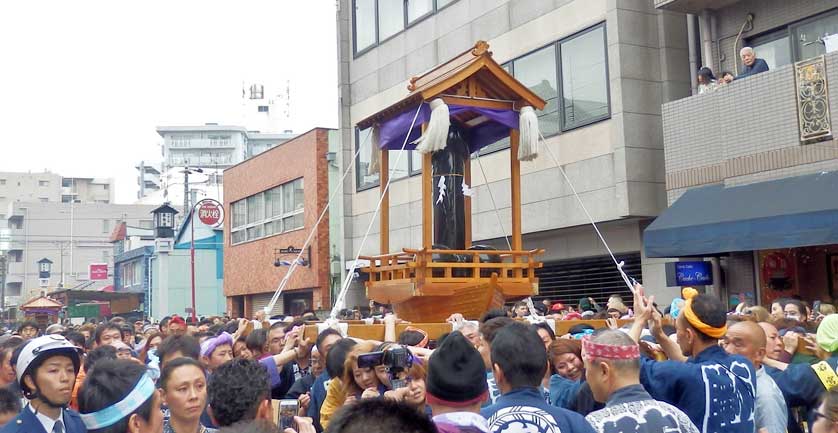 Float at the Kanamara Matsuri Parade, Kawasaki, Kanagawa Prefecture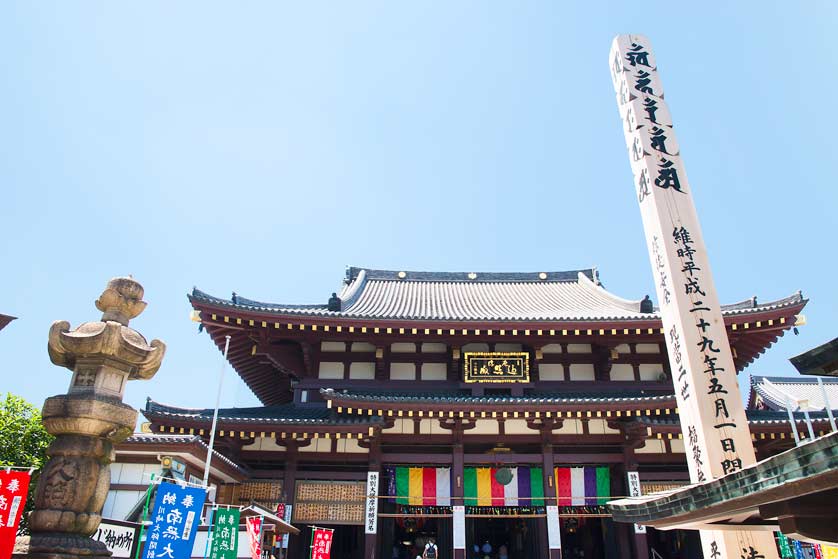 Kawasaki Daishi
Kawasaki Daishi Temple
Kawasaki's main attraction is the majestic and sprawling Kawasaki Daishi Temple, the popular name for Heigenji Temple. Kawasaki Daishi Temple was founded in 1128 and is dedicated to Kobo Daishi (774-835), the founder of the Shingon sect of Buddhism in Japan.
Kawasaki Daishi Temple was destroyed in World War II but reconstruction of the main gate, belfry, main hall and Fudo Hall were completed by 1964.
The temple hosts setsubun festivals on February 3 and 4 as well as events on the 21st of January, March, April, May, September and December.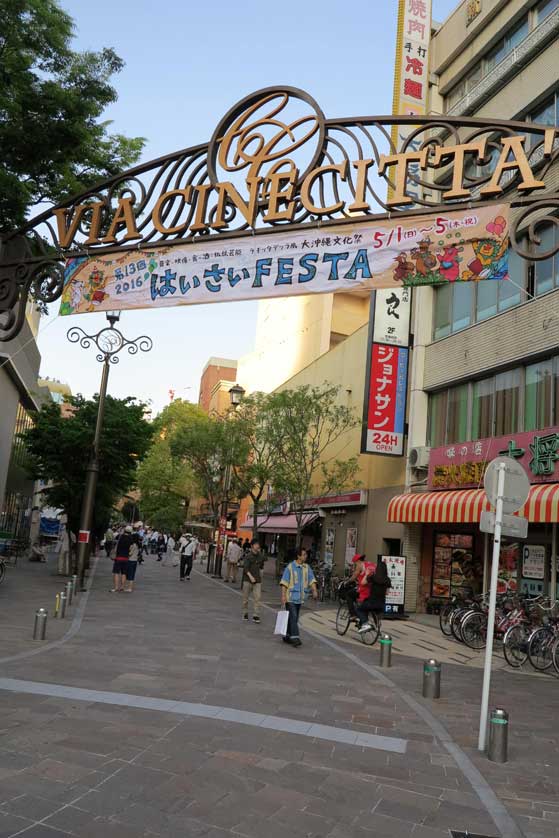 Via Cinecitta', Kawasaki, Kanagawa Prefecture
Kawasaki Station Area
The area around Kawasaki Station is a major shopping and entertainment district. The West Exit of Kawasaki Station is quieter with more offices, whereas the West Exit has more shops and restaurants and is the livelier with many of Kawasaki's major hotels and shopping malls grouped here.
At the West Exit is the Toshiba Science Museum, Kawasaki bus terminal and the Lazona Kawasaki Plaza mall which contains a branch of Bic Camera.
The East Exit gives access to Atre Kawasaki mall, the underground Azalea mall and another bus terminal. To the south is the huge Cittadella mall, built to resemble an Italian town, with the concert venue Club Citta', cinema Cinecitta' and Citta Arena with a futsal court built into the complex.
A large circular space "Pizza Centrale" is the venue for frequent festivals featuring regional cuisine and live entertainment. There's a multitude of restaurants and cafes to choose from here including the excellent Osteria Galileo (Tel: 044 222 8100), an authentic Neapolitan restaurant.
To the north of La Cittadella are three more large malls: Paseos, Kawasaki More's and Kawasaki Dice. Paseos has numerous ladies' fashion outlets along with cafes and restaurants. Kawasaki More's has also mostly fashion stores on its eight floors above ground and two basement floors with branches of Aoyama, Book Off, Daiso, Game Pia game center and Starbucks. Kawasaki Dice has nine floors above ground and two basement floors: the complex includes a Toho cinema, Uniqlo, Tsutaya and a branch of Tokyu Hands.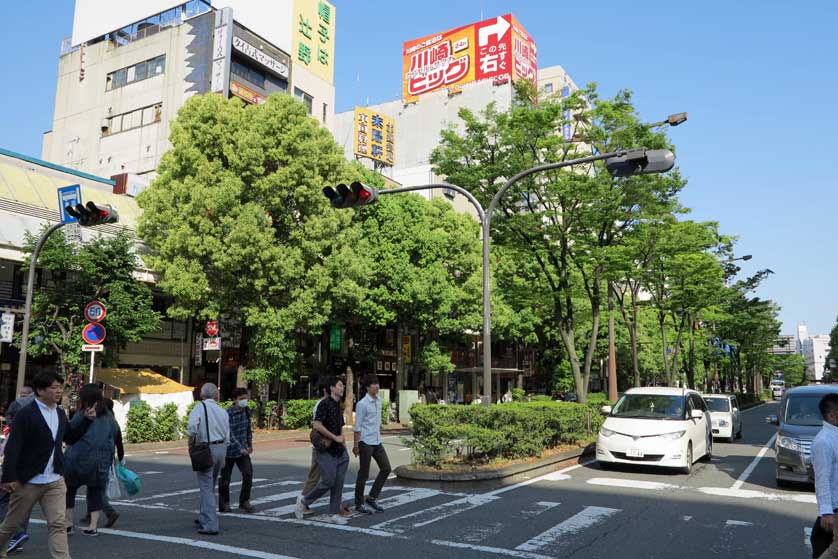 Kawasaki Station East Exit area, Kawasaki, Kanagawa Prefecture
Kawasaki Civic Museum
The Kawasaki Civic Museum features archaeology, history and ethnography, graphics, photographs and cartoons, library, movie theater, a video library, museum shop, restaurant.
300 yen for adults (more for special exhibitions
9.30am-5pm (Last entry 4pm)
1-2 Todoroki, Nakahara-ku, Kawasaki 211-0052
Tel 044-754-4500
Access: From Musashi-Kosugi Station on the JR Nambu Line, take a "Sugi 40" or "Mizo 05" route bus. Alight at "Shimin Museum Mae" bus stop.
Kawasaki-Ku
The Kawasaki coastal area in Kawasaki-ku fronts Tokyo Bay. It is part of the Keihin Industrial Area, connecting the industrial sites of Tokyo with those of Yokohama, forming Japan's largest industrial area. Boat tours of the factories by night can be booked for superb views of this industrial zone.
Ikuta Ryokuchi Park
Ikuta Ryokuchi Park is about 20km north-west of Kawasaki City. This pleasant, green, undulating park includes the Japan Open-Air Folk House Museum, the Taro Okamoto Museum of Art, the Kawasaki Municipal Science Museum for Youth (which includes a planetarium), and the Traditional Crafts Center. Senshu University is right next to the Park.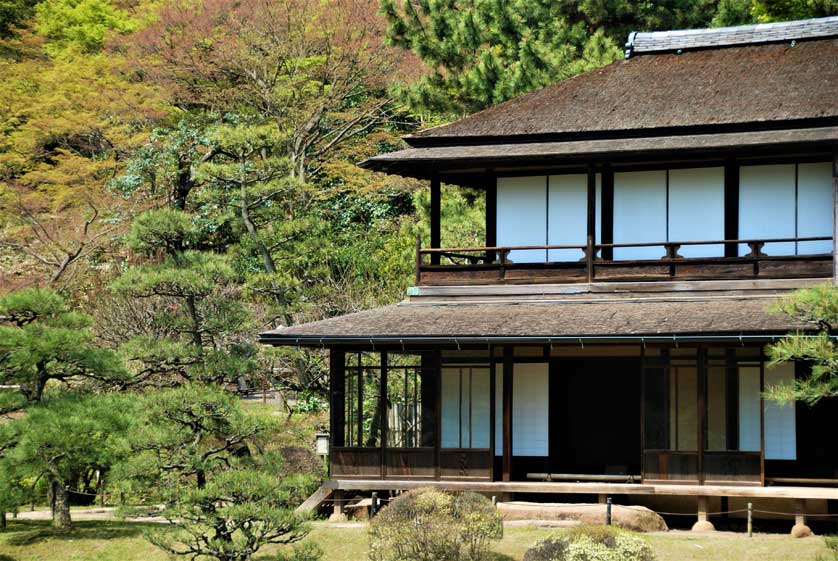 Nihon Minka-en (Japan Open Air Folk House Museum)
Japan Open-Air Folk House Museum
The Japan Open-Air Folk House Museum (Nihon Minka-en) consists of 20 traditional Japanese building including houses in the old eastern Japan style of architecture, a water mill, a boat house, a takakura (raised storage house) and kabuki theater.
Stone carvings of various Japanese Shinto gods.
Exhibition of everyday tools used by farmers and weavers, and of straw- and bamboo-crafts practiced traditionally in households.
300 yen for adults
9.30 am-4.30 pm (Last entry 4 pm)
7-1-1 Masugata, Tama-ku, Kawasaki
Tel 044-922-2181
Access: Mukogaoka-Yuen station on the Odakyu Line. Take the South Exit. 12 minutes on foot.
Google Map to Japan Open-Air Folk House Museum
Taro Okamoto Museum of Art
The Taro Okamoto Museum of Art exhibits the work of the very influential 20th century Japanese artist, Taro Okamoto (1911-96). Okamoto is best known for his primitivist, almost fantastical, abstract art, in particular his sculptures.
Taro Okamoto Museum of Art, 7-1-5 Masukata, Tama-ku, Kawasaki 214-0032
Tel 044 900 9898; fax 044 900 9966
Hours: 9.30 am-5 pm (Last admission 4.30 pm). Closed Mondays (or Tuesday if Monday is a public holiday, when the Museum is open) and New Year.
The nearest station to the Taro Okamoto Museum of Art is Mukogaokayuen station on the Odakyu railway line. The Museum is 17 minutes walk from the South exit, or a taxi ride to "Ikutaryokuchi-higashiguchi" and a 5-minute walk from there.
Google Map to Taro Okamoto Museum of Art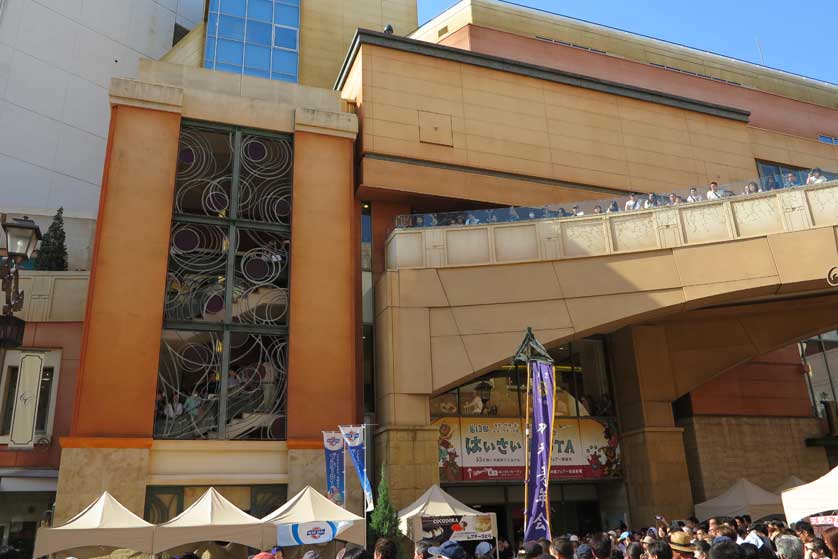 Modern Italianesque architecture, Kawasaki, Kanagawa Prefecture
Hotels in Kawasaki
Kawasaki has a number of good hotels to choose from including the 3-star Hotel Sunroute Kawasaki, the Hotel Sky Court Kawasaki, and the Kawasaki Nikko Hotel. For a full listing of hotels and places to stay in Kawasaki see these Kawasaki accommodation recommendations which include 4 and 5 star hotels, business hotels, ryokan & minshuku, pensions and budget accommodation.
YouTube Guide to Kawasaki Daishi
Kawasaki Map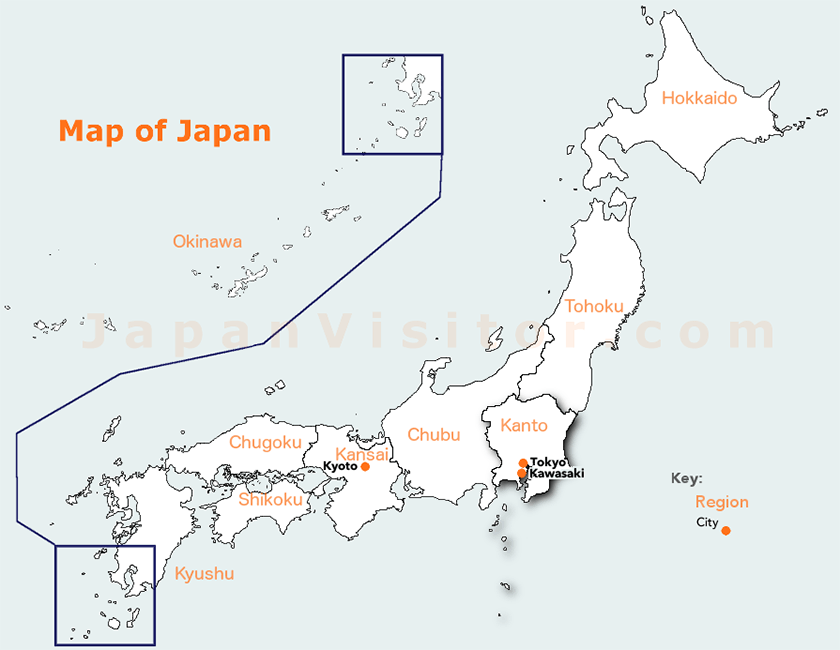 Kawasaki Map
Book Hotel Accommodation in Tokyo Japan
Kawasaki City & Hotel Guide: View Kawasaki hotel accommodation, Kawasaki temples & shrines, day-trips, Kawasaki travel information & local transport, festivals, images, books, internet cafes, shopping, museum, bars, restaurants and clubs.
All the themes of the city