Mitama Matsuri
みたままつり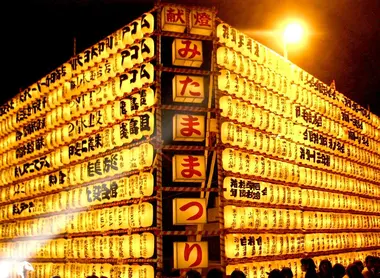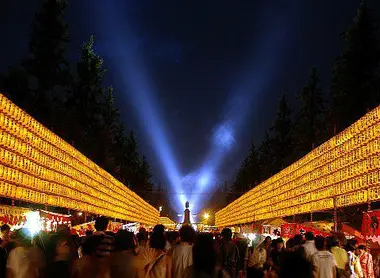 Celebration of a summer's night
The sun has set, and the sweltering heat of the Japanese summer has subsided. Yasukuni Shrine lights up. The Mitama Matsuri begins...
Tokyo is tireless, and constantly animated. Some are charmed by scenes of daily life; the perpetual parade of pedestrians in Shibuya, tasting a okonomiyaki (Japanese pancake) or the discovery of Sensoji in the Asakusa district.
But Tokyo also shines during festivals and special events like Mitama Matsuri, the Lantern Festival, which takes its name from the twenty thousand lights that illuminate Yasukuni Shrine when night falls, and has become an attraction for the Tokyoites who come with family or friends. As the original purpose of this festival remains that of a symbolic celebration: honoring those who gave their lives for the country, in war, the Japanese still visit the shrine to find the name of an ancestor and honor their memory.
Illuminations
The Shinto Yasukuni Shrine is normally a relatively quiet place of worship. But in mid-July, between the 13th and 17th, approximately - its twenty thousand lanterns lighting the central path provide an opportunity for a walk and to buy food or trinkets sold on small stalls. An event rich in color, it reveals a Japan that celebrates the here-and-now without flouting the respect of its ancestors.
All the themes of the city