Pet Cafes
ペットカフェ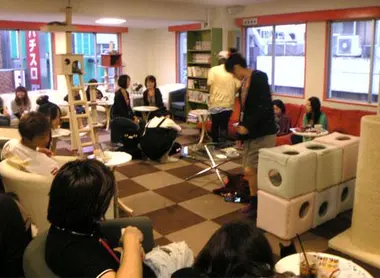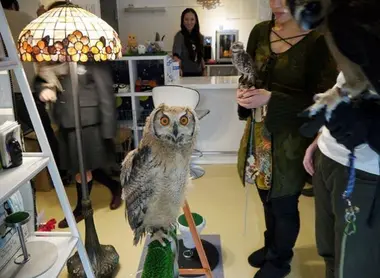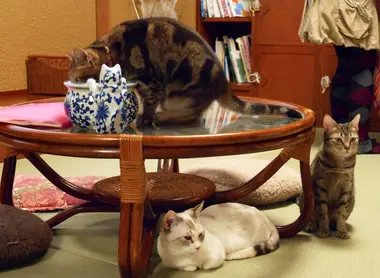 Chat with cats
Life in Tokyo can be stressful. Some Tokyoites are seeking to escape the daily grind, lack of human contact or grumpy landlords. Their solution? Pet cafes.
Pet cafes (petto-kafe in Japanese) are an opportunity to sip a coffee with one hand while stroking a purring cat with the other.
From cats to owls
These cafes grew popular in Japan about ten years ago as a solution to the difficulty of having a pet in the Tokyo urban jungle. Around 90% of pet cafes are cat cafes (neko cafe) although there are also those with rabbits, like Usagi coffee Ra.a.g.f in Harajuku. More unexpected are the bird cafes, such as Tori no Iru Cafe near Kiba station or owl cafe Fukuro no Mise near Tsukishima Station.
Let Voyagin book an Owl Café for you !
Tourists welcome
Foreigner visiting Japan, once they get past the surprise, often embrace this kawaii (cute) idea and regularly seek to frequent these cafes. It usually costs about 1000 yen for entry, not including any food or drink.
The delicate customer may balk at the idea of ​​finding a cat hair in his or her tea. Rest assured these institutions are governed by strict health regulations, and customers must wash their hands when entering and leaving. The welfare of the animals is also taken into account: new legislation is now in place thanks to pressure from animal lovers.
The most famous cafes
Tokyo tourists will be able to satisfy their curiosity in possibly the most famous of these cafes, Calico Bar, with an amazing 53 cats! It is the largest pet cafe in Tokyo, and can be found in Kabuki-cho in Shinjuku. Shibuya also boasts pet cafe Cat Cafe Hapineko. A word of warning: those with allergies should probably not visit!
Réservez votre visite guidée de Tokyo
All the themes of the city