Rikugien Garden
Rikugien Garden: read a guide to Rikugien Garden in Tokyo one of the city's most beautiful Edo period strolling gardens in Bunkyo Ward.
Rikugien Gardens, Tokyo 六義園
Rikugien Gardens, Tokyo
Rikugien Garden is an Edo-period, landscaped, strolling garden in Bunkyo ward, Tokyo, covering ten hectares (almost 25 acres). Rikugien Garden's strolling paths give the visitor views of a variety of charming scenery, including a large pond with islands, and a hill covered with a dense grove of ancient trees.
Rikugi means the "Six Principles or Categories" (六義) of classical Chinese and Japanese poetry, and en means garden - referring to the poetry-inspired scenery purposely created in this miniature landscape.
Rikugien History
Rikugien is over three centuries old. The garden was created in 1702 by the aristocrat Yanagisawa Yoshiyasu (1658-1714) on land donated by the Shogun at the time, Tokugawa Tsunayoshi, and was regularly visited by the Shogun.
Almost two centuries later, Rikugien had fallen into disrepair and was purchased and restored in 1878 by the founder of the Mitsubishi group, Iwasaki Yatoro (1835-85).
Rikugien was then donated to the city of Tokyo in 1938 to become a public park, and in 1953 was designated by the national government of Japan as an official "special place of scenic beauty."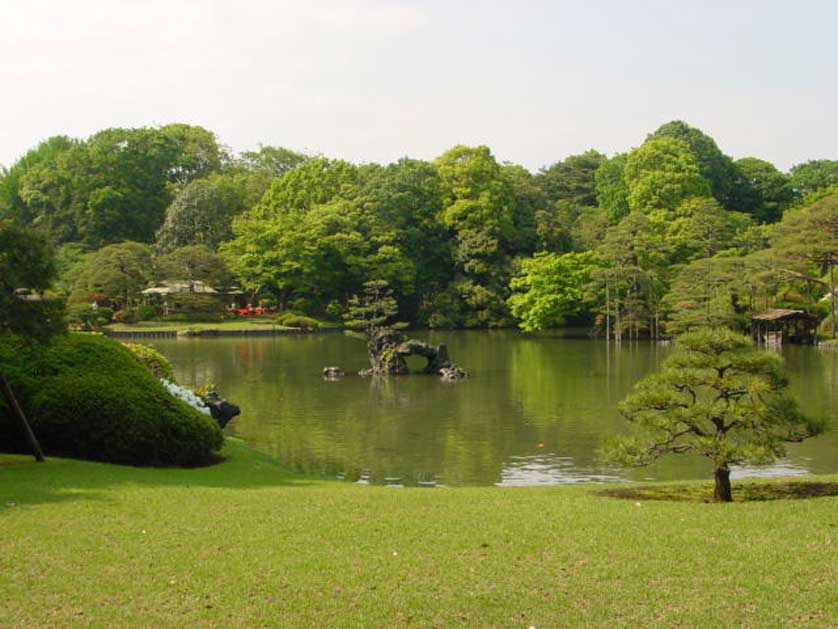 Rikugien Gardens, Tokyo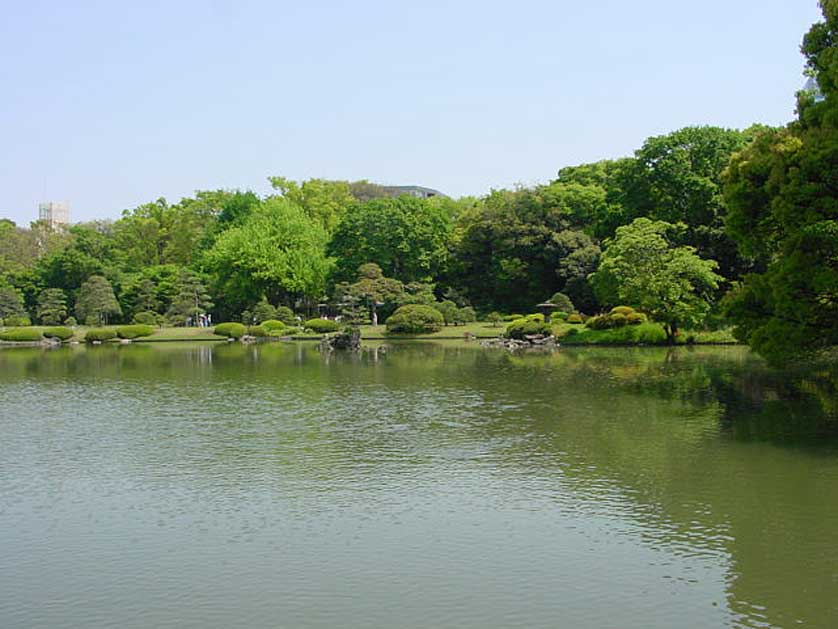 Rikugien Gardens, Tokyo
Layout
As its poetry inspired name suggests, Rikugien is all about poetry. Specifically, inspiration was drawn from famous classical Chinese and Japanese poems to create no less than 88 scenes described in the poems, and indicated by stone markers, or sekichu, throughout (only 32 such stones, though, now remaining).
The garden is designed to be strolled around, following the winding paths and admiring each specially created scene. Rikugien includes a 35 meter (115 ft) high "mountain" set in a pond, stone lanterns, footbridges, and teahouses, including the Fukiage Chaya where visitors can stop and enjoy a quiet cup of Japanese tea.
The centerpiece of Rikugien Garden is its large pond with the small island of Naka-no-shima. The two hills on the island are called Imo-yama and Se-yama, and represent the mythical male and female deities, Izanagi and Izanami, of ancient Japanese legend.
Look out, too, for garyu-seki, a half-submerged rock in the pond representing a sleeping dragon, and the small rocky horaijima islet.
Rikugien is also noted for its cherry blossom in spring and rich-colored maple leaves in fall. Rikugien's azaleas are also worth coming to see when they bloom, a short time after the cherry blossom season. For all its carefully landscaped refinement, Rikugien also has areas of "wild" dense wood.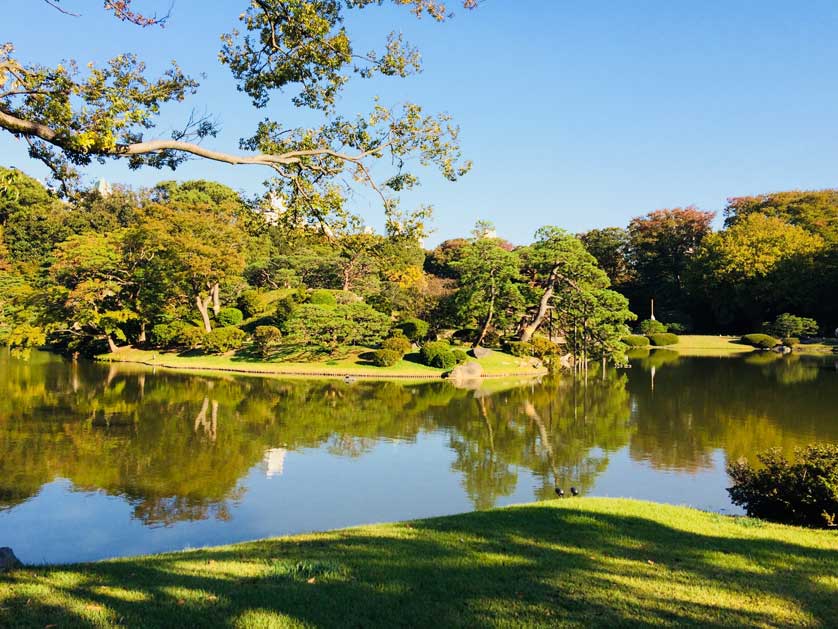 Rikugien Gardens, Tokyo
Hours
Hours: 9 am-5 pm (last entry 4.30 pm)
Open every day - except from December 29 to January 1. There are evening illuminations until 9 pm during the cherry and maple seasons.
Admission
300 yen. Free for elementary school age and younger. Free entry for all on May 4 (Greenery Day) and October 1 (Metropolitan Citizens' Day).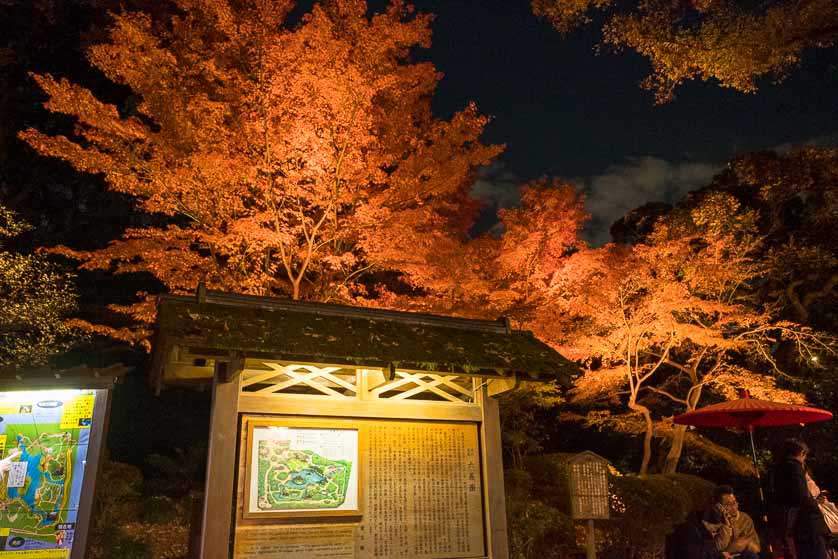 Rikugien Gardens, Tokyo
Access - Getting to Rikugien
Rikugien is 2 minutes walk from the South Exit of Komagome Station on the JR Yamanote Line, and immediately accessible from Exit 2 of Komagome Station on the Tokyo Subway Namboku Line.
6-16-3 Honkomagome, Bunkyo-ku, Tokyo 113-0021
Tel. 03 3941 2222
Google Map of Rikugien Garden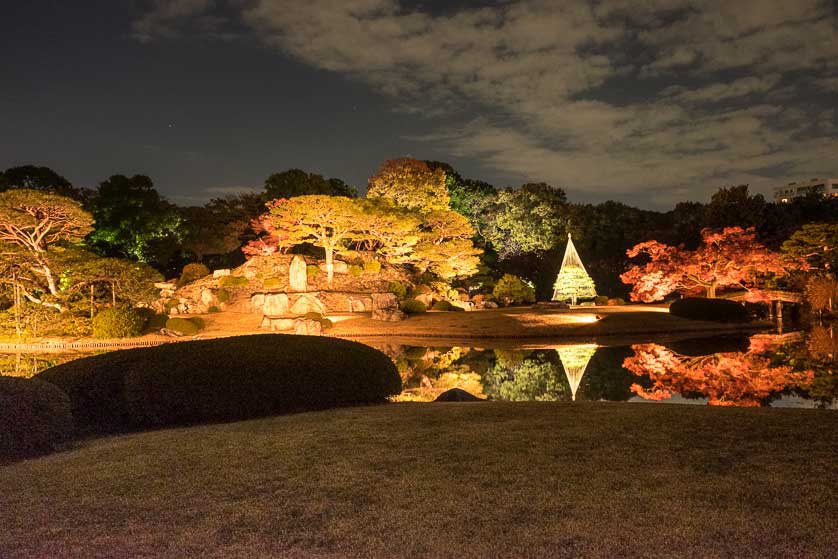 Rikugien Gardens, Tokyo
View Tokyo Map Japan in a larger map
Nearby Rikugien
Kyu-Furukawa Gardens are about 15-20 minutes walk down Hongo Dori.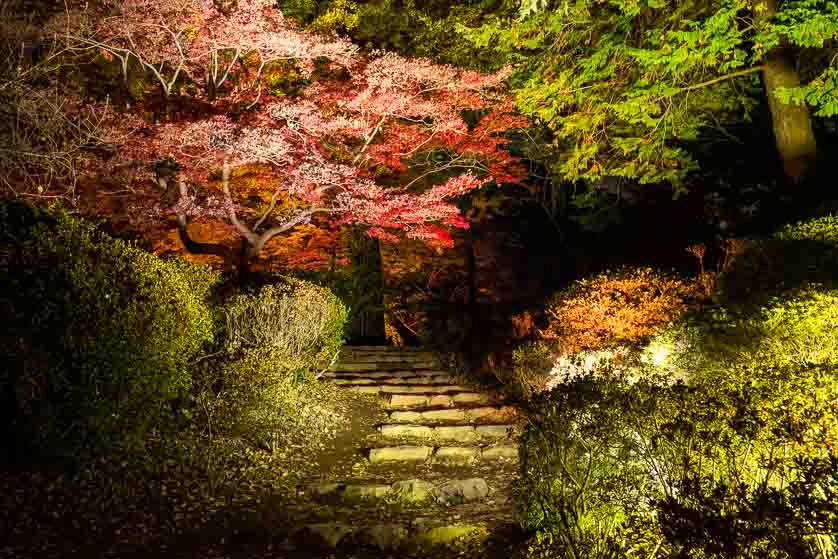 Rikugien Gardens, Tokyo

Book Hotel Accommodation in Tokyo Near Rikugien Garden
All the themes of the city