Harajuku station along the JR Yamanote Line

A key station in Tokyo with a Japan Rail Pass
Harajuku station (JY19) is a key station in Tokyo served by the Yamanote Line.
Travel with the Yamanote Line around Tokyo
Harajuku station ( JY 19) is a key station in Tokyo served by the Yamanote Line. It is famous for its western style front.
On Platform 1, trains are going to Shibuya and Shinagawa. 
On Platform 2, trains are going to Yoyogi, Shinjuku and Ikebukuro.
The main entrance/exit is near Omotesando Dori. A second entrance is in front of Takeshita Dori.
Harajuku Station and Tokyo 2020 Olympics
In order to prepare new flows in 2020, the station, built in 1924, is currently in renovation. The old building should be dismantled and rebuilt after the Tokyo Olympic and Paralympic Games. JR East revealed images with a modern double story glazed wall structure.The new entrance will be closer to the Meiji Jingu shrine.
Tokyo 2020 Venue : Harajaku Station is near the Yoyogi National Stadium (Handball).
The station gives access to Omotesando and Harajuku, a trendy shopping area, with plenty of restaurants, cafés, and alternative clothing and music stores.
Yoyogi Park is opposite the station and is home to Meiji Jingu Shrine, opened in 1920 in honor of Emperor and Empress Meiji. In late May/June, you can see the blooming iris garden (inner garden, open daily sunrise to sunset, free).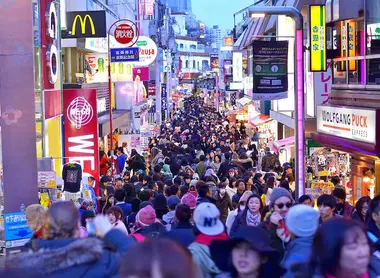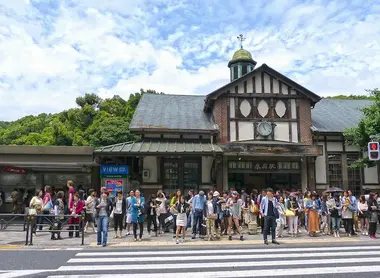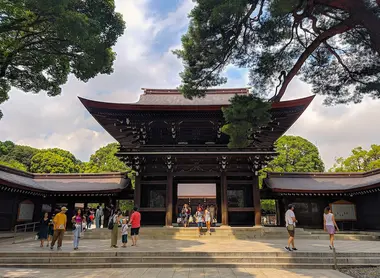 All the themes of the city