Honnoji Temple
Honnoji Temple: read a guide to Honnoji Temple. Read about Honnoji Temple's history, location, and its association with Oda Nobunaga.
Honnoji Temple 本能寺
Where Oda Nobunaga died.
Located in downtown Kyoto.
Founded in 1415.
Nichiren sect temple.
Honnoji Temple is best known for being the place where the warlord Oda Nobunaga met his end. He was attacked at the temple in 1582 by one of his trusted generals, Akechi Mitsuhide, and then forced to commit ritual suicide. After Nobunaga's death, Mitsuhide himself was killed by farmers following the Battle of Yamazaki, where his forces were defeated by an avenging Toyotomi Hideyoshi.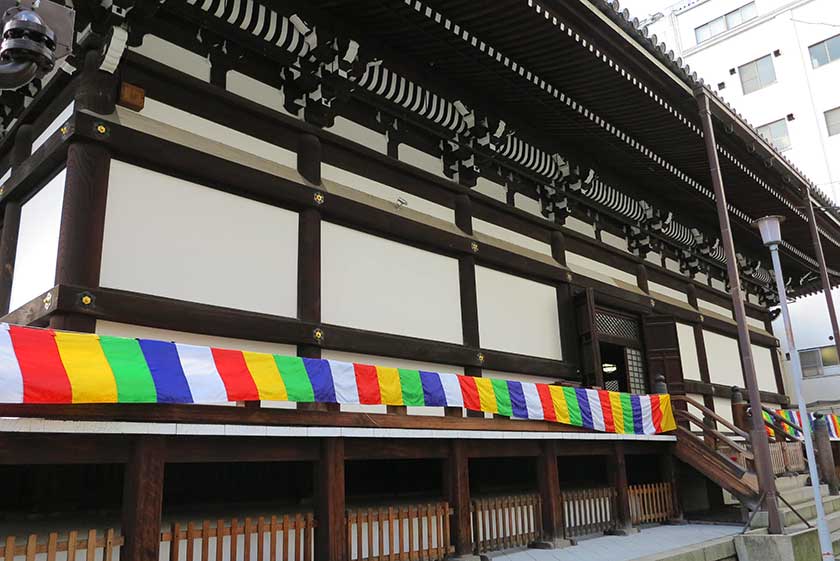 The Main Hall of Honnoji Temple off Teramachi in Kyoto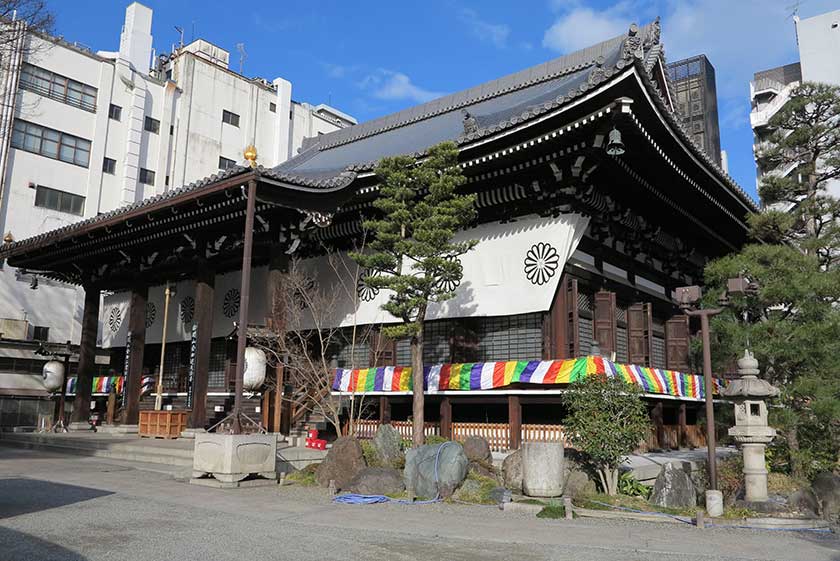 The Main Hall of Honnoji Temple off Teramachi in Kyoto
Honnoji Temple was founded in 1415, and it belongs to the Nichiren sect. It was formerly located a short distance south at Shijo and Nishinotoin streets. Like much of Kyoto, though, it was destroyed by fire many times, and it was moved to its current location in 1589. Within the grounds is a memorial to Oda Nobunaga (pictured above top).
This is not the most beautiful temple in Kyoto by a long stretch. However, it has two points that draw in the tourists: its historical significance as the temple where the great general Nobunaga died; and, second, it is very conveniently located. It is directly across from City Hall, and backs onto Teramachi Street, which has many interesting shops. A stroll up Teramachi from Shijo all the way to Sanjo, under the arcade, is a great way to pass the time in Kyoto.
Thus, you can easily combine shopping, strolling, history, and a bit of culture at and around Honnoji. The grounds of the temple are free, but there is a 500 yen fee to enter a small building (Honnoji Takuramonokan) on your right as you enter from Teramachi. The second floor contains items related to Nobunaga: byobu screens, swords, decorative scrolls, and more.
Various memorials dot the grounds of Honnoji Temple including one which commemorates the visit of a tongsinsa delegation of 346 members from Korea in 1719 to pay respects to the new shogun Tokugawa Yoshimune.
Another memorial honors father and son, Gyokudo and Shunkin Urakami, Edo Period calligraphers, musicians and free-spirited artists.
A statue of Nichiren honours his "Risshoankoku-ron" or "Treatise On Establishing the Correct Teaching for the Peace of the Land" submitted to the Kamakura shogunate in 1260.
Admission fees: Free for the temple grounds. 500 yen for Honnoji Takuramonokan.
Hours: 9 am - 5 pm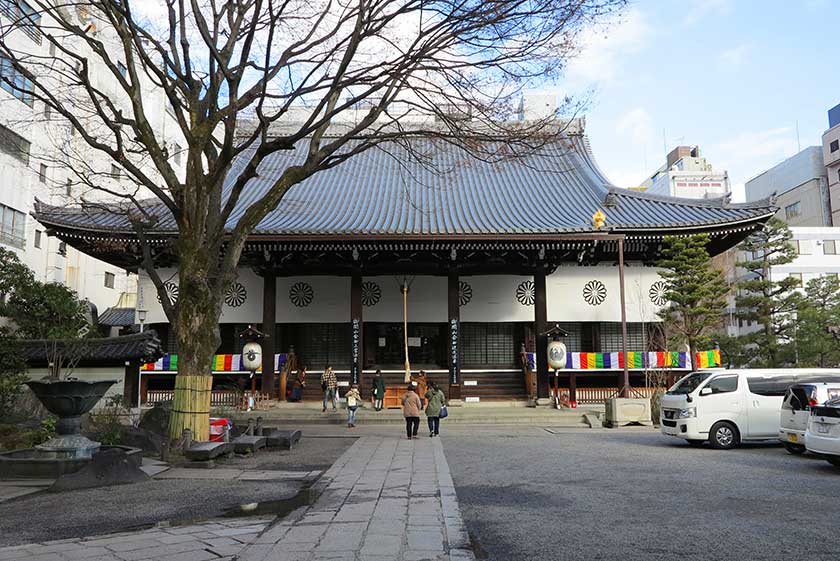 The Main Hall of Honnoji Temple, Teramachi, Kyoto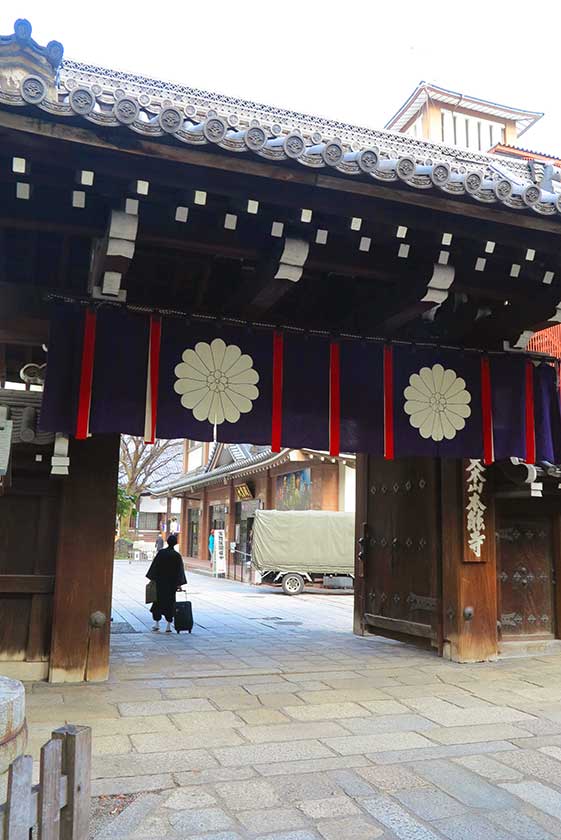 The Main Gate of Honnoji Temple, Kyoto
Honnoji Access - Getting to Honnoji
Honnoji Temple is across the street from Kyoto City Hall along Teramachi Dori. The nearest train station to Honnoji is Shiyakushomae on the Tozai line of the Kyoto subway, or a fifteen-minute walk from Keihan Sanjo Station.
Tel: 075 231 5335522 Shimohonnojimae-cho Teramachi-dori Oike-sagaru Nakagyo-ku.
Honnoji Temple Map
Book Hotel Accommodation in Kyoto Near Teramachi
All the themes of the city