Nishiki Market Kyoto
Nishiki Market is a foodies paradise located in central Kyoto not far from Shijo Kawaramachi street. Book a walking tour with lunch.
Nishiki Market 錦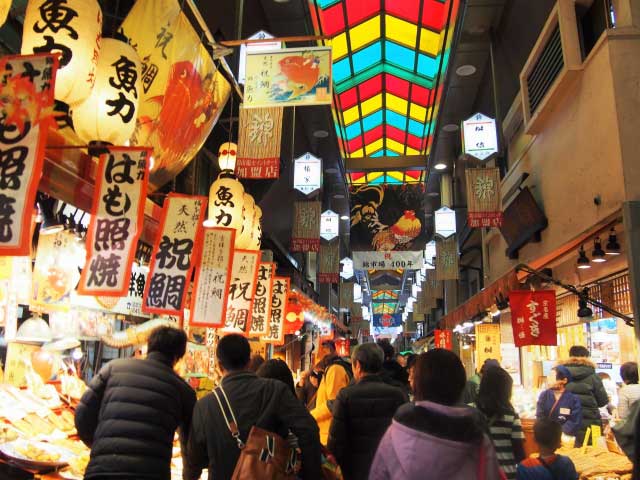 Kyoto is a Japan foodies' paradise. From artistic kaiseki ryori (full course Japanese meals) to many "ethnic" restaurants including French, Italian, Indian, Thai and Irish, neighborhood noodle shops to high-end Franco-Japanese fusion cuisine, Kyoto has many wonderful dining options.
For those people more inclined to actually going to the food market and shopping for their dinner, Kyoto also is blessed with one of Japan's most colorful and varied food and produce markets: Nishiki Market, located not far from the main shopping area of the city, Shijo Kawaramachi.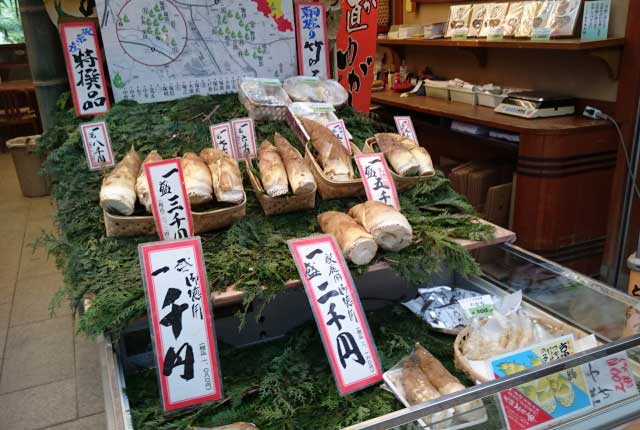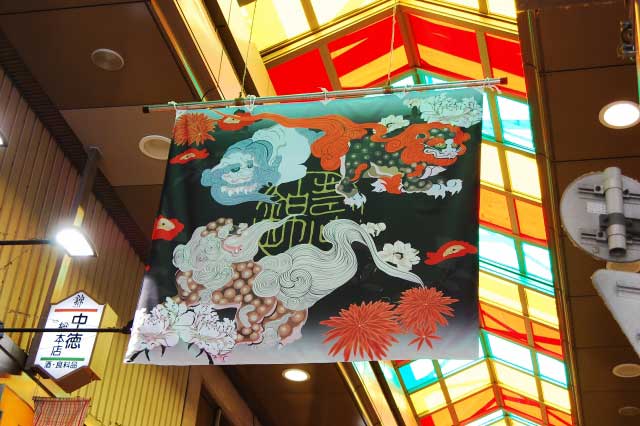 Nishiki - the kitchen of Kyoto
Located in downtown Kyoto, Nishiki is easily accessible from the subway or many bus routes.
Nishiki Market is on a narrow street that is parallel to and one block north of Shijo Dori, one of the main boulevards in Kyoto.
From Shijo Station on the Karasuma subway line or Karasuma Station on the Hankyu Line, you can walk to Nishiki Market in about eight minutes.
Nishiki Market runs for about 400 meters, or many city blocks. It is narrow and packed on both sides with stalls that sell vegetables, seaweed, tofu, fish, sweets, and trinkets, and much more.
Nishiki was established some 400-years ago, and continues to draw in locals and tourists alike. Recently, as those with money have fled the growing crassness of the Shijo-Kawaramachi shopping area - formerly the place to shop and be seen in Kyoto, but lately overrun by karaoke shops, pachinko parlors, and teenagers - in favor of the Karasuma area, Nishiki has seen its clientele and fortunes swell.
On a recent swing through the market just before lunch, I sampled my way up and down the street. Nishiki is both a feast for the eyes and stomach.
The first store I came to had shrimp and oysters laid out on a bed of ice. A bit farther down there was a maneki neko cat beckoning passersby to come in and shop. Other beautifully arranged items included bags of sweets, beans floating in a giant wooden tub, and lovely little purses.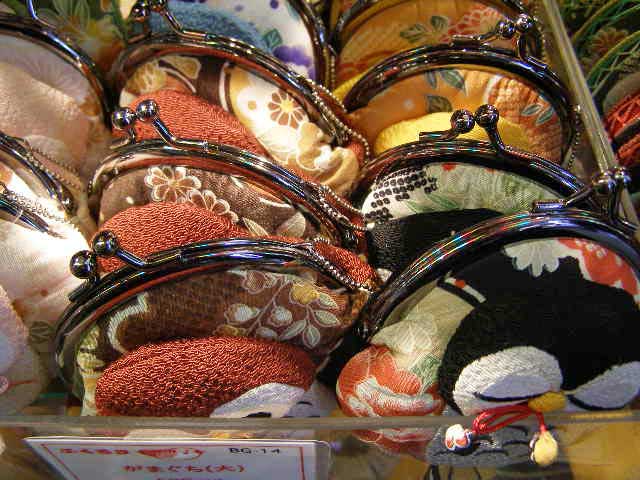 Nishiki Market, traditional purses on sale, Kyoto.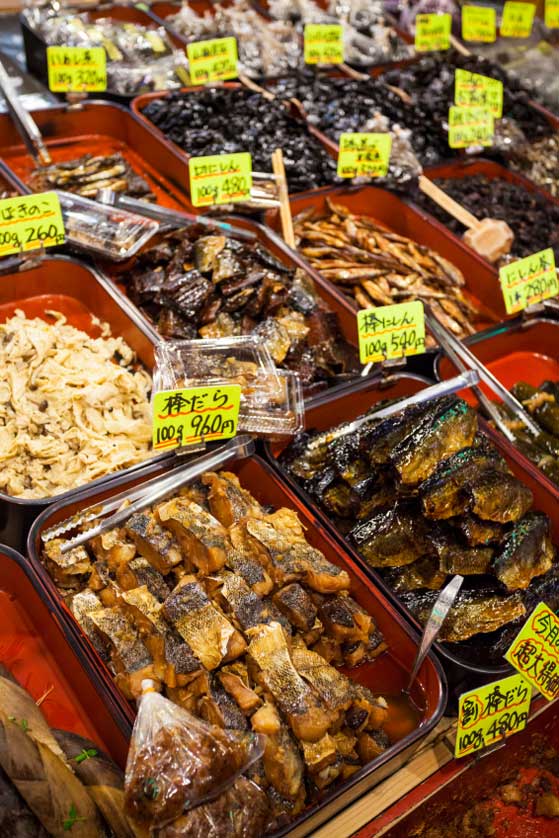 Nishiki Market food store, Kyoto.
In spite of the concrete and ubiquitous telephone poles of downtown Kyoto, Nishiki is a good barometer of the subtle changes of season. The food on display is seasonal and fresh.
The arcade that houses the market is covered, so neither sun nor rain will spoil a day out. Be ready however for the crowds of people.
Aritsugu is a famous store in Nishiki selling traditional Kyoto kitchenware including knives, peelers and pots. Aritsugu has been in business since 1560.
Getting to Nishiki Market
The nearest stations to Nishiki are Shijo Station on the Karasuma subway line or Karasuma Station on the Hankyu Line. By bus, numbers #5, #205, #206, or #101 are all convenient as they run along Shijo.
Book A Walking of Nishiki Market Tour with 7 course lunch to follow.
C. Ogawa
Nishiki Market Video
Related Kyoto & Japanese Food Articles
Japanese FoodBooks on Japanese FoodKyoto Sightseeing
Toji Antiques Market Kyoto
Kyoto Rail Map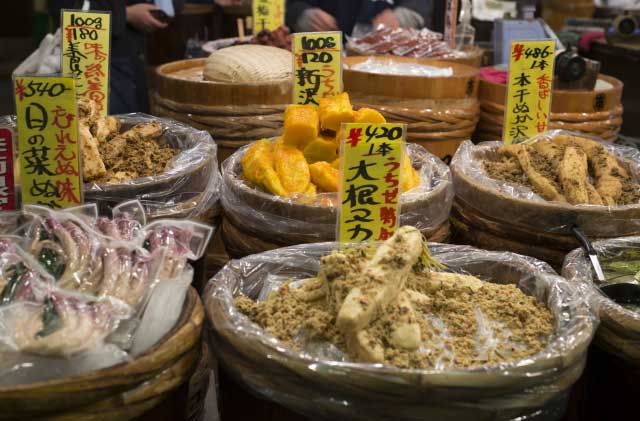 Tsukemono pickles for sale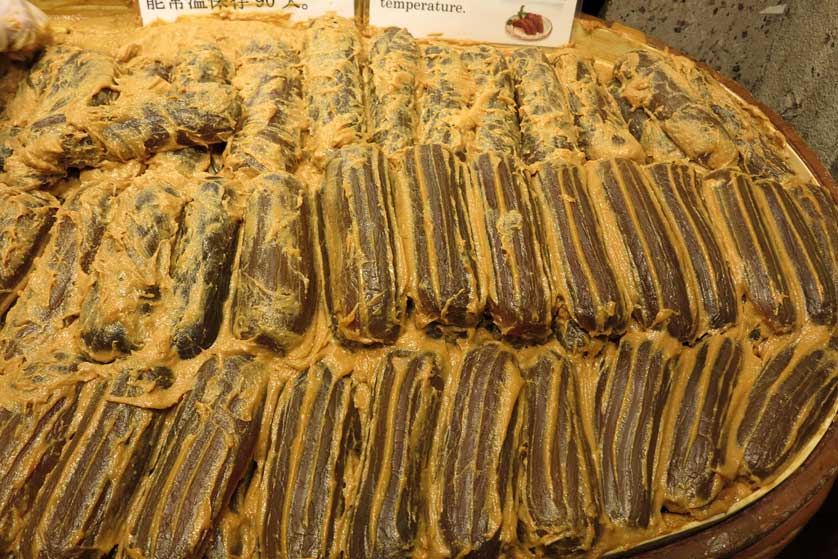 Tsukemono pickles
Book Hotel Accommodation in Kyoto
All the themes of the city