Ikebukuro Guide
Tokyo Area Guide: Ikebukuro 池袋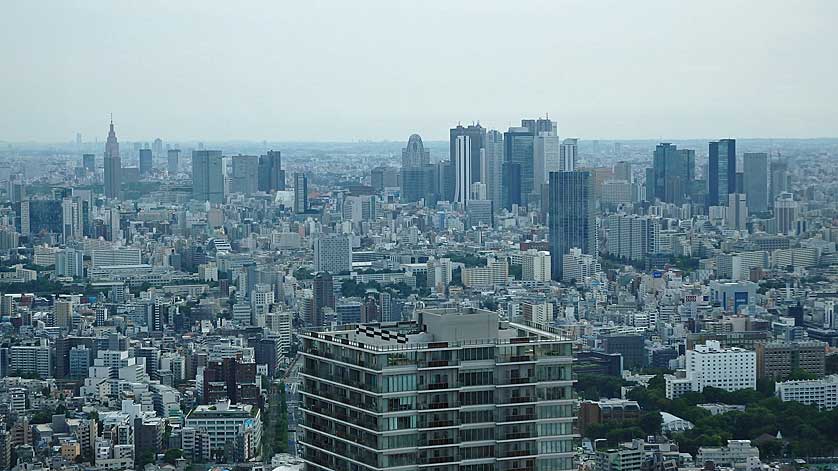 Ikebukuro is a major commercial district in north-western Tokyo, located at about "10 o'clock" on the JR Yamanote loop line, and 4 stops north of Shinjuku Station. Ikebukuro was one of Tokyo's first districts to be designated a sub-metropolitan center, or fukutoshin.
Ikebukuro Station is a major transport hub, and the second busiest railway station in Japan after Shinjuku.
Ikebukuro is in Tokyo's Toshima ward and rivals Shinjuku just south of it in terms of vibrancy, shopping, dining and architecture. Ikebukuro also has various entertainment options. But while Shinjuku is ultra-urban anonymity, Ikebukuro has a more "neighborhood" touch.
The JR Yamanote Line - the above-ground train loop line that encircles central Tokyo - runs roughly north-south through Ikebukuro. The area is divided into two: east and west of the JR Yamanote line.
West of Ikebukuro Station
Tobu and Lumine Department Stores
Right outside the west exit of Ikebukuro Station are bus and taxi stands.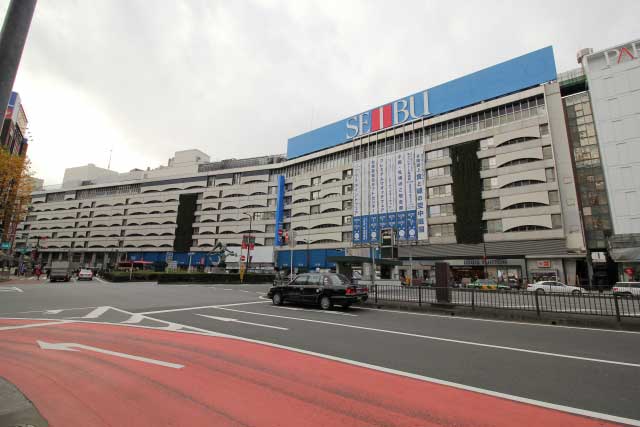 The west of Ikebukuro Station is dominated by the Tobu department store and the ultra-modern Metropolitan Plaza Building housing the 10-floor Lumine department store.
Tobu department store - like Seibu department store on the east side - has a massive underground food floor, scores of restaurants, and the Bijutsu Garo art gallery on its 6th floor.
Lumine Ikebukuro is a department store inside the Metropolitan Plaza Building. Floors B1 to 5 are mainly beauty and fashion, the 6F has a Muji and HMV, and from there up to the 10F are numerous restaurants and sundry stores.
The Hotel Metropolitan Tokyo is just across from the Metropolitan Plaza Building, and offers 24 floors of accommodation ranging from Standard to Executive, only three minutes' walk from Ikebukuro Station.
Japan Traditional Craft Center
The Japan Traditional Craft Center on the first and second floors of the Metropolitan Plaza Building is a must-see. See a wide range of exquisite traditional Japanese crafts for sale, and watch craftspeople at work.
Open daily 10am - 7pm. Closed Dec 31 - Jan 3.
Access to the Japan Traditional Craft Center:
When coming by JR Yamanote line, Saikyo line, Takasaki line, or Utsunomiya line, come out the Metropolitan Exit on the 2nd floor to access the the Center's 2nd floor entrance.
When coming by the Tobu Tojo line, come out the South Exit.
When coming by Seibu Ikebukuro line, Subway Marunouchi line, or Subway Yurakucho line, take the escalator from the Prism Garden (basement) after you exit the subway to the 1st floor and walk to the Metropolitan Plaza Building.
Tokyo Metropolitan Art Space
The striking, glass-paneled Tokyo Metropolitan Art Space with a large, distinctive sculpture out front is just across from the Metropolitan Plaza Building. It is a multi-hall venue featuring a rich array of stage and musical (largely orchestral) performances.
Ikebukuro West Gate Park
Ikebukuro West Gate Park (Ikebukuro Nishi-guchi Kōen), across from the Tokyo Metropolitan Art Space, with a plaza and fountain, is immortalized in popular fiction as the hangout of young working class heroes, molls, and punks. It began with an urban mystery novel series called Ikebukuro West Gate Park, which was turned into a TV and manga comic series. But be assured: it's a work of fiction playing on the area's somewhat gritty reputation, and not based on its actual present state. Visit Ikebukuro Nishiguchi Park on a weekend and, more often than not, you'll encounter a colorful festival or some other buoyant outdoor social event in full swing.
Ikebukuro does, however, thrive on fiction in a very modern, Japanese form - that of manga and animation ("anime"). The northern end of the east side of Ikebukuro station, near Sunshine 60 Dori Avenue, is full of stores dealing in kawaii ("cute") popular comic and anime character goods, which are especially popular with girls.
Ikebukuro Bosaikan
Ikebukuro Bosaikan (Ikebukuro Natural Disaster Hall), run by the Tokyo Fire Department, has a Life Safety Learning Center on its 4th and 5th floors that simulates, and prepares people for, natural disasters. The most fun "attraction" is the Earthquake Simulation Section on the 5th floor, but there is also a First Aid Training Section, an Audio Visual Room, a Smoke Maze Section, a hands-on Fire Fighting Training Section, a Rescue and Escape Section, and a Map Exercise Section. There are tours for groups of up to 32 people at 9:30am, 1pm, and 3pm, but individuals can turn up anytime without a reservation. Not all facilities might be usable though if your visit coincides with a pre-booked group tour.
Ikebukuro Bosaikan, Tel. 03-3590-6565
Google Map to Ikebukuro Bosaikan
The Marui Department Store is a little further on. Marui is directly accessible from Ikebukuro station via the Underground Mall.
East of Ikebukuro Station
Seibu and Parco Department Stores
Ikebukuro's east side, the "Seibu exit," is dominated by the Seibu and Parco (including Loft) department stores, stretching about 450m (almost one third of a mile). Check out the endless cornucopia on the B1 and B2 floors, where almost every edible and drinkable product imaginable is there for the browsing, sampling and buying. There are plenty of restaurants to choose from, too.
Parco has a Tower Records on the 5th and 6th floors.
Seibu department store has an art exhibition space, Art Forum, on the 6th floor.
BIC Camera and Mitsukoshi Department Store
The main store of the BIC Camera electronics store is just north of Parco, with its computer store just to the east. The Ikebukuro Mitsukoshi department store is next to it, across from Parco. A little further south (still across from Parco) is BIC Camera's camera store. Just one block east is BIC Camera's liquor store!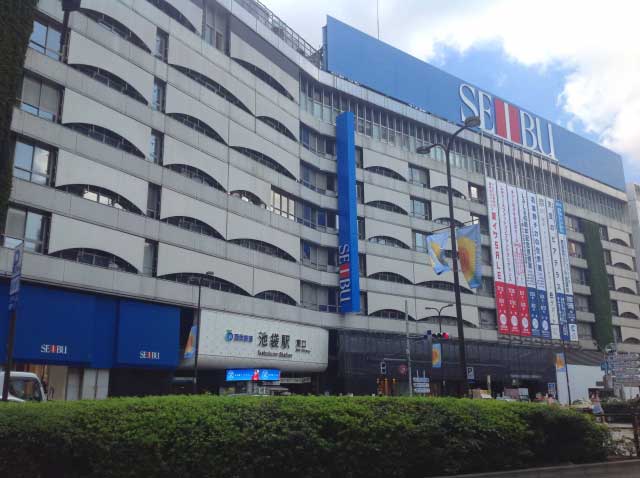 Seibu & Parco department stores, Ikebukuro Station, Tokyo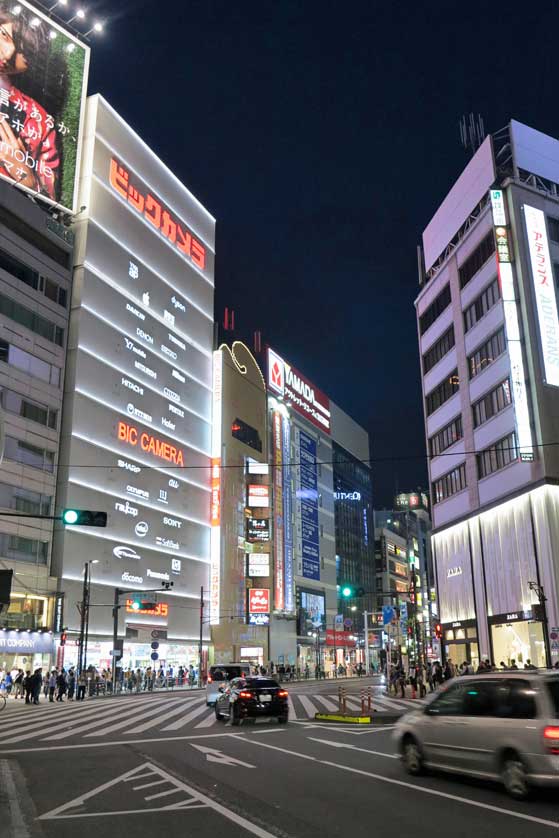 Sunshine 60 Dori Avenue
Directly in front of Parco is a long, pleasant avenue lined with trees, shops and offices. The shopping street Sunshine 60 Dori Avenue curves north-east off it after 200m (c.220 yards). Ikebukuro's Tokyu Hands lifestyle and handyman goods store is at the intersection of Sunshine 60 Dori Avenue and the Route 5 overhead expressway. Take the escalator just to the left of the Tokyo Hands store entrance down to Sunshine City. To access Sunshine 60 Dori Avenue and Sunshine City from Ikebukuro Station, take Exit no.35.
The northern side of Sunshine 60 Dori Avenue (i.e., towards Ikebukuro Station), in particular, has a concentration of stores catering to lovers of anime and manga - for girls in particular. The most conspicuous retail presence for this genre is the 9-floor Animate building dedicated to books and character goods. Turn at Uniqlo to access it. Another sizable pocket of similar stores is on the other side of the overhead highway at the end of Sunshine 60 Dori Avenue.
Just a few meters further on from Animate is Naka-Ikebukuro Park: a small park with a landmark owl statue which anime fans congregate around on weekends to trade cute character goods.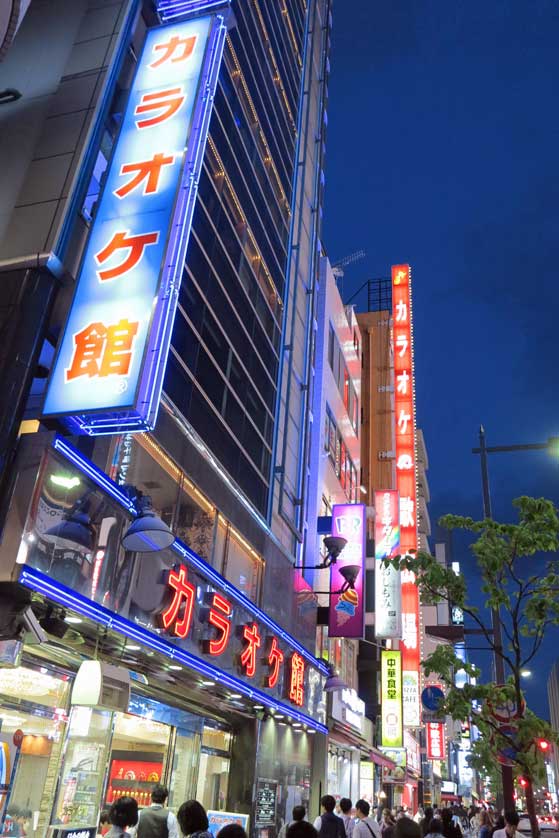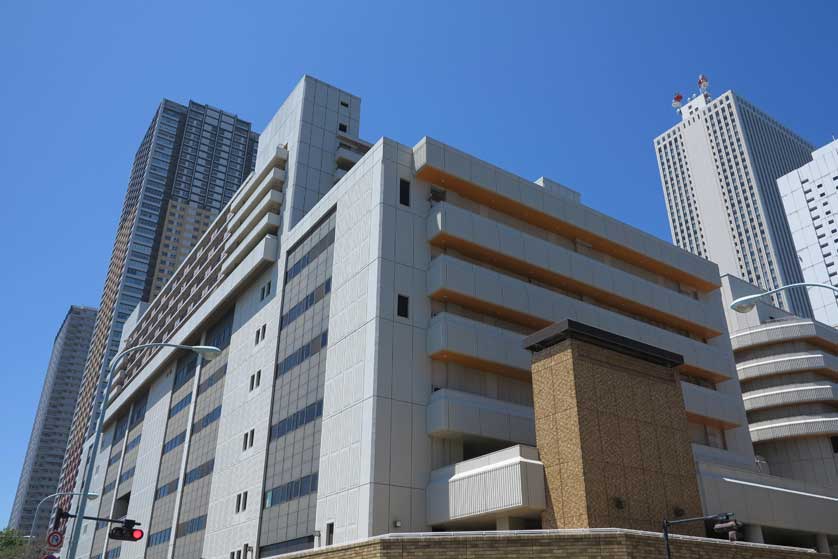 Sunshine City
Sunshine City is a high rise complex with shopping, museums, hotel accommodation, observation deck, aquarium, and entertainment.
Follow Sunshine 60 Dori Avenue as far as Tokyo Hands (just before the Route 5 overhead expressway) to get to the massive, bustling Sunshine City complex, featuring the Sunshine 60 building and incorporating the Sunshine City Prince Hotel Ikebukuro Tokyo, highly rated for its great location and good service.
Sunshine 60 was built in 1978 (on the site of the former Sugamo Prison) and at the time of its completion the 240m (787 ft) 60-floor building was the tallest in Japan. One of Sunshine 60's shopping highlights is its big Toys'R'Us. Sunshine City is also home to the following:
-the Sunshine City Prince Hotel
-Higashi Ikebukuro Central Park, a pleasant hang-out with a large artificial waterfall.
The Alpa mall that forms the B1 - 3F of Sunshine City includes the Ikebukuro Sunshine City Alpa Disney Store on the B1 floor, which, as well as Disney merchandise, has ticket counter for the Tokyo Disney Resort® Parks: Tokyo Disneyland and Tokyo DisneySea; hours 10 am - 8 pm.
-Sky Circus is the refurbished Sunshine 60 Observation Deck, which reopened in spring 2016, and combines panoramic views of Tokyo with rides and attractions (charged for separately from the admission fee). Hours: 10 am-10 pm, admission: 1,800 yen for adults, 1,500 yen for senior high school to university age, 900 yen for elementary/junior high school age, 500 yen for infants.
Watch a short movie of Tokyo from the Sunshine 60 Observation Deck.
-Sunshine International Aquarium on the 10th floor of the World Import Mart Building featuring not only fish and corals, but a zoo with other aquatic wildlife, too. View fish and their habitats from all around Japan and the world. Offers some not-to-be-missed spectacles, especially of staff interacting in the tank with the fish (see YouTube video below).
Open: Nov 1 - Mar 31, 10 am - 6 pm; Apr 1 - Oct 31, 10 am - 8 pm. Last entry one hour before closing time.
2,000 yen for adults, 1,000 yen for children from 4 y.o. to elementary school.
Watch a short movie of the Sunshine International Aquarium:
-Sunshine Namja Town. Created by Namco, the company that brought Pacman to the world, Sunshine Namja Town is a kaleidoscopic two floors of elaborate and diverse entertainment for children and adults.
Open daily 10am -10pm.
Entry only: 500 yen for adults, 300 yen for children. Entry plus ride/attraction "passport": 3,300 yen for adults, 2,600 yen for children aged 4 and under.
-Konica/Minolta "Manten" Planetarium: with various different programs throughout the day.
Open daily 11am -8pm.
-Sunshine Gekijo Theater: a performance space
-Ancient Orient Museum covering the ancient cultures and artifacts of mainly Syria, Mesopotamia, Egypt and Iran.
Open daily 10am - 5pm.
600 yen for adults, 500 yen for university and high school students, 200 yen for children. See what's on now at the Ancient Oriental Museum.
Japan Mint Tokyo Office
The Tokyo office of the Japan Mint used to be just behind Sunshine City. This moved in October 2016 to Omiya becoming the Saitama Branch of the Japan Mint.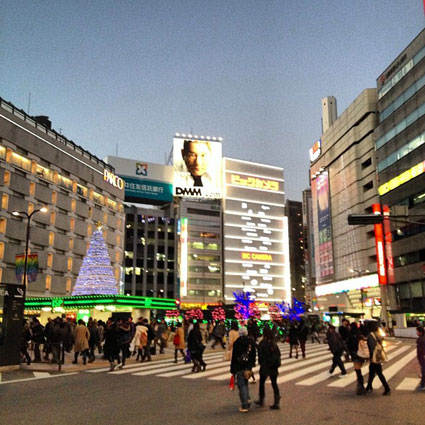 Ikebukuro Station, East Exit, Tokyo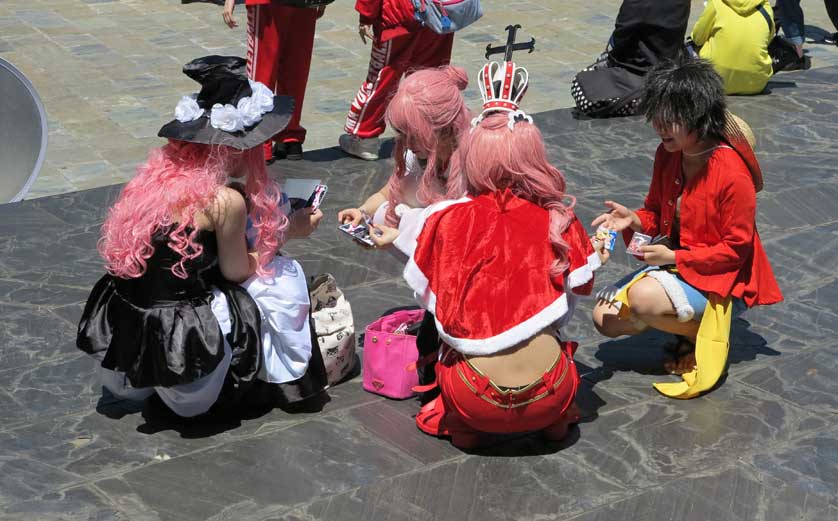 Naka-Ikebukuro Park, Ikebukuro, Tokyo
Ikebukuro. Read a guide to Ikebukuro, a major Tokyo area transport hub and a busy Japanese shopping mecca.
All the themes of the city