Saitama Prefecture
Saitama Prefecture guide: find Saitama Prefecture attractions, hotel accommodation, temples & shrines & Saitama travel information.
Saitama Prefecture 埼玉県
Saitama Prefecture is just north-west of the capital, Tokyo. The fastest growing of Japan's prefectures, Saitama has much to offer the visitor with its historic castle town of Kawagoe, its Railway Museum, the huge Tobu Zoo, and many areas of scenic beauty and offer strolling and hiking escapes from the capital.
Things to see and do in Saitama Prefecture
Saitama Prefecture has a bad rap as being the blue collar precincts of northern Tokyo; but there is much to see and do here for day-trippers from the capital, including fascinating and historic temples and shrines in Kawagoe, challenging mountains in Chichibu, quirky museums, tranquil tea fields in Sayama and picturesque hiking courses.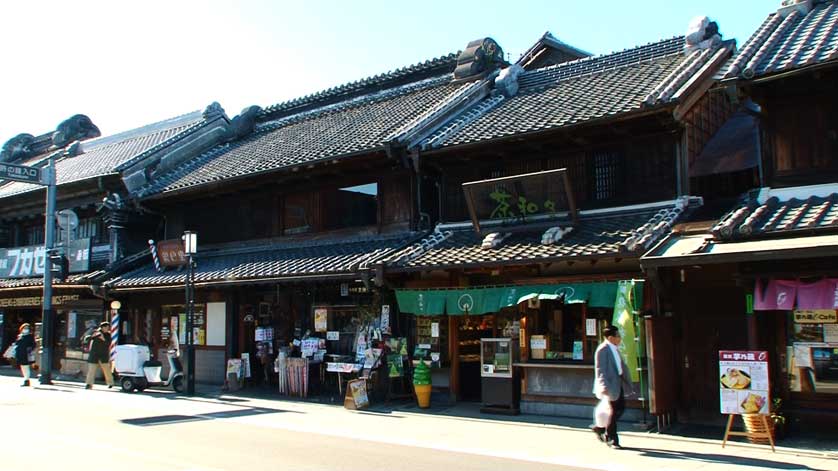 Kawagoe traditional street, Saitama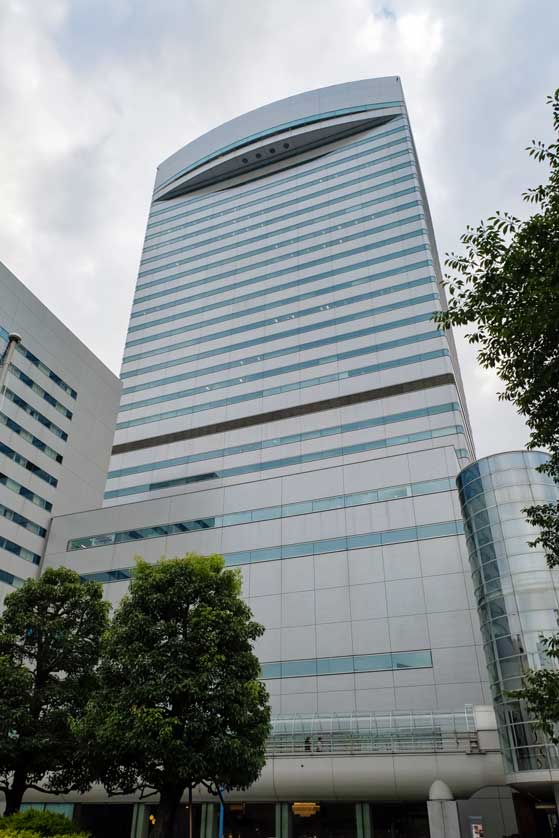 Sonic City, Omiya, Saitama
Kawagoe, 40 km north of Tokyo is an historic castle town noted for its kurazukuri - two-storey wooden merchants' houses some of which have been turned into interesting museums. These historic and picturesque buildings are conveniently grouped to the north of Kawagoe Station.
Omiya is a major transportation hub and commercial center, located in the south east of Saitama Prefecture, situated just north of, but not directly bordering, Tokyo.
The Railway Museum in Saitama City opened in 2007, and is extremely popular. For overseas visitors it is now Saitama Prefecture's number one must-see place following the closure of the John Lennon Museum.
The Tobu Zoo & Amusement Park in Miyashiro Town, eastern Saitama, is a massive, family-friendly facility about 50 minutes by train from central Tokyo on the Tobu Skytree Line. Miyashiro, where the zoo is located, has several notable attractions of its own, such as the Atarashii Mura Park and Farmers Market, next to Tobu Zoo.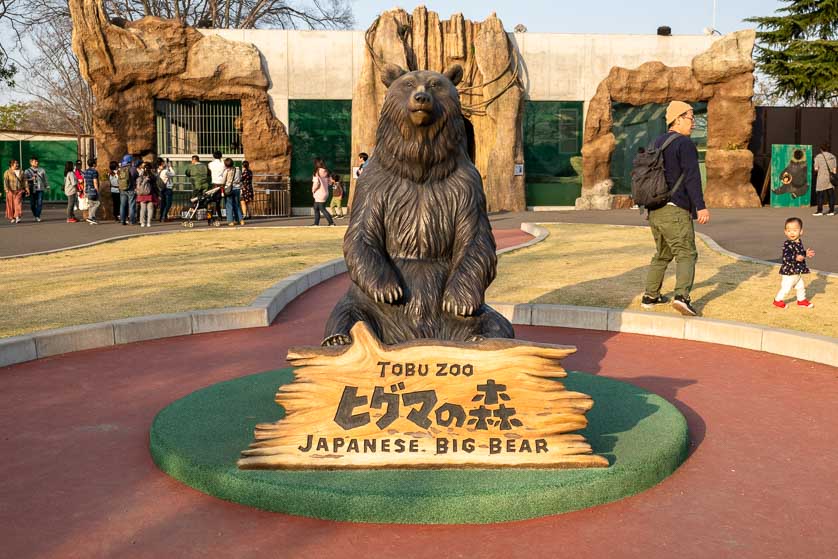 Japanese bear house, Tobu Zoo, Miyashiro, Saitama Prefecture
The Kita-in Temple north-east of Kawagoe Station dates from the 9th century and contains the only surviving structures (an annex palace) from the original Edo Castle in Tokyo as well as 500 statues of the rakan (arhats), early disciples to Buddha who attained perfect enlightenment. Kita-in Temple is also known for its famous daruma festival held annually on January 3rd.
Kawagoe's main matsuri held in October is also one of the Tokyo region's most lively festivals with a parade of floats and costumed participants.
Access to Kawagoe from Tokyo by the Tobu Line from Ikebukuro Station, or the slower JR Saikyo Line. Alternatively take the Seibu Shinjuku Line from Shinjuku Station to Hon-Kawagoe.
Mount Buko - the 1304m high mountain in Saitama Prefecture has traditionally provided limestone for construction work in Tokyo and is a popular hiking spot.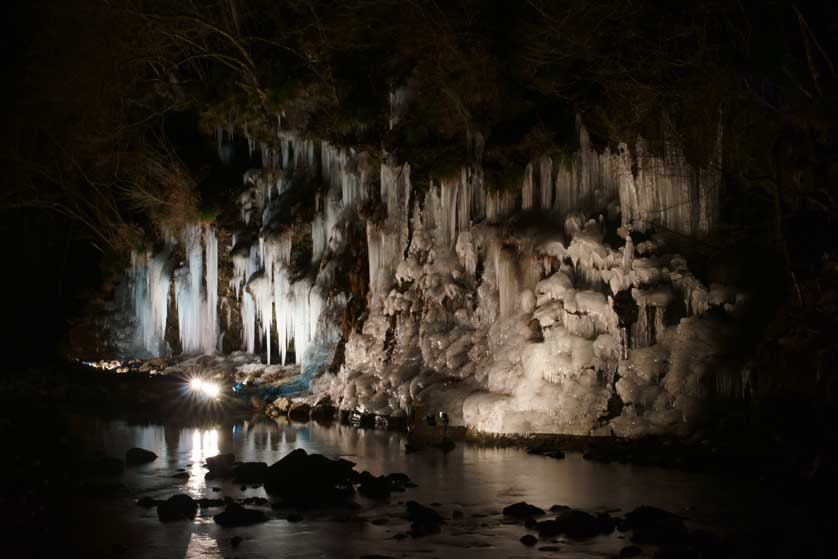 Misotsuchi no Tsurara
Misotsuchi no Tsurara - is a frozen waterfall on the Arakawa River below Mount Buko in the Chichibu region that is illuminated in January and February and draws the crowds along with nearby Otaki Onsen
Chichibu is a city in the center of mountainous western Saitama Prefecture. Today, the administrative area of Chichibu city stretches out all the way to the borders of western Tokyo (Okutama) and Yamanashi, Nagano and Gunma prefectures.
Mount Dodaira has lovely night views of the lights of Tokyo on clear days.
Hanno city is a mecca for Tokyoites seeking a summer BBQ on the wooded banks of its river.
Heirinji Temple is a practicing Zen temple famous for its plum blossoms and fall colors.
The area around Mount Hiwada in Saitama contains the largest Cluster Amaryllis (higanbana) fields in Japan.
Johnson Town in Iruma is an enclave of carefully restored American suburban buildings dating back to the early 1950's.
The Kasukabe Underground Flood Protection Tank aka the Metropolitan Area Outer Underground Discharge Channel has been designed as the central flood protection facility for eastern Saitama Prefecture and parts of north east Tokyo, namely, the Adachi, Katsushika and Edogawa wards.
Koma Shrine and Shoden-in Temple are located in the forbidding, wooded mountains of western Saitama Prefecture.
Nagatoro - shooting the rapids on the Arakawa River, boats from Oyahana-bashi near Kami-Nagatoro station; Saitama Stadium is the largest soccer-specific stadium in Japan and home to Urawa Reds - a J-League soccer team with the most fervent and occasionally controversial football fans in Japan.
Ogawa in Chichibu is famous for its traditional washi-paper making.
John Lennon Museum in the superb Saitama Arena (Shintoshin Station); The John Lennon Museum has now closed its doors.
Mitsumine-jinja in the Chichibu-Tama-Kai National Park, part of which is in Saitama.
Seitenkyu Temple in Sakado city is Japan's largest Taoist temple, built in the Taiwanese style.
The tea fields in Sayama, Tokorozawa, produce one of the northern-most teas grown in Japan.
Tokorozawa Aviation Museum in Tokorozawa is where the first Japanese airstrip was opened in April 1911. The first flight here took place within the same month, a French-made Henri Farman went up piloted by Yoshitoshi Tokugawa.
Wadokuroya was the 8th century home of a copper mine that produced the first coins in Japan in the Nara Period.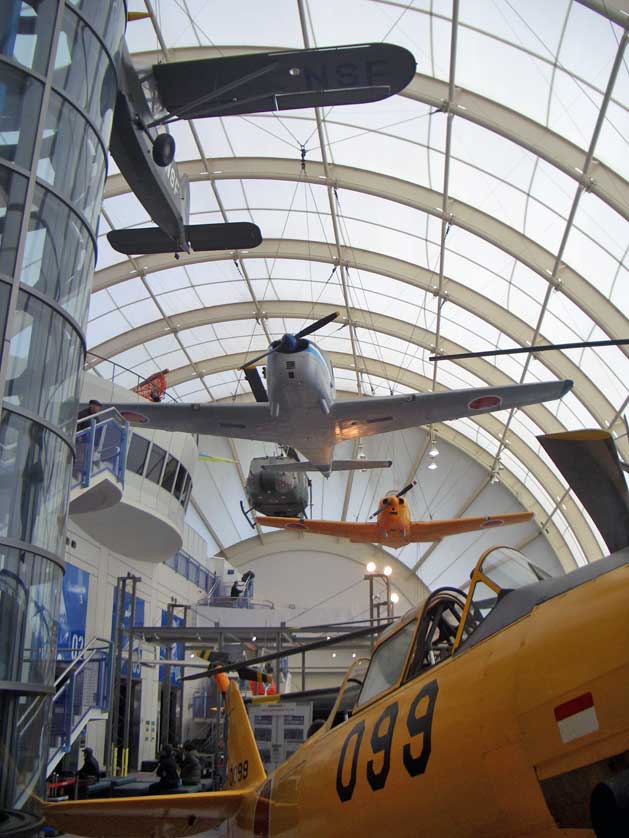 The main exhibition hall at the Tokorozawa Aviation Museum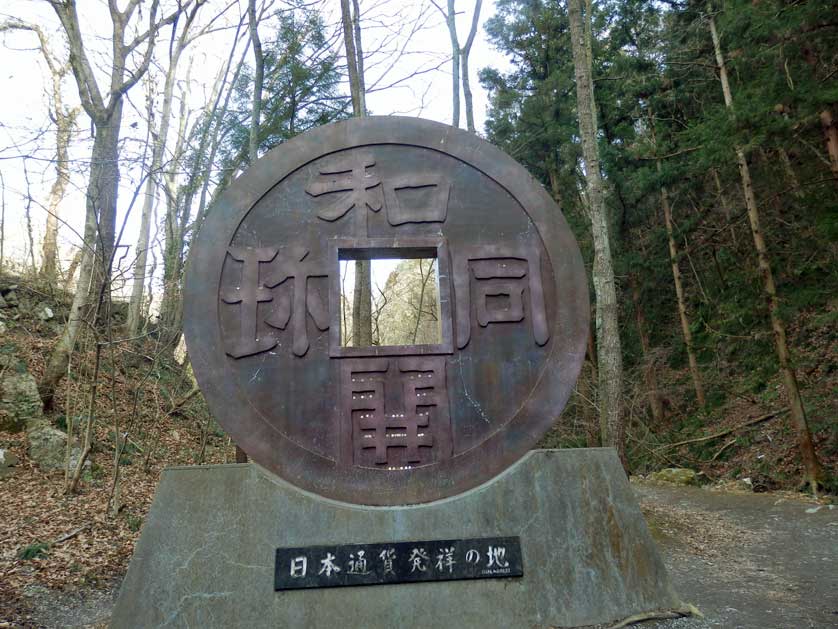 Wado Kaichin monument, a giant replica of a Wado Kaichin coin, Wadokuroya, Chichibu, Saitama Prefecture
Access - Getting to Saitama Prefecture
Train
There are various ways to get to Saitama Prefecture from various places in Tokyo.
Seibu Shinjuku Line from Tokyo Seibu Shinjuku station to Hon Kawagoe (55 mins).
To get to Nagatoro, take the Seibu Ikebukuro Line from Seibu Ikebukuro Station bound for Chichibu.
From Tokyo 50 minutes via Namboku subway line to Urawa-Misono Station on the Saitama Railway Line and then a 15 minute walk to Saitama Stadium in Urawa.
Takasaki/Utsunomiya Line from Ueno to Shintoshin Station to get to the Saitama Arena or the Saikyo Line from Shinjuku to Kiya-yono Station.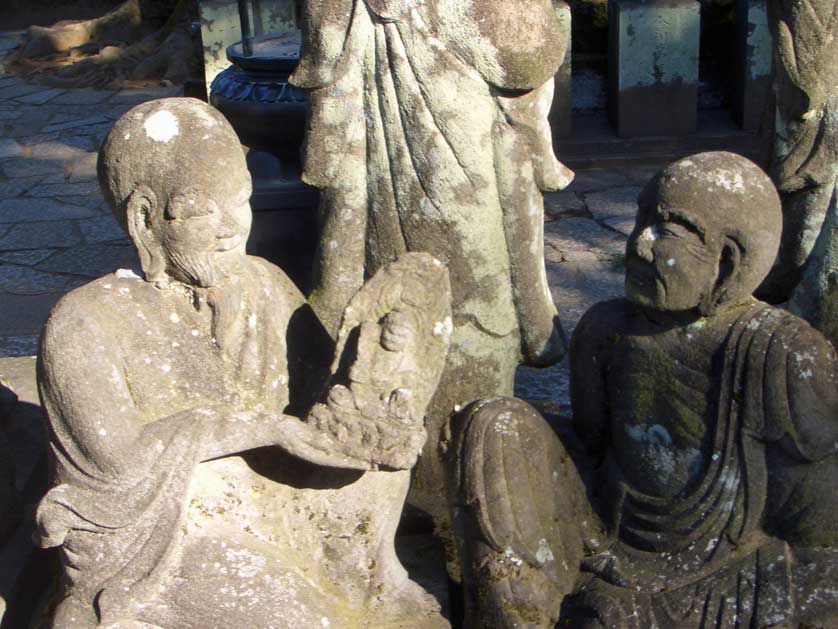 Gift Giving Rakan, Kita-in, Kawagoe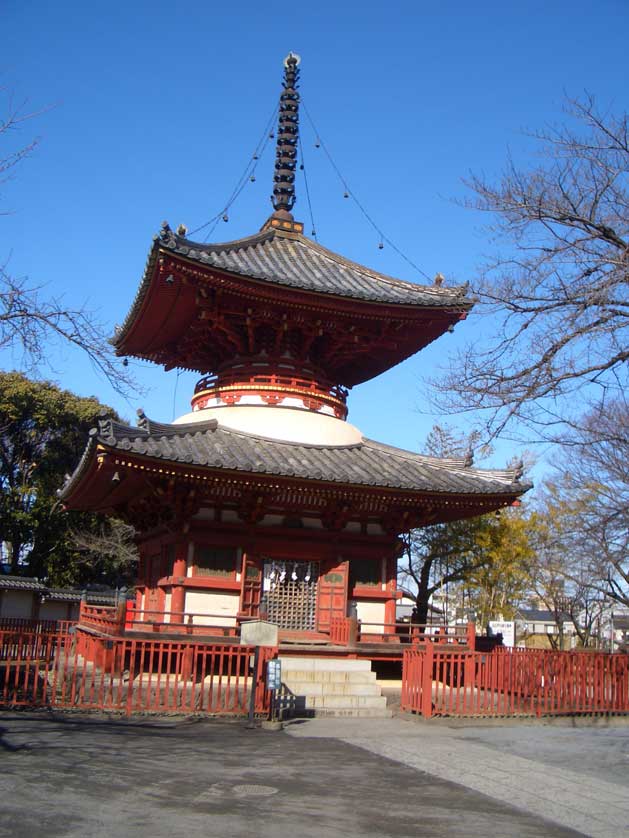 Temple pagoda, Kita-in, Kawagoe
Saitama Map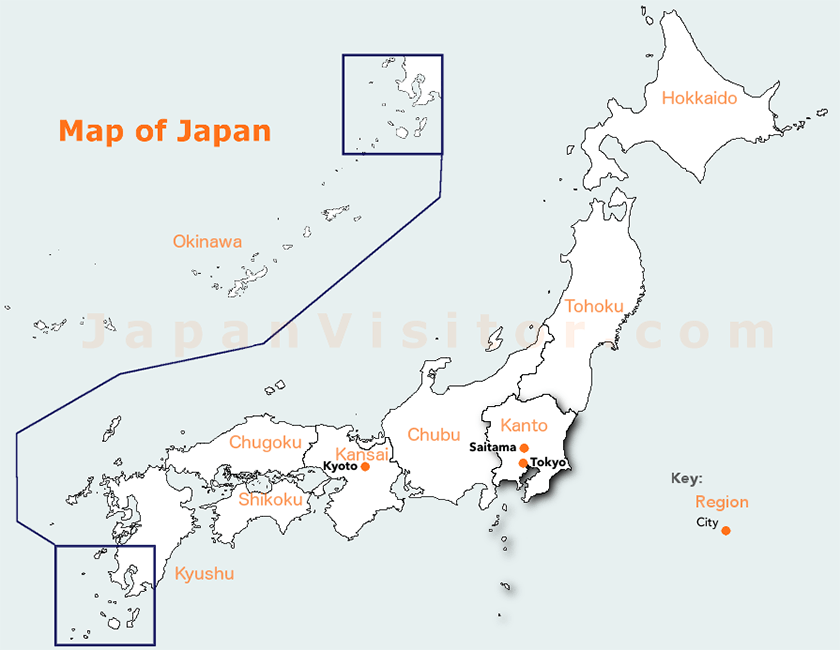 Saitama Map
Book Hotel Accommodation in Tokyo/Saitama Japan
All the themes of the city