Fukuchiyama Guide
Fukuchiyama 福知山市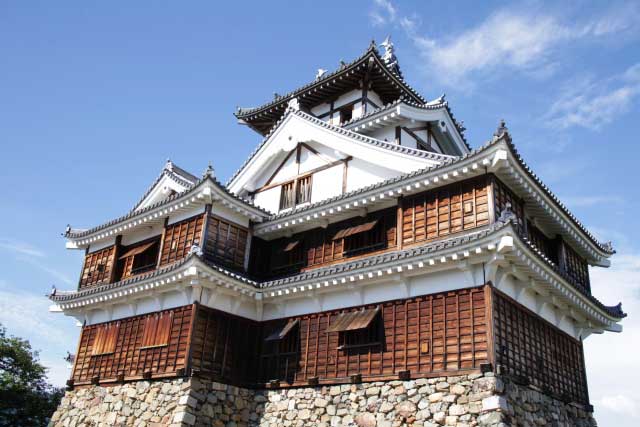 Fukuchiyama is a peaceful, old castle town located in the north west of Kyoto Prefecture, in the Tamba area, just over an hour by train from Kyoto.
Though there is not that much to see or do in Fukuchiyama, the uncrowded, unhurried nature of the town makes for a tranquil, relaxing day.
Fukuchiyama Castle
Fukuchiyama's main attraction is Fukuchiyama Castle, a short walk to your right out of the northern exit of Fukuchiyama Station, just past City Hall.
Fukuchiyama Castle was built by Akechi Mitsuhide in 1576, a general in the army of Oda Nobunaga, and the man whose treachery lead to Nobunaga's death in Honnoji Temple in Kyoto.
After the decisive Battle of Sekigahara in 1600, Fukuchiyama Castle was renovated by Arima Toyoji before passing into the hands of the Kutsuki clan. The castle was dismantled at the beginning of the Meiji Period in 1872 before being painstakingly and tastefully reconstructed in 1986.
There are good views from Fukuchiyama Castle out over the Yura River and the grounds include the deepest well of any Japanese castle - the toyoiwa-no-i. The interior of the castle is a small museum. The Sato Taisei Memorial Museum near the steps leading up to the castle is named after the painter and contains a number of his pictures as well as exhibits recording the history of Fukuchiyama and the Tanba district. Note that the castle and the museums are all closed on Tuesdays.
The surrounding Jokamachi area has a number of surviving wooden buildings.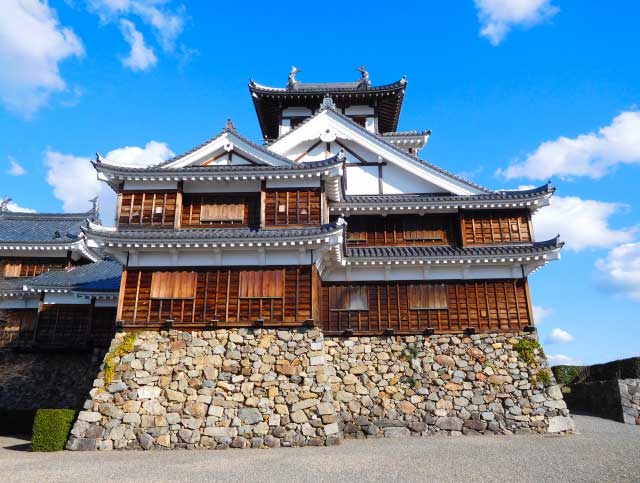 Fukuchiyama Castle, Kyoto Prefecture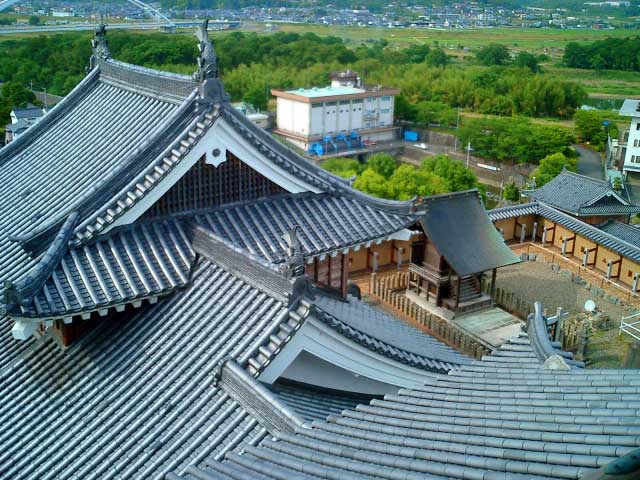 Fukuchiyama Castle, Kyoto Prefecture
Fukuchiyama Products
The Tanba area around Fukuchiyama is known for its wine and silk production as well as cattle breeding and cotton spinning. There are delicious chestnut-based cakes on sale at Otoemon, a short walk from the castle in a restored Meiji-era building with a pleasant garden. Other local delicacies to be found at the restaurants in town include a duck nabe.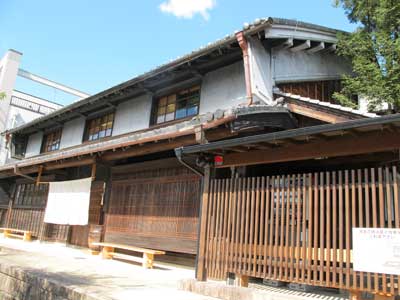 Fukuchiyama Otemon shop, Fukuchiyama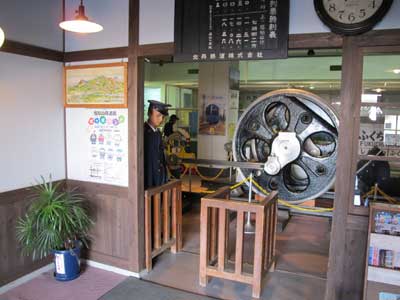 Popo Popo Land train museum, Fukuchiyama
Other Things to See & Do in Fukuchiyama
Fukuchiyama's other attractions include the Popo Popo Land train museum (Tel: 0773 23 5430; admission free) with a model railway, historic photographs of the area's railways, uniforms and other exhibits that will appeal to train buffs. A short walk from here is Goryo Shrine, dedicated to Inari and enshrining the spirit of Akechi Mitsuhide. There is a large park out front, ideal for relaxing and watching the world go by.
For places to eat in Fukuchiyama head out of the north exit of the station, cross the plaza and head into the covered shotengai (shopping street) ahead of you.
Western-style house, Fukuchiyama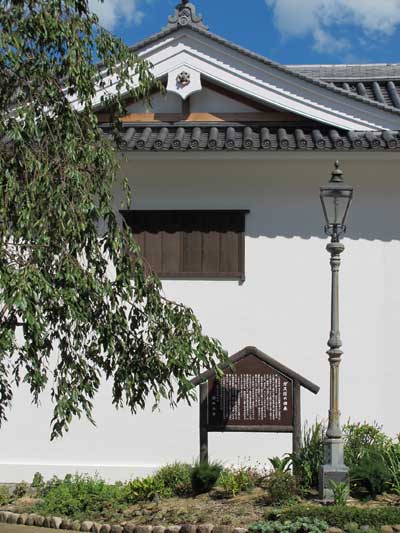 Sato Taisei Memorial Museum, Fukuchiyama Castle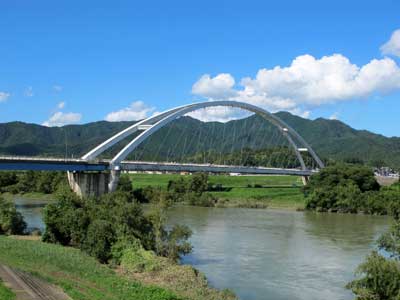 Fukuchiyama Bridge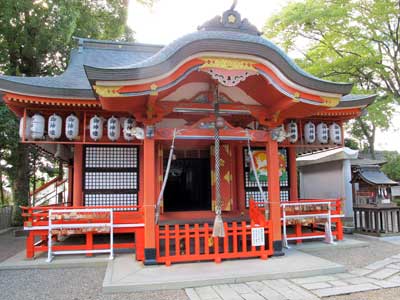 Goryo Shrine
Fukuchiyama Accommodation
The following is a recommended selection of the accommodation available in Fukuchiyama.
Furumaya House is a countryside guesthouse with the ultimate personal touch. Run by a friendly, accommodating couple, Furumaya House is a two-century old farmhouse converted to a guest house, about 15 minutes by bus from JR Ayabe Station. Home cooking, laundary facilities, and old-style comfort in the heart of the land. Reasonable rates.
Fukuchiyama Sun Hotel is nearby stores, a supermarket and restaurants, and a short bus ride from Fukuchiyama Station. Has an adjoining public sento bath with sauna. Clean, relatively spacious rooms with a view. On-site restaurant serves Western and Japanese food.
Hotel Sunroute Fukuchiyama is only five minutes walk from Fukuchiyama Station and numerous stores nearby. This clean, comfortable business hotel provides everything needed for a satisfying stay, with a restaurant on-site, free Wi-Fi, free tea and coffee in the lobby, and free parking.
Fukuchiyama Access
There are both express and local trains to Fukuchiyama Station from Kyoto Station on the San'in Main Line via Nijo Station, Sonobe and on to Kinosaki Onsen. Journey time is around 75-80 minutes to Fukuchiyama from Kyoto. There are also connections to Osaka on the Fukuchiyama Line via Amagasaki, Takarazuka and Sanda.
There are also connecting trains from Fukuchiyama to Aminohashidate on the Japan Sea coast.
By car drive west from Kyoto via Kameoka on Route 9.
The helpful Tourist Information Office (Tel: 0773 22 2228) is right outside the north exit of modern Fukuchiyama Station.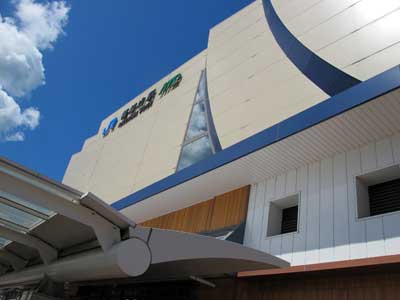 JR Fukuchiyama Station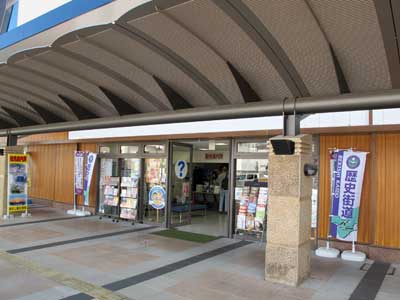 Fukuchiyama Tourist Office
Fukuchiyama Map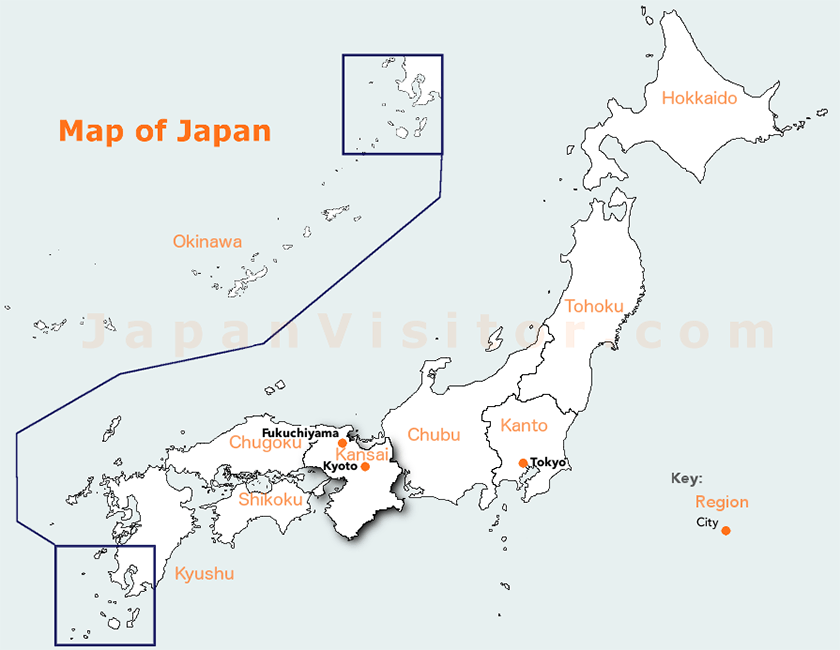 Fukuchiyama Map
Book Hotel Accommodation in Japan Here
Fukuchiyama: read a guide to the historic castle town of Fukuchiyama in Kyoto Prefecture, west central Japan.
All the themes of the city