Japan's 5 Most Beautiful Aquariums
日本の人気水族館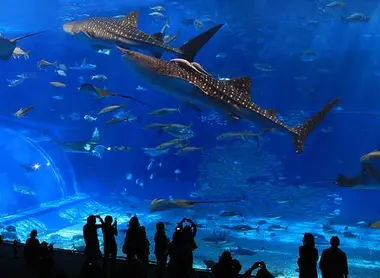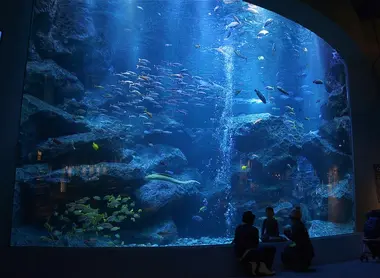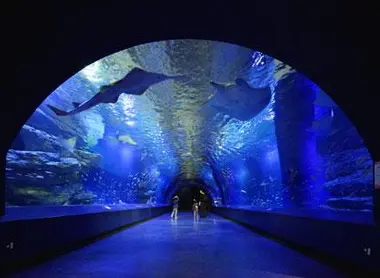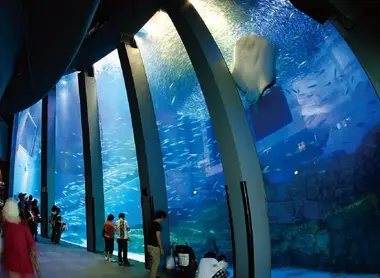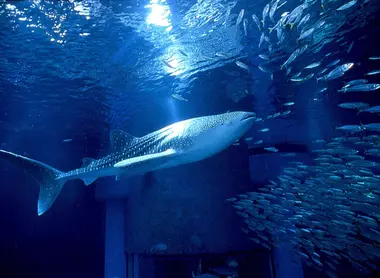 Underwater Japan
Japan, as an archipelago, means that the sea and oceanography has always occupied an important place in the minds of the Japanese. This probably partly explains the success and popularity of large aquariums.
Tokyo: Sumida Aquarium
This is a brand new aquarium since it was inaugurated together with the Tokyo Sky Tree, and is part of the Soramachi complex. This is probably not the largest aquarium, but special attention was paid to its development. Special lighting and marine vegetation make each water tank a picturesque underwater experience. The exhibition is devoted mainly to marine life from Tokyo Bay and smaller animals. It should be noted that the large column of several thousand goldfish is considered lucky.
 Website: http://www.sumida-aquarium.com/en/
Tokyo: Maxell Shinagawa Aqua Park
A little more than an aquarium, the Aqua Park also offers dolphin shows. The aquarium is located in the Prince hotel complex in the heart of Shinagawa - it is very easy to access. It's renowned for its 20 metre underwater corridor that lets you walk through a sea of manta rays. It is very interactive and also, like many Japanese aquariums, has a large exhibition of jellyfish. 
Website: http://www.aqua-park.jp/en/
Yokohama: Sea Paradise Hakkejima
This isn't only an aquarium but an artificial island near Yokohama dedicated to the sea and built for amusement. Here you will find dolphin shows, restaurants, exhibitions and other attractions. The aquarium is distinguished by its very large windows almost 10 meters high. It's a great place to spend a day with children! Reaching it is, in itself, an attraction, since you can enjoy the seaside landscape of Tokyo Bay. 
Website: www.seaparadise.co.jp/english/index.html
Osaka: Osaka Aquarium Kayuukan
The Kayuukan is an aquarium from another dimension. The huge building on the Osaka port has over 11 floors displaying marine life of the huge Pacific Ocean, from small fish and whale sharks, through to otters and seals. This is one of the main attractions in Osaka. The giant 30-meter pools are a good reason to go. There is also an area where you can touch some of the animals and observe some others up close. A required stop in Osaka. 
Website: www.kaiyukan.com/language/eng/index.html
Buy your tickets for Osaka Aquarium Kayuukan with Voyagin.
Okinawa: Okinawa Churaumi Aquarium
More beautiful, larger, greener, the Churaumi Aquarium is the second largest aquarium in the world. It was built to showcase the wonders of the tropical waters of Okinawa but also to serve as a study center. The aquarium is part of a huge park with a traditional village, museums and a portion of unspoilt coastline with its beaches and mangroves. This aquarium is in itself a good reason to go to the north of the island of Okinawa. It offers tanks of unprecedented size containing unique species. An absolute must-visit. 
Website: http://oki-churaumi.jp/en/
All the themes of the city