Museum of Yebisu Beer
Museum of Yebisu Beer: the modern and luxurious Museum of Yebisu Beer in Ebisu, Tokyo is dedicated to the history of Yebisu beer.
Museum of Yebisu Beer, Tokyo ヱビスビール記念館
The Museum of Yebisu Beer (Yebisu Kinenkan) is located in Yebisu Garden Place, an intricately designed "city within a city" in the Ebisu district of Tokyo. The Museum of Yebisu Beer opened in 2010 to celebrate 120 years of the brand.
Exhibits
Visitors can browse the Yebisu Gallery: a collection of photographs, old beer advertising boards, videos and historic bottles of Yebisu but are recommended to join a 40-minute tour where the history of Yebisu is explained (in Japanese) and participants can enjoy a tasting session of the product.
The production of beer in the area began in 1887 based on German technology and the brewery gave its product name to the local Ebisu Station, which opened in 1906. Soon the local area became known as Ebisu.
The Yebisu brand soon became popular and the Japan Beer Brewery Company (now known as Sapporo Brewery) opened its first beer hall in Ginza in 1899. The beer went on to win a number of prizes in international fairs including the Paris Expo in 1900.
However, during World War II in 1943 all brand labels of beer including Yebisu were abolished and it was not until 1971 that the brand was re-established.
The Museum of Yebisu Beer includes a tasting salon and museum shop.
Access - Getting There
Museum of Yebisu BeerYebisu Garden Place4-20-1 Ebisu Shibuya-kuTokyoTel: 03 5423 7255
The nearest station is Ebisu Station on the the Yamanote Line, the Saikyo Line and the Shonan-Shinjuku Line as well as the Tokyo Metro Hibiya Line. Visitors can access the museum from the station by walking through the Yebisu Skywalk.
Hours: 11 am-7 pm; closed Monday
Admission: Free; tours cost 500 yen and include the price of two beers.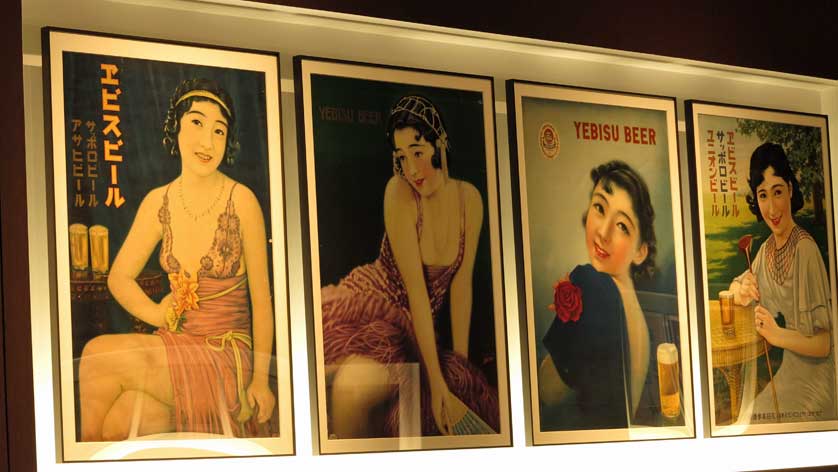 Museum of Yebisu Beer, Yebisu Garden Place, Tokyo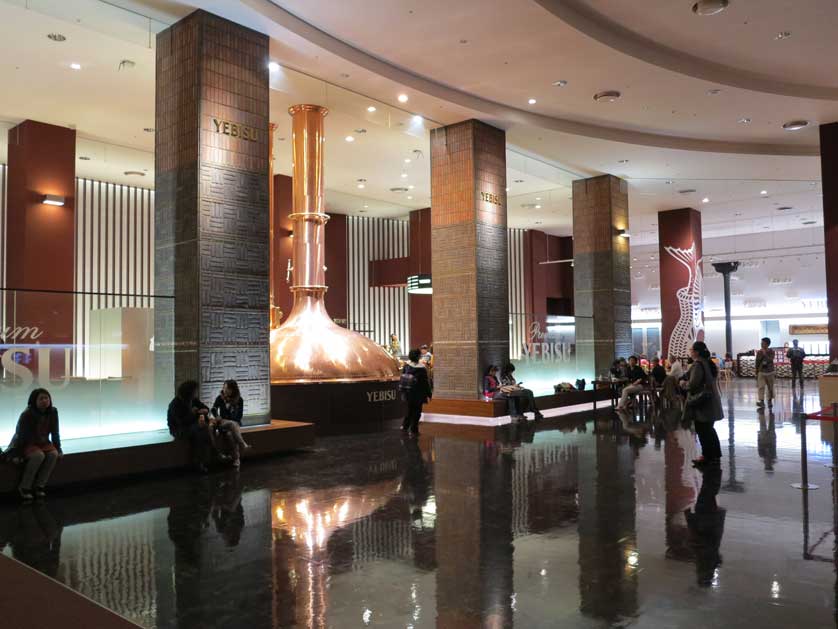 Museum of Yebisu Beer, Yebisu Garden Place, Tokyo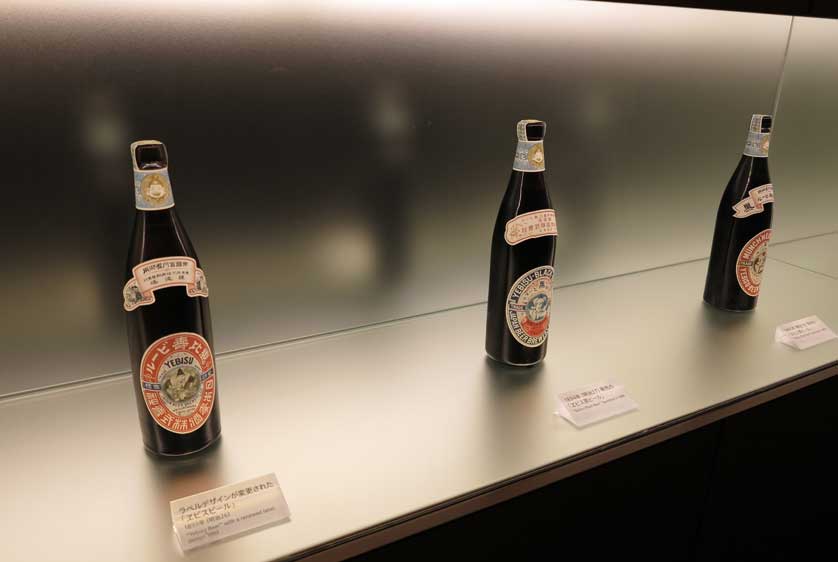 Classic bottles, Museum of Yebisu Beer, Yebisu Garden Place, Tokyo
Museum of Yebisu Beer Video
Book Hotel Accommodation in Japan Near Ebisu Station
All the themes of the city