Koishikawa Korakuen Tokyo
Read a guide to the Edo Period Koishikawa Korakuen Garden near Tokyo Dome in Tokyo.
Koishikawa Korakuen Gardens Tokyo 小石川後楽園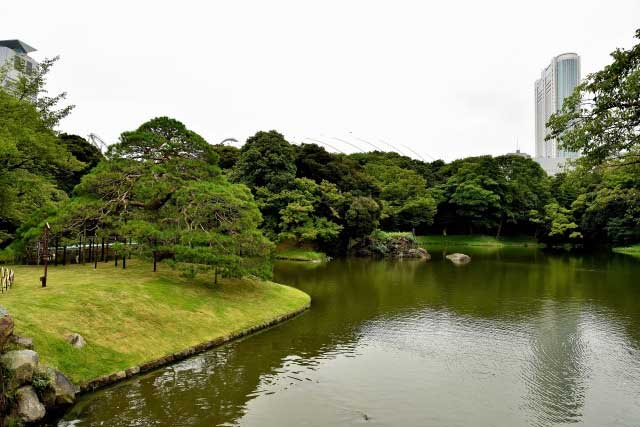 Koishikawa Korakuen Gardens Tokyo
Koishikawa Korakuen Gardens, a short walk from Tokyo Dome, dates from the early Edo Period. They are not to be confused with the nearby Koishikawa Botanical Gardens a kilometer or so north and slightly west.
History
The Koishikawa Korakuen Gardens were begun in 1629 by Yorifusa Mito, the first feudal lord of the Mito Tokugawa family and eleventh son of patriarch Ieyasu Tokugawa. Korakuen was completed by Mitsukuni Mito, Yorifusa's son.
The Koishikawa Korakuen garden is heavily influenced by Chinese garden design. The name - Korakuen - comes from a Chinese text and can translate as "garden for enjoying power later". The Korakuen Garden in Okayama has the same name.
The central lake was designed by shogun Iemitsu Tokugawa and contains an island with a shrine to Benten, one of the Seven Deities of Good Luck.
The landscaped, strolling garden covers around 7 hectares and includes a Chinese-style stone bridge (Engetsukyo), a waterfall, an iris pond, and in season, flowering plum and cherry blossoms. Koishikawa Korakuen is especially popular for its spectacular colors in the fall.
The Naitei, or inner garden, was a former inner sanctum for the Mito Tokugawa family and contained a guesthouse separated from the rest of the garden by a Chinese-style gate. The huge Koishikawa Korakuen garden and its incorporation of Chinese styles served as a powerful symbol of the power and wealth of the Tokugawa elite.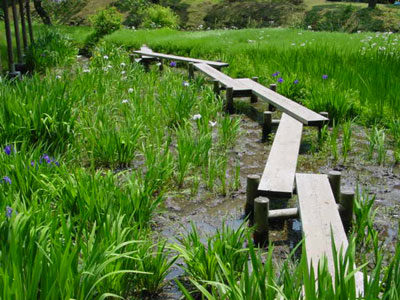 Korakuen Garden, Tokyo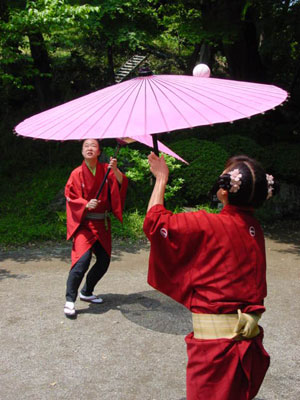 Traditional entertainment at Korakuen Garden, Tokyo
Korakuen Garden is perfect for reading, relaxing and staying cool in summer.
Hours
Koishikawa Korakuen Gardens1-6-6 KorakuBunkyo-kuTokyo 112-0004Tel: 03 3811 3015Hours: 9am-5pm
Admission
300 yen
Access To Koishikawa Korakuen Garden
The nearest stations are Iidabashi Station on the Oedo Subway Line (2 minutes), Korakuen Station on the Namboku Subway Line and Marunouchi Subway Line (4 minutes), JR Suidobashi Station (West Exit, 6 minutes), or Iidabashi Station on the Tozai Subway Line, Yurakucho Subway Line and Namboku Subway Line (8 minutes).
Google Map to Koishikawa Korakuen Garden
Places of Interest near Koishikawa Korakuen Garden
Koishikawa Korakuen is adjacent to Tokyo Dome and the Japan Baseball Museum and not far from Tokyo University, Yushima Seido and Kanda Myojin.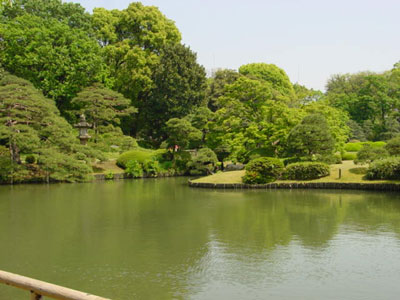 Lake at Korakuen Garden, Tokyo

Book Hotel Accommodation in Tokyo Near Koishikawa Korakuen Garden
All the themes of the city