Where to eat the best ramen in Tokyo?
東京で最高のラーメン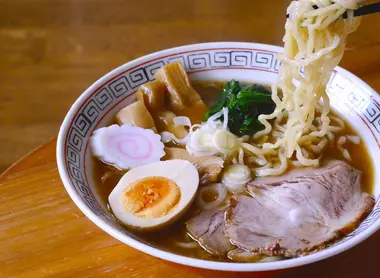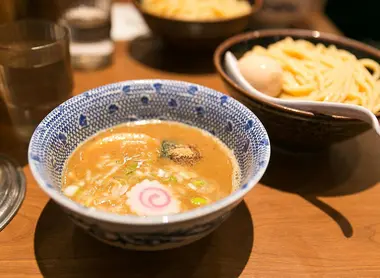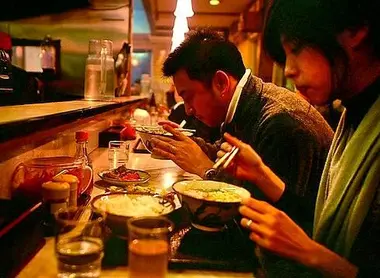 The best places in Tokyo to eat Ramen
Ramen, a specialty noodle in broth, is one of the classics of popular Japanese cuisine. With an infinite number of recipes and variations, each tastier than the next, you have to try a bowl of ramen during a stay in Japan. Here are all the best places in Tokyo!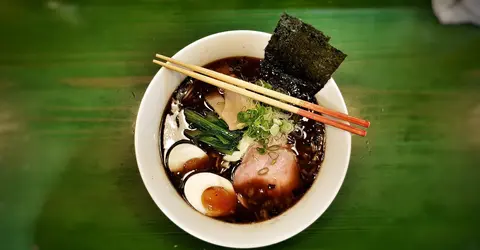 The different ramen recipes to try
Rich and nutritious, ramen is a dish made of wheat noodles. They are served in a broth often made with meat, accompanied by vegetables but also slices of meat (pork, beef, chicken...).
There are three main types of broth, which mark different ramen recipes: that of Fukuoka, with pork bone broth (tonkotsu ramen), that of Tokyo seasoned with salt (shio ramen), and finally that of Sapporo whose broth is mixed with miso soybean paste (miso ramen).
Finally, each ramen can be accompanied by various ingredients (sometimes on request): slices of roast pork, soft-boiled eggs, fermented bamboo, spring onions, mushrooms, ginger, nori, garlic, or more narutomaki (decoration made from fish paste)...
Ramen restaurants
Ramen is an economical dish since its price varies between 700 and 2,000 yen (between $6-17 and 5.50-15.50€). The quality/price ratio is excellent, as is the satiety at the end of the meal, the dish being both nutritious and consistent.
The ramen-ya, ramen restaurants, are generally small, with only a few tables, and always a long counter at which the Japanese sit alone or with friends. The latter eat them very quickly (and noisily!), and at any time. Ramen-ya is often open until late at night, with some even remaining open 24 hours a day.
Tokyo's Best Ramen Restaurants
In Tokyo, ramen restaurants are legion: you will come across them everywhere, in all neighborhoods, of all kinds. Some are very well known and the lines to eat can sometimes be long as places are limited. You will therefore sometimes have to take your troubles patiently for the satisfaction of your stomach...
Here are some of the best places to eat ramen in Tokyo.
Ramen in Shibuya
Ichiran ramen is a restaurant chain, which does not mean that the products are not of high quality. In the Shibuya restaurant, you experience eating ramen in boxes, after choosing by checking your preferences on a sheet. Highly recommended for those who like spicy broths.
Address: 1-22-7 Jinnan Iwamoto Bldg. B1F, Shibuya, 150-0041 Tokyo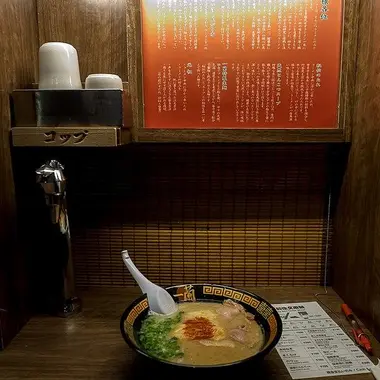 A small ramen-ya where you choose your ramen on a machine at the entrance, before sitting at the counter facing the cooks. The classic ramen is only 850 yen ($7.50/6.75€). You can also discover tsukemen ramen, cold noodles to dip in broth served on the side. Prepare to wait to as the line can be long.
Address: 151-0053 Tokyo, Shibuya City, Yoyogi, 2 Chome−14−3 北斗第一ビル1F
Ramen in Shinjuku
Tsukemen Gonokami Seisakusho
A restaurant very popular with fashionable Tokyoites, who come to taste the great specialty: a tsukemen (cold noodles to dip in a separate broth) with a spicy shrimp broth.
Address : 1F, 5-33-16 Sendagaya, Shibuya-ku, Tokyo
Menya Musashi Shinjuku Shohonten
A friendly place with its long bar and its unique decoration... A real safe bet. You can taste ramen, tsukemens, miso ramen, at prices ranging from 900 yen - $8/7€ (for the classic ramen) to 2030 yen - $17.75/15.75€ (for ramen with wagyu beef). The pork is served generously rather than thinly sliced, and the broth is light, leaning more towards seafood than meat.
Address : 1F K1 Building, 7-2-6 Nishi Shinjuku, Shinjuku-ku, Tokyo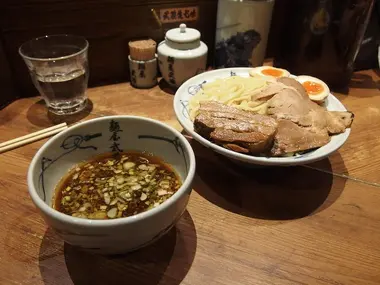 Ramen in Ikebukuro - Sugamo
Mutekiya is an extremely popular restaurant in the Ikebukuro district, so expect to wait on the sidewalk before you can eat. The tonkotsu ramen (with pork broth) is king here, and very rich. Mutekiya-ramen is their signature dish, while Honmaru-men is also very popular, as it is less pork-tasting and rich in collagen.
Address : 1-17-1 Minami-Ikebukuro, Toshima-ku, Tokyo
Tsuta is Tokyo's only Michelin- starred ramen restaurant. The establishment has made a name for itself for its shoyu soba, prepared with a black truffle oil broth. Even if it is a starred restaurant, the prices remain very affordable: between 1000 and 1500 yen (from $8.75/7.758€ - $13/11.75€). Be careful, places are expensive and the reservation system is thus particular: you must collect a reservation ticket on-site between 7 am and 8 am; you will then be given a time slot, to which you will have to return to eat. To reserve, a deposit of 1000 yen ($8.75/7.758€) per person is required (it will be returned at the time of the meal).
Address: 1-14-5, Sugamo, Toshima, Tokyo 170-0002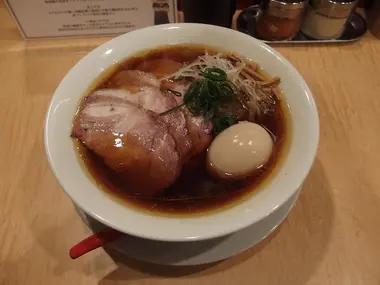 All the themes of the city