Hyogo Prefecture
Hyogo Prefecture is located in west central Japan with both Inland Sea and Sea of Japan coastlines with its prefectural capital the port city of Kobe.
Japan's Regions: Hyogo Prefecture 兵庫県
Hyogo Prefecture is located in the Kansai region of west central Japan and along with Aomori Prefecture in the far north of Honshu (Tohoku) is the only prefecture in Japan to have both Sea of Japan and Pacific Ocean (Inland Sea) coastlines.
Hyogo Prefecture borders Kyoto Prefecture, Osaka Prefecture, Okayama Prefecture and Tottori Prefecture. Kobe is the prefectural capital of Hyogo.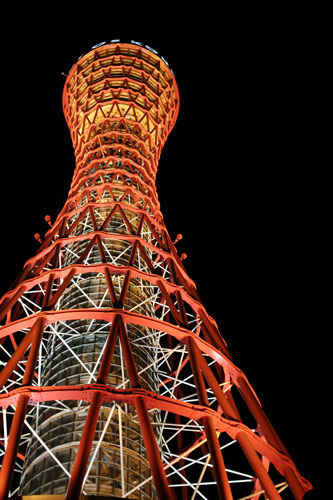 Kobe Port Tower illuminated at night
Hyogo is a mainly rural prefecture on its northern coastline and central hinterlands and predominately industrial along its Pacific coast, where the majority of Hyogo's population lives.
Around 20% of the land area of Hyogo Prefecture is protected land including the Sanin Kaigan and Setonaikai National Parks, the Hyonosen-Ushiroyama-Nagisan Quasi-National Park; and the Asago Gunzan, Harima Chubu Kyuryo, Inagawa Keikoku, Izushi-Itoi, Kasagatayama-Sengamine, Kiyomizu-Tojoko-Tachikui, Onzui-Chikusa, Seiban Kyuryo, Seppiko-Mineyama, Tajima Sangaku, and Taki Renzan Prefectural Natural Parks.
Hyogo Prefecture's main cities and towns include the capital Kobe, with a population of around 1.5 million inhabitants, Akashi, Ako (associated with the tale of the Forty-seven Ronin), Ashiya, Amagasaki, Awaji, Himeji (the second largest city in Hyogo), Itami, Nishinomiya (home of the Hanshin Tiger's Koshien Stadium), Sasayama, Takarazuka, Toyooka and Yabu.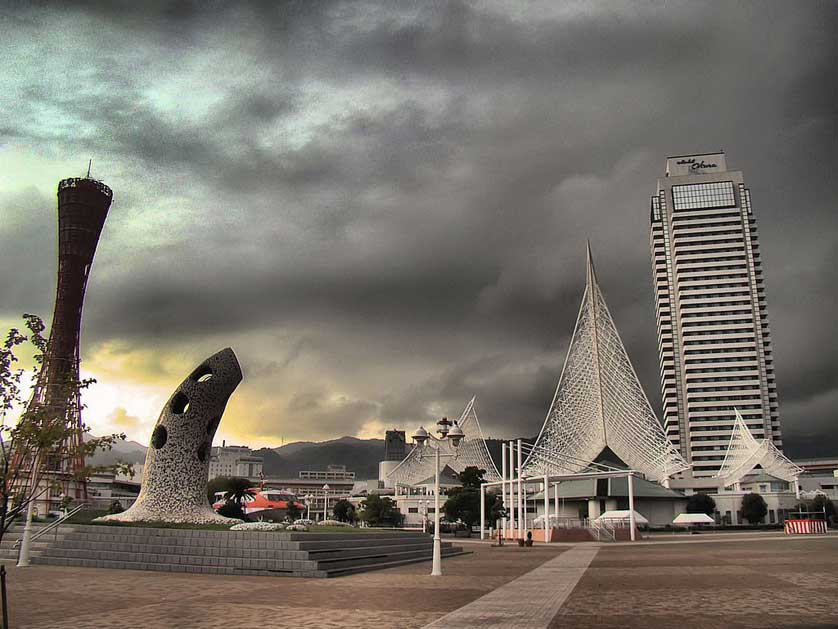 Meriken Park, Kobe, Hyogo Prefecture.
Hyogo has the typical weather patterns of central Honshu including humid, subtropical summers and cool winters. The Sea of Japan coastline of Hyogo Prefecture traditionally receives snowfall in winter, whereas the Inland Sea coast will have only occasional flurries of snow. Summers are much wetter than winters.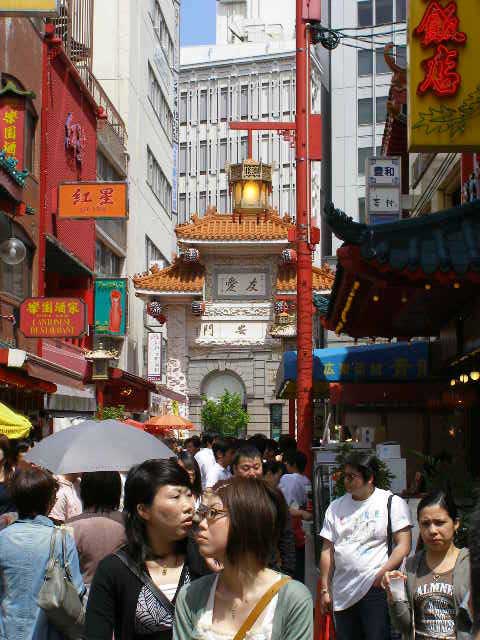 China Town (Nankin-machi), Kobe, Hyogo Prefecture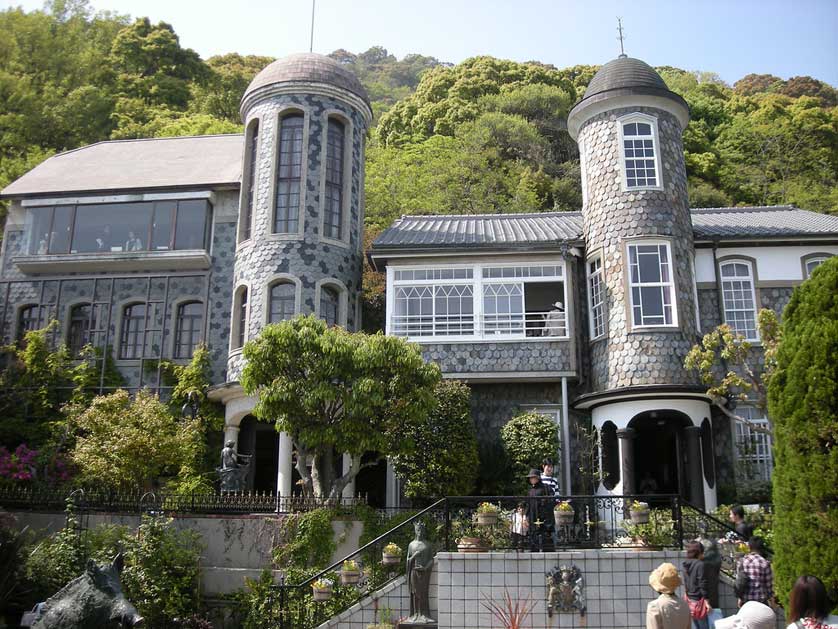 Uroko House and Uroko Museum, Ijinkan district, Kitano-cho, Kobe

Hyogo Attractions
Hyogo Prefecture has a number of attractions chief among them the UNESCO World Heritage Listed Himeji Castle.
Himeji Castle is Japan's largest and most spectacular castle and certainly its most visited. Himeji Castle is also known as Shirasagijo or Hakurojo due to its bird-like silhouette and the white color of the castle's plaster walls. Himeji is one of Japan's only 12 completely original castles.
Ako city is famous for its connections with the classic story of the Forty-seven Ronin. Ako Castle is often used as a location for the many movie portrayals of the famous and ever-popular story of the Forty-seven Ronin.
Arima Onsen is a famous onsen (hot spring) resort in the Rokko mountains above Kobe.
Ashiya is a prosperous and well-planned town in the hills overlooking Osaka Bay. Pachinko parlors and other forms of gambling are prohibited here.
Awaji Island, in the Inland Sea, connects Honshu to Shikoku by way of the Naruto Ohashi and the Akashi Kaikyo Ohashi bridges.
Kinosaki Onsen, on the Sea of Japan coast, is well-known for its seven main hot baths and delicious crab cuisine.
Kobe, Hyogo's largest city and the sixth largest city in Japan, is a busy port, with an international, cosmopolitan feel due to its Chinatown and historic western-style houses in Kitano-cho. Now completely rebuilt after the devastating Great Hanshin Earthquake of 1995, Kobe is a fun city with a number of interesting museums and places of entertainment including the man made islands of Port Island and Rokko Island. Meriken Park and Harborland are more recent land-fill developments in the bay. Kobe Maritime Museum in Meriken Park has an exciting modernist exterior and a collection of model ships and audiovisual displays. Hyogo Prefectural Museum of Art was designed by Japan's world famous architect Tadao Ando with a collection heavy on 20th century works from Japan and abroad, especially sculpture and prints. Nearby is the fascinating Kobe Earthquake Museum (a part of the Disaster Reduction and Human Renovation Institution). Kobe Fashion Museum, on Rokko Island, was Japan's first fashion museum.
Sasayama Castle is a lovely castle in the delightful town of Sasayama.
Takarazuka is most famous for its all-female revue troupe which draws adoring fans from all over Japan and overseas. The Tezuka Osamu Manga Museum is also located in Takarazuka and dedicated to "The King of Manga," who spent his childhood here.
Takeda Castle Ruins have become very popular in the past few years thanks to a certain seasonal weather pattern known in Japanese as unkai, which means "sea of clouds".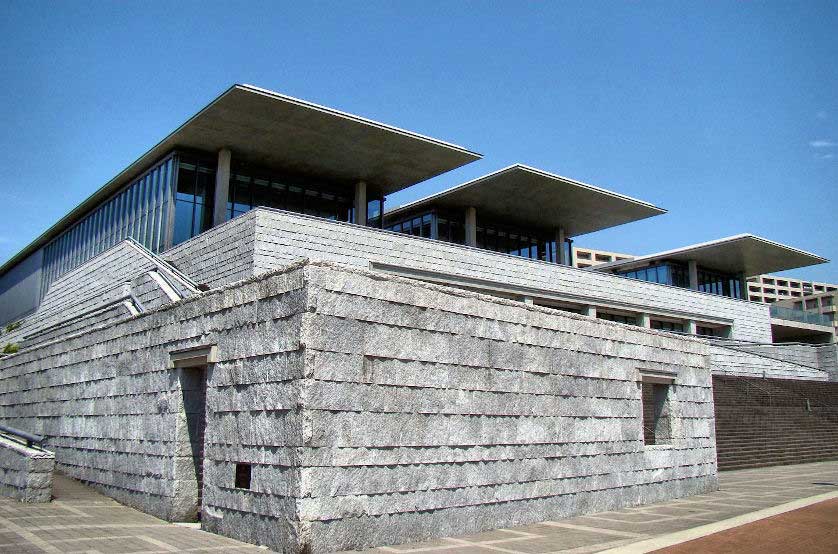 Hyogo Prefectural Museum of Art by Tadao Ando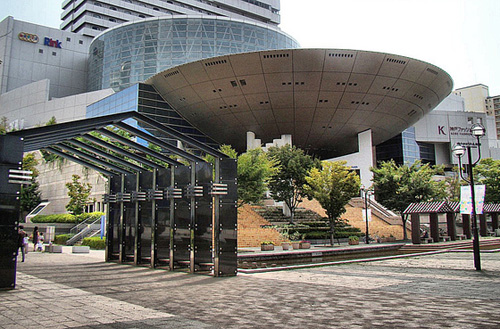 Kobe Fashion Museum
Hyogo History
Hyogo Prefecture is made up of the former provinces of Awaji, Harima and Tajima as well as parts of Tamba and Settsu.
At the end of the Edo Period, Kobe was opened as a Treaty Port to the Western powers and grew into an important, international trading hub. During the earlier Kamakura Period of Japanese history, the city, then known as Hyogo, had conducted trade with China.
Kobe as a city was established during the Meiji Period in 1889 and became an important gateway for westernization in Japan. During World War II, Kobe was bombed by the Americans and suffered considerable damage.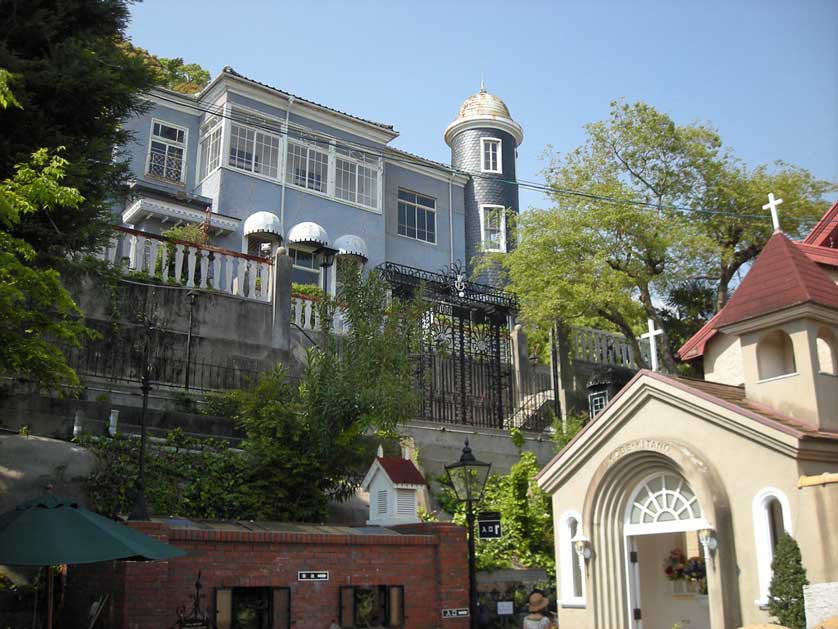 Kitano-cho, Foreigners' Residences, Kobe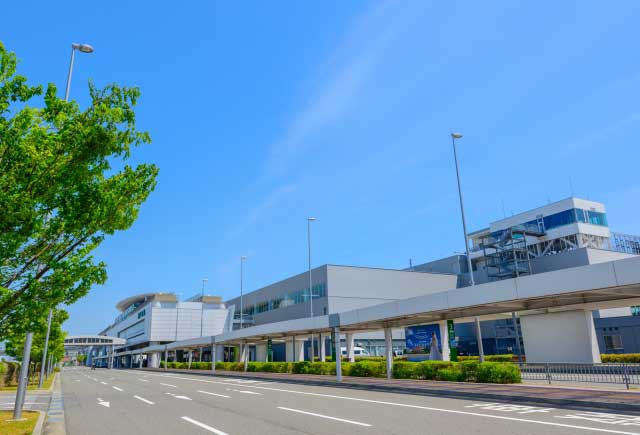 Kobe Airport Terminal Building, Kobe, Hyogo.

Access
Air
Hyogo's two major airports are: Osaka International Airport located in Itami and Kobe Airport, opened in 2006 on a reclaimed island south of Port Island. Kansai International Airport (KIX) in Osaka is the Kansai area's main international hub.
Train
Shinkansen bullet trains stop at both Shin-Kobe Station and Himeji in Hyogo Prefecture.
From Tokyo Station, Shin Kobe is approximately 2 hours, 45 minutes by shinkansen, from JR Nagoya Station in Nagoya, Shin-Kobe is 1 hour, 5 minutes and from Kyoto Station just 28 minutes.
From Okayama Station in Okayama, Shin-Kobe is 36 minutes and from Himeji Station only around 15 minutes by shinkansen.
Kobe-Sannomiya Station is the major commuter train station in Kobe with connections to Umeda Station and Namba Station in Osaka on the Hanshin Line and to Kintetsu Nara Station (via Namba).
From Sannomiya Station there are Hankyu trains to Akashi and Himeji on the Kobe Kosoku Line and to Osaka (Umeda), Takarazuka, Imazu, Kyoto Kawaramachi Station and Kita-Senri on the Hankyu Kobe Main Line.
Sannomiya Station is also a stop on the Kobe subway and Port Liner to Kobe Airport.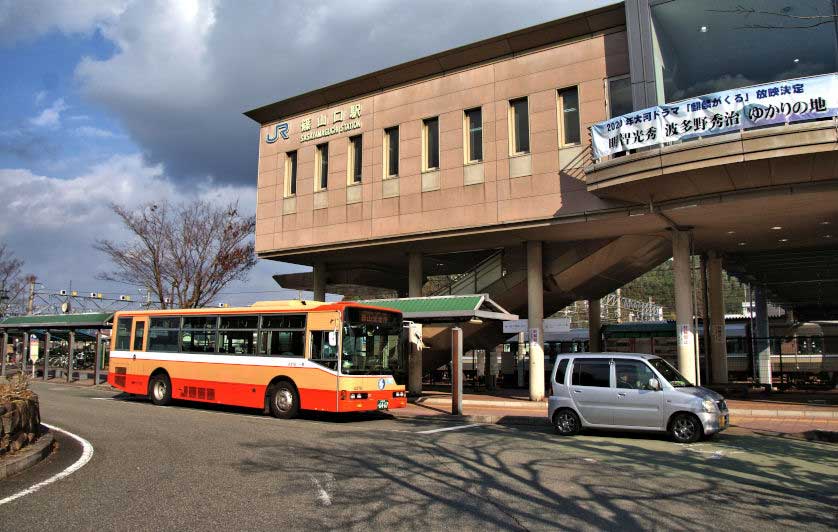 Local buses heading for central Sasayama from JR Sasayamaguchi Station

Bus
There are daily express highway buses from Sannomiya Station to a variety of destinations in Tokyo including Shinjuku Bus Station, Tokyo Station and Ikebukuro. Other long-distance limousine buses go to Awaji, Himeji, Kawagoe, Kinosaki Onsen, Kyoto, Osaka, Yokohama and Yumura Onsen.
Car
The main highways running through Hyogo are the Meishin Expressway from Nagoya and the Hanshin Expressway from Osaka. The Sanyo Expressway connects Kobe to Yamaguchi.
Ferry
There is a direct jet-foil boat to Kansai International Airport (KIX) from the Kobe City Air Terminal (KCAT) on Port Island, with buses to Sannomiya. There are also ferries to Beppu in Kyushu and also to Shikoku and Awaji Island. Ferries arrive and depart from Naka Pier, next to Port Tower, about 10 minutes south of Motomachi Station.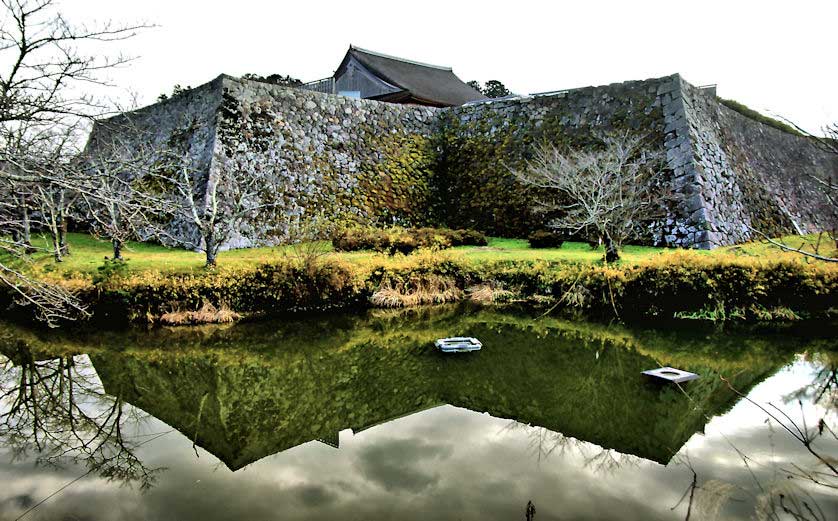 Sasayama Castle seen from across the inner moat

Book Hotel Accommodation in Hyogo Prefecture
All the themes of the city