Kyoto Botanical Garden
Kyoto Botanical Garden in Kitayama is the oldest and one of the best botanical gardens in Japan.
Kyoto Botanical Garden 京都府立植物園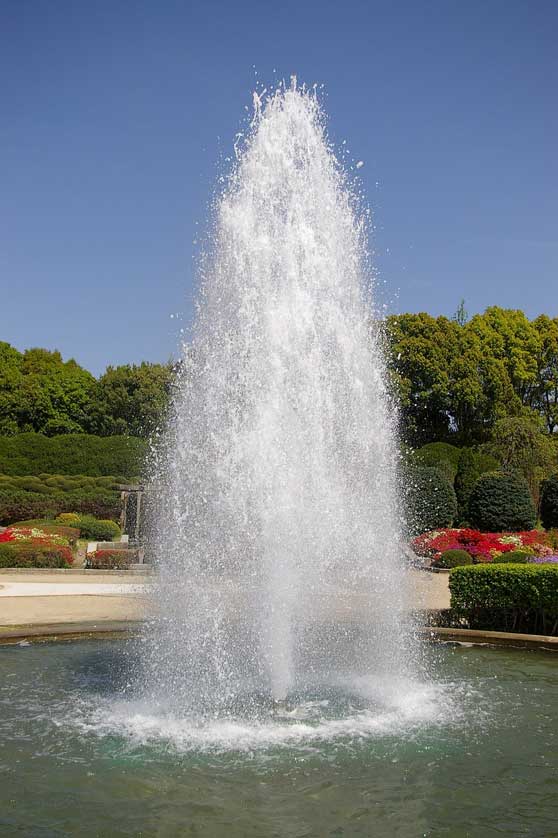 Kyoto Botanical Garden, Kyoto
Located in the north of Kyoto, the Kyoto Botanical Garden was built on 240,000 m² of land donated by the wealthy Mitsui family of bankers and financiers to Kyoto city to commemorate the enthronement of the Emperor Taisho, in 1924.
Kyoto Botanical Garden is the oldest botanical garden in Japan with over 120,000 plants from 12,000 species.
The Kyoto Botanical Garden is a favorite place for visitors to Kyoto and Kyotoites themselves to stroll and picnic, especially in spring for the cherry blossom season and in fall for the autumn leaves. Regular light ups at night also attract people and a good place to keep warm in winter is at the spectacular conservatory (see the video below).
Layout
The Kyoto Botanical Garden is divided into various sections: the Bamboo Garden, Bonsai Exhibit, Camellia Garden, Cherry Trees (there are around 500 altogether of different varieties), European Style Garden, Flower Bed, Hydrangea Garden, Japanese Iris Garden, Japanese Native Plants, Lotus Pond, Nakaragi-no-mori Pond (trees native to the Yamashiro Basin), Peony Garden, Perennial and Useful Plants Garden, Sunken Garden; and the Uma Grove.
The Kyoto Botanical Garden fell into disuse after World War II but was revived in the 1960's.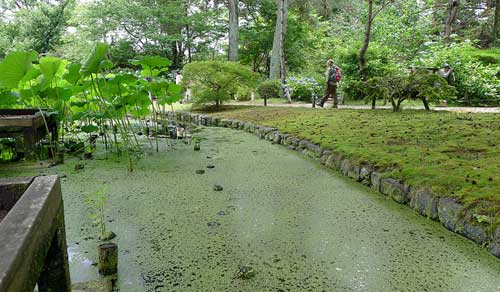 Kyoto Botanical Garden, Kyoto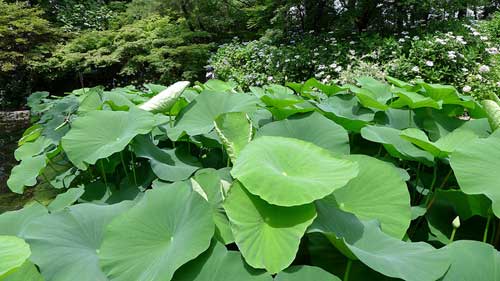 Kyoto Botanical Garden, Kyoto
The 4,612 m² conservatory which reaches a height of 48m was opened in 1992 and is one of the largest in Japan. It holds around 25,000 specimens from 4,500 species.
The conservatory is designed to mirror nearby Kinkakuji Temple and Kyoto's Kitayama mountain. Like the main garden, the conservatory is divided into seven separate zones including tropical, highland, lowland and Alpine containing the following rooms: the Ananas Room, Aquatic and Carnivorous Plants, Bromeliads Room, Desert and Savanna Plants, Forest Succulent Plants, Jungle Zone, Orchids, Potted Plants, Tropical Alpine Plants and Tropical Produce.
Kyoto Botanical Garden also plays hosts to various events such as exhibitions of various flowers such as chrysanthemums in autumn, moss displays and even hanging basket competitions.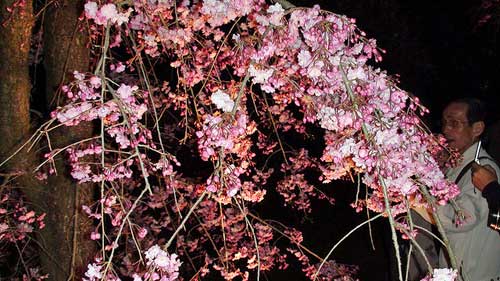 Cherry Blossom Illuminated At Night, Kyoto Botanical Garden, Kyoto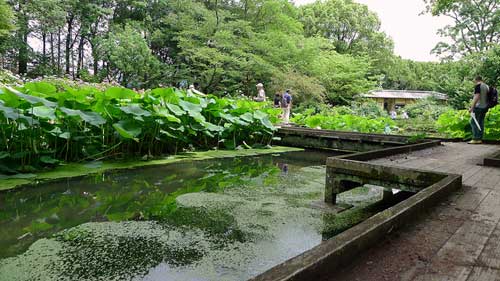 Kyoto Botanical Garden, Kyoto
Access - how to get to Kyoto Botanical Garden
The Kyoto Botanical Garden is close to the Kyoto Concert Hall, the Kamo River, Kyoto Prefectural University and Notre Dame Women's University, south of the upmarket shopping street of Kitayama. Take a subway from Kyoto Station to Kitayama Station or Kyoto buses #1, #4 or #北8.
Kyoto Botanical Garden (www.pref.kyoto.jp/plant)Hangi-cho, Shimogamo, Sakyo-kuKyoto, 606-0823Tel: 075 701 0141
Hours: Daily 9 am-5 pm (last entrance 4 pm); Closed Dec 28 to Jan 4
Admission: 200 yen for adults; 200 yen to enter the conservatory (Open 10 am-3.30 pm).
Kyoto Botanical Garden also has free open days when no admission is charged. If you live in Kyoto the annual passport for 1,000 yen is good value.
Video
All the themes of the city