Sapporo snow festival
さっぽろ雪まつり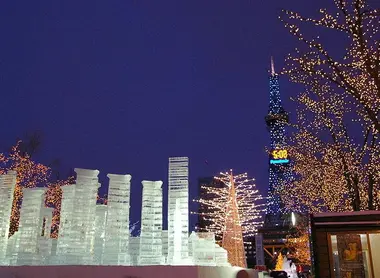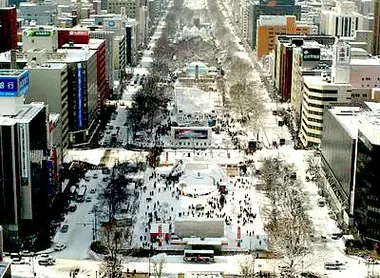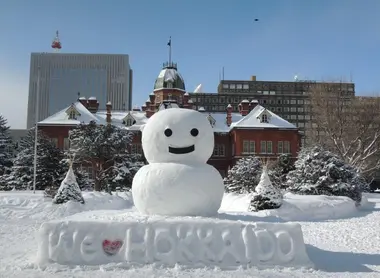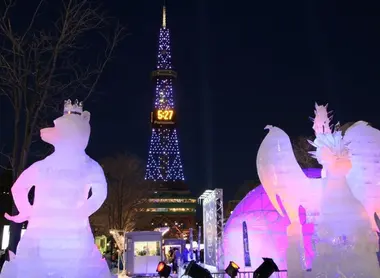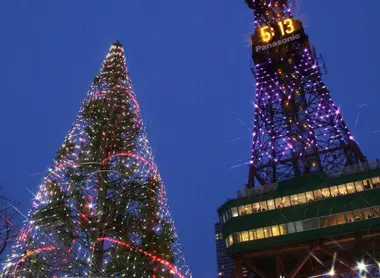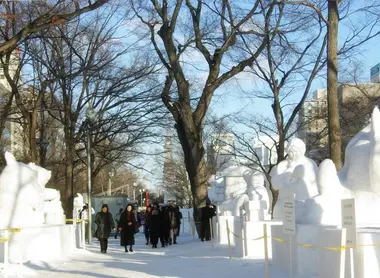 Glacial Art
Every February, 250 ice and snow sculptures invade the streets of Sapporo: welcome to the Yuki Matsuri, a world-famous festival!
In 1950, six students from Sapporo decided to build snow sculptures for fun, and the idea appealed to the local community. Two years later the exhibition became a festival and attracted many participants and visitors. The small festival grew locally until 1972, when Sapporo became the host city of the Winter Olympics, becoming more modern to accommodate it. The reputation of the festival crossed borders, and in 1974, it was held along with an international ice carving competition. Since then it has become one of the world's largest winter events.
Outdoors
The festival has three locations in the city: Odori, Susukino and Tsu Dome. The main festival site is located along Odori Park, in the heart of the city. The largest snow sculptures, some over 15 meters high, are exhibited there. Concerts and other events are held there too. Not far away in the lively Susukino, the ice sculpting competition takes place. You can also attend a beauty contest for the annual "Ice Queen". The third site, Tsu Dome, open from 9am to 5pm and located further out of the city center, offers more snow sculptures, winter sports (luge maze). Inside the dome, you can enjoy a concert, whilst tasting local specialties from food stalls.
Daytime magic...
The attraction of the snow festival in Sapporo lies above-all in its incredible snow and ice sculptures. By day, admire the talent and dexterity of the artists, who, in teams, create giant works, which are limitlessly inspired: fantastic animals, scenes of everyday life, frescos and historical monuments, and even current Japanese celebrities! Feel free to stroll around works by local artists, they are a lot of fun, and some represent popular cartoon characters.
Night-time enchantment...
On the first day of the festival chainsaws roar to life: the participants in the ice sculpture competition go to work on a 130 kg block of ice, to be finished before the end of the day. Go and enjoy them in the evening, when they get down to the meticulous finishing touches. At night, the sculptures are illuminated. Wander the dream-like atmosphere until 10pm in Odori, and until midnight in Susukino. This is a good opportunity to enjoy the view of the exhibition from Sapporo telecommunications tower open until 10:30pm during the festival.
Sapporo ramen
A Japanese festival is never complete without some good food. Sapporo alone offers many local specialties, famous throughout the country. You will find ramen at the stands set up for the occasion, especially miso ramen or butter-corn ramen. Also try the curry soup, the grilled scallops, or the cheese-filled pumpkin skewers, all washed down with a local beer. Another more expensive but no less popular dish: the Genghis Khan, a dish of thinly-sliced lamb grilled with vegetables.
---
Address, timetable & access
All the themes of the city
Comments
Mrs Cannot wait to go back to Kyoto