Sendai Mediatheque
せんだいメディアテーク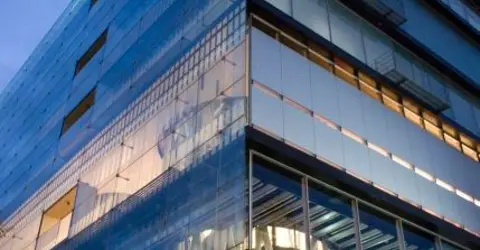 Culture and Modernity
In Sendai, a huge glass cube overlooks Jozen-dori street...
An architectural masterpiece, the Sendai Mediatheque is the pride of the city.
A former bus depot, the chosen site was put into the capable hands of the architect Toyo Ito - selected from 235 candidates - who created an ultra-modern media library dedicated to culture, complete with a library, cinema, café, and art gallery. This project, under discussion since 1989, saw the light of day in 2001.
To create a "fluid, barrier-free" environment, the architect used steel tubes as a key design element. Far from a solely cosmetic, these tubes surrounded with glass walls at the four corners of buildings fulfill multiple functions: structural support, lighting, water pipes and electricity...
Also designed to withstand strong earthquakes, the media library thankfully remained intact after the earthquake of March 11th, 2011.
---
Address, timetable & access
All the themes of the city