What are the best bakeries in Tokyo?
東京の美味しいパン屋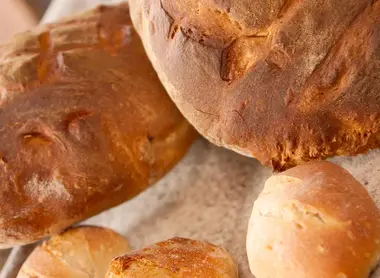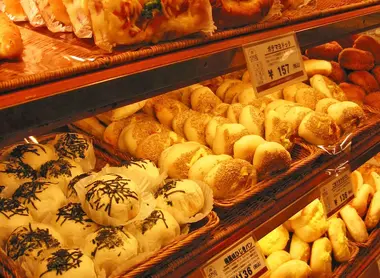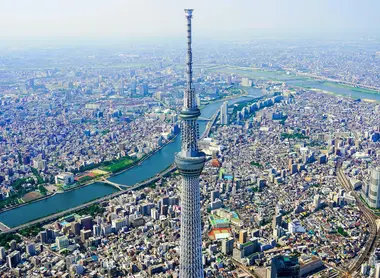 Eat Japanese or Western pastries in Tokyo
In the land of sushi, bakeries abound. There are said to be more than 10,000 throughout Japan and several thousand in Tokyo. It is difficult to make a selection as there are so many good bakeries. Here is our selection of the best bakeries in town!
Japanese bakeries in Tokyo
Ginza Kimuraya
Ginza Kimuraya is known as the oldest bakery in Japan was founded in 1869 by a samurai named Kimuraya who had lost his job during the restoration of the Meiji era (1868-1912). Legend says he was inspired by the recipes of a baker he had met who had worked for a Dutch resident in Nagasaki. Kimuraya invented the famous sakadane yeast, which made and still makes the reputation of the House, as do anpan, a combination of anko (red bean paste) and soft bread dough. Today, the Ginza Kimuraya bakery offers 150 different kinds of bread, all baked on-site.
The bakery is on the ground floor while the first floor is a tea room and the third and fourth floors are a restaurant. A good address to feel in Tokyo as in the last centuries.
Address : Ginza Kimuraya building, 4-5-7 Ginza, Chuo City, Tokyo
Ginza Nishikawa Honten
In this bakery, sandwich bread is in the spotlight. As soft as you want, for breakfast, lunch, or dinner. It is best consumed fresh the first day and then grilled the following days, its water composition giving it a different texture and taste.
And it is indeed water that we are talking about here. In addition to the quality ingredients used, the water is the subject of special attention: it is treated with an ionizer and its absorption rate is measured every day, depending on the climate and humidity.
Quite an art for an extraordinary sandwich loaf! You can even buy loaves wrapped in furoshiki, the art of wrapping with fabric.
Address: 1-27-12, Ginza, Chuo, 104-0061 Tokyo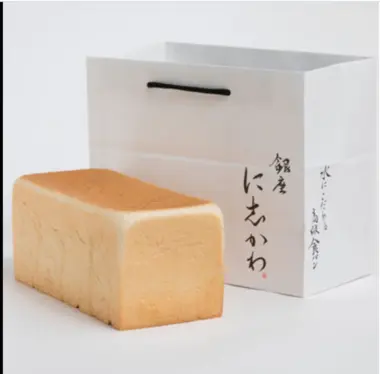 Leaven
Despite the name of this bakery, its owner and head baker is Japanese but its products are worthy of our best bakers. Since the 1980s, it has been offering bread and pastries made with homemade sourdough. All its products are made from organic ingredients and contain at least 25% wholemeal flour.
Not to be missed if you are missing good bread. It is also possible to eat on site.
Address: 2-43-13 Tomigaya, Shibuya-ku, Tokyo
Access: Yoyogi-Koen Station (Chiyoda Line)
DIY bread & co
To taste bread and pastries made with ingredients selected from farms in different regions of Japan. You can eat on the terrace or have lunch in the restaurant behind the bakery.
Address: Keyakizaka Terrace 1F, Roppongi 6-15-1, Minato-ku Tokyo
Access: Roppongi Station, Exit 1. Hibiya Line
Some French bakeries in Tokyo
The Bread Loft
The productions of Frenchman Michel Galloyer are simply delicious and are offered in two stores:
Shop in Hanzomon
Address: 1-8-8 Kojimachi, Chiyoda-ku, Tokyo
Access: Hanzomon station, exit 4
Shop in Ebisu
Address: 1-6-1 Ebisuminanmi, Shibuya-ku, Tokyo
Access: Ebisu Station
Boul'Ange
Formerly named Gontran Cherrier, these French bakeries are still as good as ever.
Marunouchi's Shop
Address: 1-5-5 Nihonbashi Muromachi Chuo-ku, Tokyo (Coredo Muromachi 3 B1F)
Access: Mitsukoshimae Station
Shinjuku Shop
Address: 2-2-1 Yoyogi, Shibuya-ku, Tokyo (Shinjuku Southern Terrace)
Access: 1 min. walk from Shinjuku Station South Exit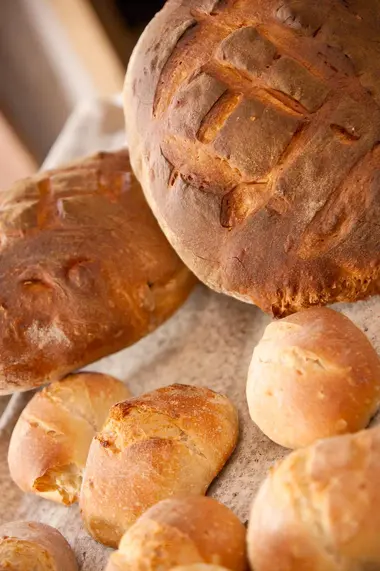 Joel Robuchon
Bakeries, pastry shops, restaurants, Joël Robuchon has established himself in the Tokyo culinary world to the delight of all.
Shop in Ebisu:
Address: 1-13-1, Mita, Meguro-ku, Tokyo (Yebisu Garden Place)
Access: 5-minute walk from JR Ebisu Station
Shop in Roppongi
Address: 6-10-1 Roppongi, Minato-ku, Tokyo (2F Hillside, Roppongi Hills)
Access: Roppongi Station, Exit 1 (Tokyo Metro Hibiya Line)
Shop in Shinjuku
Address: 4-1-6 Shinjuku, Shinjuku-ku Tokyo (1F Newoman building)
Access: 1 min. walk from Shinjuku Station South Exit
Viron
At Viron, everything is made with French flour. Those who are homesick can settle in the bistro upstairs and enjoy ham and butter with Echiré butter.
Shop in Marunouchi
Address: 2-7-3 Marunouchi, Chiyoda-ku, Tokyo (Tokia Building 1F)
Access: 1 min. walk from Tokyo Station, Marunouchi Line South Exit
Shop in Shibuya
Address: 33 – 8, Udagawacho, Shibuya-ku, Tokyo (Tsukada Building)
Access: 8 mins walk from Shibuya station
All the themes of the city