Discover Fukui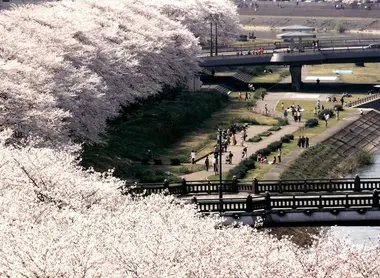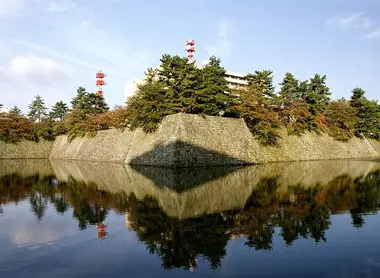 Tour Fukui City
With its parks, gardens, historic sites, and remarkable temples, Fukui is a destination worth visiting!
The city of Phoenix rising from the ashes.
From Fukui, one could detail the many cherry trees that dot the shores of the Asuwa River once spring comes; the parks, veritable green lungs of this prefectural city; the various temples and statues erected at the four corners of the town; or even its historical sites, relics of the former lives of this city of almost 300,000 inhabitants.
To fully understand what distinguishes Fukui from the other medium-sized cities that dot Japan, you have to look a little more at its history and this mythological totem animal, witness to a rough past: the phoenix. 
The former capital of the province of Echizen during the Edo period (1603-1868), which saw, in particular, the development of industry, but also paper with washi paper, Fukui is also a bruised city, but which, like its totem animal, always ends up being reborn from its ashes. Thus, in 1945, the town was destroyed by the war's bombardments, then three years later, in 1948, it was ravaged by a fire. However, when one walks today in the city, it isn't easy to guess that such events could affect it.
Today, the city is still a city of know-how. It is notably the first producer of spectacle frames in Japan. And also hosts a large harp factory. It is also specialized in fishing, particularly that of Echizen crabs in winter and sea urchins in summer, which can be sold in the city's large hall.
Visits between culture and history
For lovers of cultural visits, do not hesitate to take a walk in the enclosure of the Asuwa sanctuary; a stone's throw from the cover stands a majestic 370-year-old cherry tree, a faithful witness to the history of the city.
Fukui Castle, the former home of the Matsudaira clan of Echizen, is also worth visiting. Its park, full of cherry trees, is one of the main places to celebrate hanami in the spring. But, if there is a breathtaking place to observe the cherry blossoms, it is the banks of the Asuwagawa River. At the end of March, no less than 2 kilometers are adorned with a pale pink, which contrasts perfectly with the river's blue. You can come across the statue of Kimimasa Yuri, the samurai who devoted himself to the modernization of Fukui, but also of all of Japan.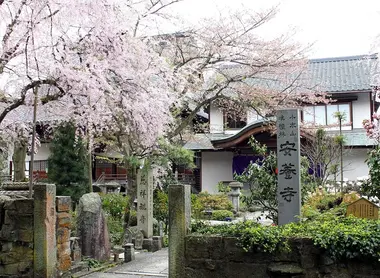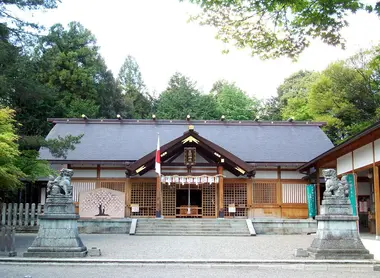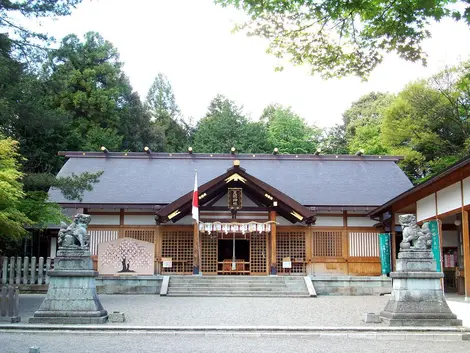 For history lovers, the city contains an archaeological site, Ichijodani Asakura, where you can admire the ruins of the town founded by the Asakura clan in the 16th century and the oldest garden in Japan, created during the Sengoku period (1450-1573).
Finally, the city is also famous for its irises and hydrangeas, which bloom on Mount Asuwayama from mid-May until the end of June!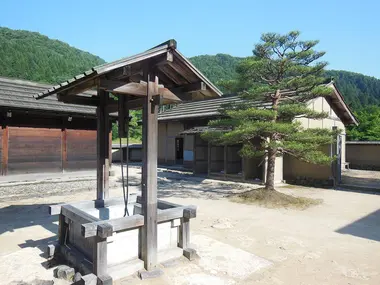 ---
Address, timetable & access
Address

Timetable

3h30 from Tokyo by train and 2hrs from Osaka.
All the themes of the city