Tokoname
常滑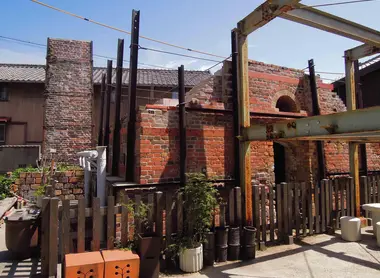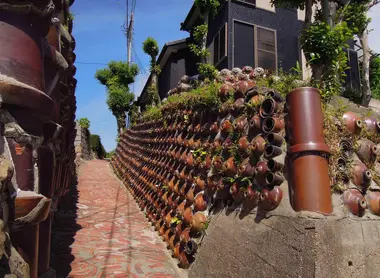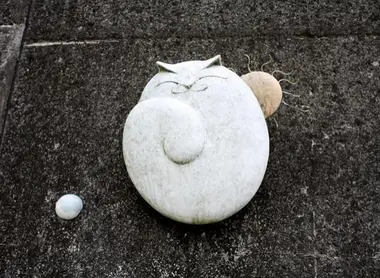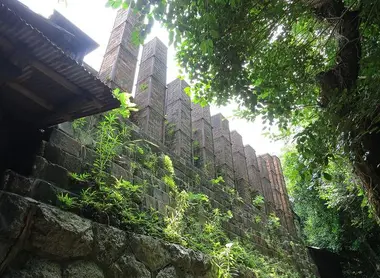 City of the earth
Five minutes by train from Nagoya International Airport, Tokoname is a city of ceramics. Nicknamed "the red city" because of its signature red clay, it welcomes you with its pottery workshops and kilns, craftsmen, and ancient history.
Tokoname is the oldest and largest of the six historic pottery centers of Japan, which also includes Seto (Aichi), Echizen (Fukui), Shiragaki (Shiga), Tanba (Hyogo), and Bizen (Okayama).
In the Heian era (794-1185), pottery-making was already part of the everyday life of the inhabitants of Tokoname. Around the Chita Peninsula, there were 3,000 ovens that worked through the rich soil of the region. Thus, the type of ceramic called Tokoname-yaki was born.
Much later, tea ceremony or ikebana accessories, as well as objects of daily use were manufactured and shipped from the port of Tokoname throughout Japan. With the modernization of Japan in the Meiji period, production in the city is oriented towards industry, which was soon known to manufacture tiles and large-scale ceramic broken tiles.
Architect Frank Lloyd Wright used Tokoname tiles for the construction of the Imperial Hotel in Tokyo in 1923, which thankfully was not damaged during the great earthquake of Kanto that year.
Treasures of the Earth
If you're arriving in Tokoname by train, walking from the station you'll immediately hit the streets of Maneki-neko, the famous lucky cat, who is reinterpreted here by artists from Tokoname.
Try to find your way through the many streets of the city by identifying the kilns and fireplaces that dominate the landscape. There are always artisans at work and galleries or shops offering handmade creations, each more tempting than the last.
Over the course of your visit, you'll often come face to face with quirky sights, like houses with walls decorated with ceramic teapots!
Street ceramics
Hidden away, Dokan Zaka is a small, steep street, where the walls on one side are made with broken tiles from the Meiji era, and the other with bottles of shochu (a Japanese rice liqueur, made with barley or buckwheat) from the Showa era.
Even the soil is made up of broken pottery! From an abandoned kilns, to old chimneys rising above the trees, gradually returning to nature, the town has lost the dynamism of yesteryear but not its charm.
To see more we recommend visiting the Museum of INAX, center of the industrial heritage of the region, and a former ceramics factory. The oven and fireplace there date from 1921. You will see an exhibition of tiles from around the world, artistic bowls from the Meiji era, and learn the history of architectural ceramics.
All the themes of the city